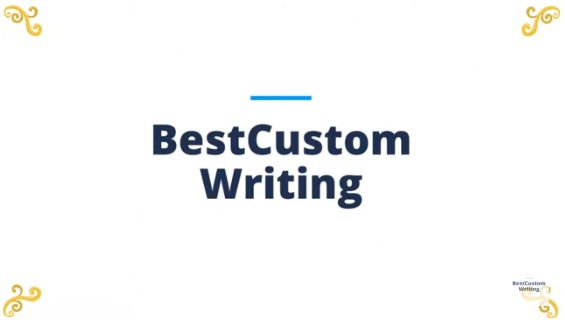 A strong essay title may either draw or drive away readers. Essay titles, when designed wisely, have the potential to pique the interest of someone who wouldn't usually read about the subject. Learning how to title an article appropriately will help you capture readers' interest. A well-named article will also provide information about what to expect.
You have to follow ten easy steps to create the perfect title page for any essay. In this article, you'll find out how to make the article title compelling and evoking enough for readers to read the whole paper.
1. Finish the Essay First
Never start your paper by writing a title. It should be based on it if you write it before the remainder of the content and vice versa. Writing an essay before deciding on a headline can help you comprehend what the reader should understand. To choose a title, reread the completed document multiple times. The final thing to do is a title. That step allows you to devote more time to creating an essay outline, performing research, or composing the paper.
2. Consider the Paper's Tone
What exactly is it that you're writing about? Is your paper an academic or free-form essay like a narrative essay, and what style is it? If your essay's topic is "Do those who commit horrific crimes deserve to be executed?" Your title should not be lighthearted; instead, it should be straightforward and to the point.
If your subject is "Why do people enjoy watching hilarious cat videos?" feel free to develop a clever title. Determine the tone of your essay and build your title around it, keeping the essay's topic in mind.
3. Keep It Simple and Short
The essential purpose of a title is to give the document a name. There's no need to convey the whole tale in the title or include any irrelevant information. In a few words, summarize your paper!
Another option is to summarize your thesis statement, reflecting your essay's core point. Take your thesis and condense it into three or four words. Look for names of well-known songs, novels, and movies that match nicely with the paper topic. It's great if the title is instantly recognizable so that readers can relate.
4. Use Only Relevant Words
Don't use euphemisms! Your instructor may occasionally assign research questions to which you must respond in the task. The easiest way to identify the right keywords is to look at your thesis statement. This way, you'll come up with a better subject based on the material. You'll also have your paper's core assertion, commonly known as the thesis statement.
5. Use Questions
A question is a terrific method to begin an intriguing article title. Determine the overall response provided by the document. What's the solution to the question posed by that paper? That inquiry is frequently used as a title.
6. Describe the Mental Image That the Topic Provides in a Few Words
Titles can be established by focusing on what is known and twisting it to include a creative aspect for the artistically inclined. Even if the mental image conjures up something that most others don't see, honesty may go long.
7. Combine Several Titles
Choose several titles that were written down and rejected and combine them. Although two different names didn't work out, that doesn't rule out the possibility of those two working together. It can be a quick solution if you get lost with ideas.
8. Keep Your Cover Page Neat
Don't strive to make your cover page prettier than it has to be. The cover page's sole purpose is to display relevant information. It isn't there to make your paper appear nice or for your essay to pop out at the teacher from the folder.
Don't use brightly colored paper or text, and don't embellish the page with pictures or borders. Give your name, title, and date (if appropriate for the style) and the name of your professor and the university.
9. Font and Margins
The font on your cover page should match the font throughout your article. If your paper is written in Times New Roman 12 point type, the same font should be used on the cover page. And believe us when we say that Times New Roman 12 point font is a no-brainer. It is the most widely used typeface. However, if you prefer Arial, it's also an acceptable font in APA structured essays.
If your essay is written in Arial, ensure the cover page is similarly written in Arial. Just because you're offering the title or your name, don't strive to make your font bigger. You don't need to use single spacing. All vital information on your cover page, as well as your essay, should be double-spaced. Stick to the same criteria for your cover page: 1 inch (2.54 cm) margins, black text, double-spacing, 12 point font, etc. Less is more when it comes to cover pages.
10. Ask Your Teacher for Additional Instructions
Finally, don't forget to follow your teacher's instructions: make sure you grasp the requirements. Otherwise, you can end up picking the wrong tone or format. It might result in a poor grade, frustration, and wasted effort.
How to Get Help with Writing an Essay Title Page?
The title may not come to mind even after reading the article from beginning to end. Some ideas are difficult to express in a few words. Everyone might have such a blocker from time to time.
If you're having trouble coming up with a catchy essay title, it might be good to decide to pay someone to do you a favor. Go to do my essay for me service, where real experts will supply you with writing assistance and deliver high-quality papers. With years of essay writing expertise, titling becomes second nature, so you don't have to worry about creating a proper heading for an essay. Simply ask for essay writing help right now!