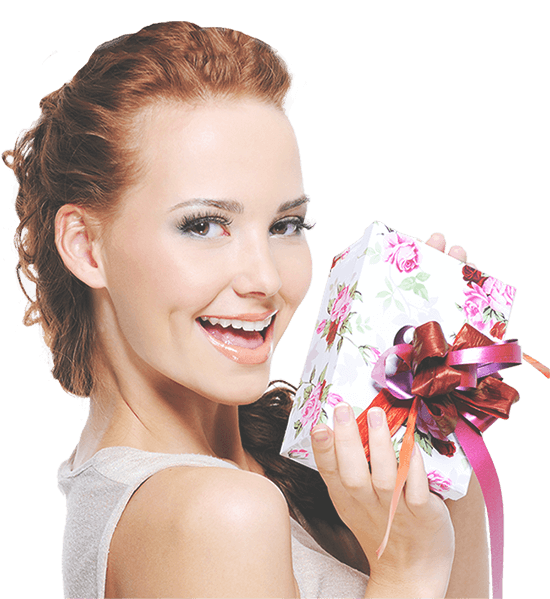 No matter what your relationship status is, whether you've been dating for a year or married for 25, shopping for anniversary gifts can feel like a challenge. Whether you're looking for something personalised for your partner or a gift for your parents, you want to know that your gift is something they will want and that shows your love and appreciate. Here are some ideas for thoughtful anniversary gifts to inspire you.
Unique gifts
Traditional anniversary list
Help is at hand with the traditional and modern anniversary gifts list. Each anniversary is represented by a symbolic material that becomes stronger or more valuable over time. For example, the traditional 8 year wedding anniversary gift theme is bronze or pottery, with lace and linen the modern gift ideas. You can be as creative as you like with your interpretation, perhaps a trip to Bruges to see some of the world's best lacemakers.
Preserved roses
Whilst jewellery is a perfect anniversary gift for her, not every woman likes to wear jewellery. A preserved rose picked at the peak of blooming perfection and then glazed and trimmed with 24 karat gold can be treasured home décor as a daily reminder of your love and appreciation. Choose a rose colour for the occasion. Red is for romance, cream for appreciation, yellow for friendship, peach infers gratitude, pink means admiration and there are many others, including yellow with red tips which means "falling in love".
Personalised gifts
Our Bucket List
Look to the future and show your loved one that you wish to spend the rest of your lives together with a shared bucket list to record all the ideas and goals you want to achieve. This can be for ongoing, shared activities for you any couple to chat and record ideas for exciting, adventurous, romantic, or just plain fun events for travel, and weekend adventures. You can prioritise your list, review the overall experience once completed. This will also prompt you to plan it, do it, and not just dream it.
Why I Love You: A Journal of Us
A very personal gift that your significant other will adore is a book or letter that states "What I Love About You A-Z". As this will require you to make time to complete with your personal thoughts and feelings, this will feel like a handmade gift, even if you have bought a template to complete. Your significant other will appreciate the time and the care you have put into this special anniversary gift.
Staycation
If a traditional vacation just is not on the cards this year, a staycation is a great alternative that can give you the rest you deserve and does not need to cost a fortune. A staycation should be treated as a normal vacation and not as being "stuck at home". This means that all work is off-limits, so you can spend time relaxing and making memories with family. Make your home as comfortable as a hotel room, use your best bed linen, have a vase of flowers in the kitchen or hallway, and have your favourite snacks and drinks to hand. Take a road trip an hour or two away from home to explore new sights, have a picnic in the park or go canoeing. Be a tourist in your own city, visiting museums, galleries and other venues you have always been meaning to check out. Take a day off from cooking and have food delivered. Alternatively, stay in a local hotel or Airbnb for a couple of nights away from your usual routine.