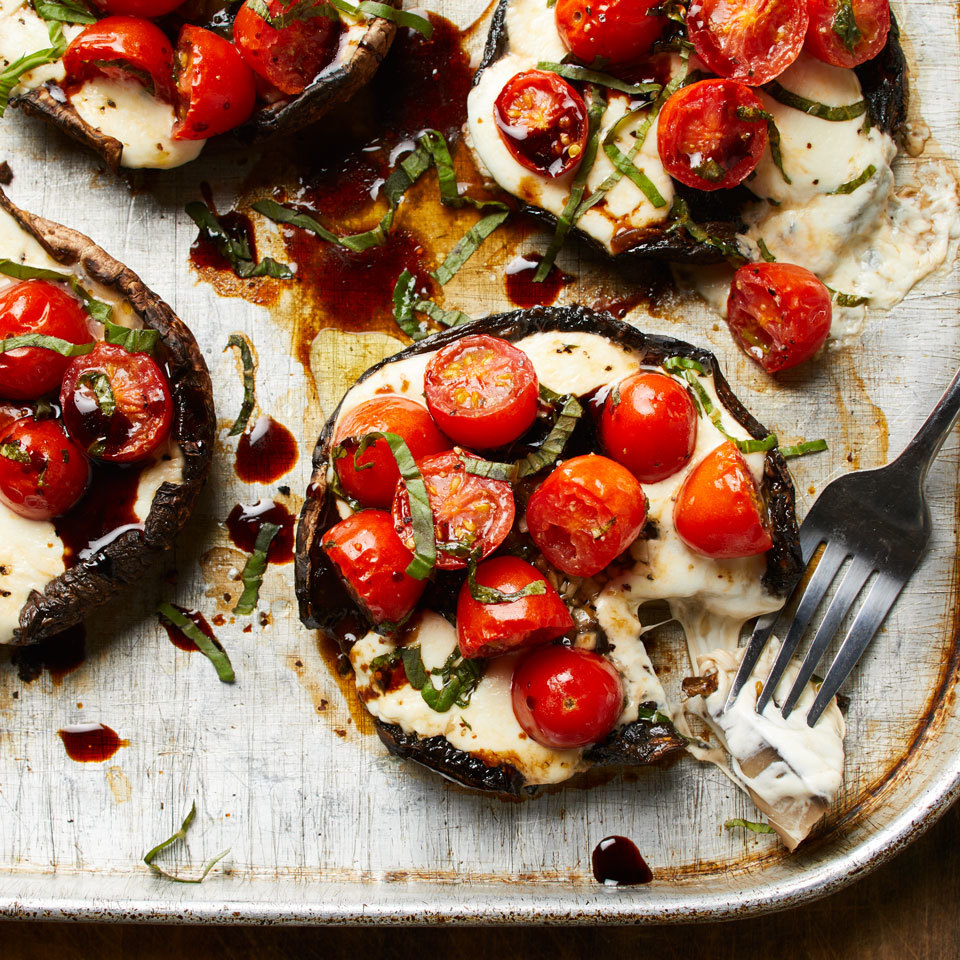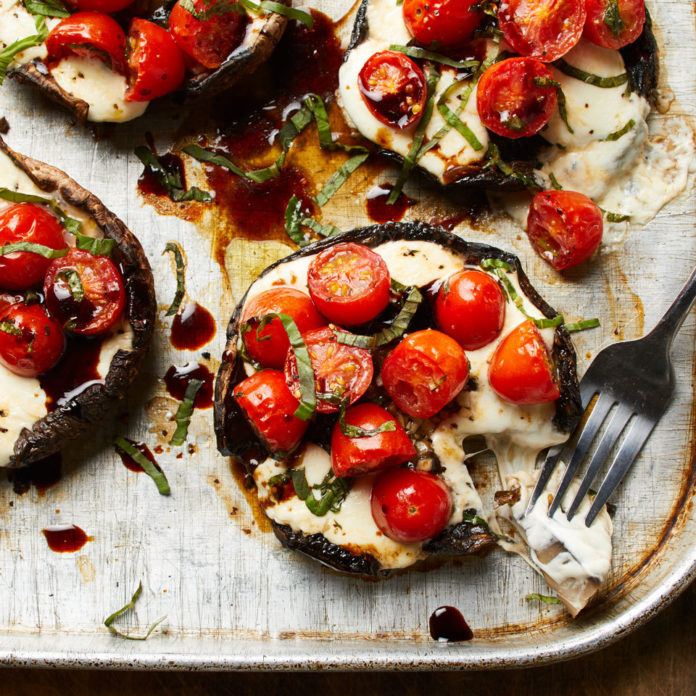 We all love cheesy and crispy food. Why not try stuffing the cheesy goodness in mushrooms? We have the best-stuffed mushroom dishes for you. These easy stuffed mushrooms recipe and some vegetarian stuffed mushroom recipe are super delicious. These make the best cheesy side dishes for dinner or snacks while having drinks with friends. Try these Stuffed Mushroom recipes at home. Let's Dive into the recipes.
Pizza Stuffed Mushroom Recipe
Well Well! It's Our Favorite Cheesy Pizza Dish. This Pizza Stuffed Mushroom Recipe is a must-try. This is a very easy dish to make and makes for a great starter. The mushrooms will be ready to serve in just 20 minutes. Let us jump onto the recipe.
Ingredients
Mushroom caps (20)

marinara sauce (1 jar)

mozzarella cheese (shredded)

mini pepperoni (1 package)

basil (shredded)
How To Make:
Set the oven to preheat at 350 degrees F. Place the mushroom caps on a large skillet and fill with marinara sauce and mozzarella cheese in a generous amount.

Sprinkle mini pepperoni on the top and bake for about 15-20 minutes to make the pepperoni crispy and cheese melty. Take them out of the oven and top with basil. Let them cool a little before serving. 
Stuffed Portobello Mushrooms Recipe
This simple and classic Portobello stuffed mushrooms are simply delicious. Filled with bacon, spinach, and cheese and topped with buttery Panko. Make this Easy Stuffed Portobello mushroom recipe and serve it with lunch or as a snack when your friends come over for drinks.
Ingredients
Cooking spray

Portobello mushrooms, (8-stem & gills removed)

block cream cheese (1 (8-oz.) softened)

package frozen spinach (1 (10-oz.)

cherry tomatoes, (1/2 cup quartered)

Garlic (2 cloves minced)

olive oil (2 tbsp. extra-virgin)

shredded mozzarella(1 cup)

bacon, cooked and chopped (6 strips)

dried oregano (1 tsp)

panko breadcrumbs (1/2 cup)

freshly grated Parmesan (1/4cup)

Kosher salt

Freshly ground black pepper 

red pepper flakes (1 pinch)

melted butter (4 tbsp)

Freshly chopped parsley
How To Make:
Set the oven to preheat at 400 degrees. Cooking spray on a large baking sheet. Place the mushrooms facing down. Brush with a little oil and bake for about 10 minutes. Soak up the water with tissues.

Combine spinach, bacon, cream cheese, oregano, mozzarella, garlic, and tomatoes in a large bowl. Season the mixture with pepper, chili flakes, and salt. In a separate bowl, mix Parmesan, melted butter, and Panko.

Fill the mushrooms with cheese mixture topped with panko mixture. Bake them again for 15 minutes now until the toppings become golden. Garnish with some parsley before serving.
Boursin Stuffed Mushroom Recipe
These Boursin cheese stuffed mushroom recipe is perfect for the party nights. This Vegetarian Stuffed mushroom recipe is Easy to make and get ready for serving in just 30 minutes.
Ingredients
Butter (2 tbsp)

finely chopped onion (1/2 )

button mushrooms (20- stemmed and chopped)

Boursin (1 block)

Breadcrumbs (1 cup)

grated Parmesan (1/2 cup)

garlic, minced (2 cloves)

finely chopped parsley (2 tbsp. )

kosher salt

Freshly ground black pepper

Extra-virgin olive oil
How To Make:
Set the oven to preheat at 350 degrees. Melt butter in a skillet and add garlic, onion, parsley, and mushroom stems.

Mix Boursin, Parmesan, mushroom stems mixture and bread crumbs and sprinkle some pepper and salt. 

Stuff the mushrooms with the mixture and top with breadcrumbs and some olive oil. Garnish with parsley and place them on the baking tray.

Bake for about 20-25 minutes until mushrooms turn golden. Serve them hot.
Caprese Stuffed Mushroom Recipe
This Classic Caprese stuffed mushroom recipe will become your favorite. This super easy stuffed mushroom recipe is perfect for brunch.
Ingredients
Portobello mushrooms (4)

extra-virgin olive oil (2 tbsp. )

garlic, minced (2 cloves)

fresh basil, sliced (2 tbsp )

shredded mozzarella (2 cups)

cherry or grape tomatoes (1 pint- halved)

kosher salt

Balsamic glaze
How To Make:
Preheat oven at 425 degrees. Line a baking sheet with parchment paper, and place mushrooms brushed with a little oil. Fill mushroom caps with Mozzarella cheese and tomatoes. Top it with garlic, basil, and sprinkle some salt.

Bake the mushroom for 25 minutes or until they soft and tender.

Before serving, drizzle some balsamic glaze.
Read More:-  Healthy Burger Recipe- Sneaky ways to make the burger healthy.