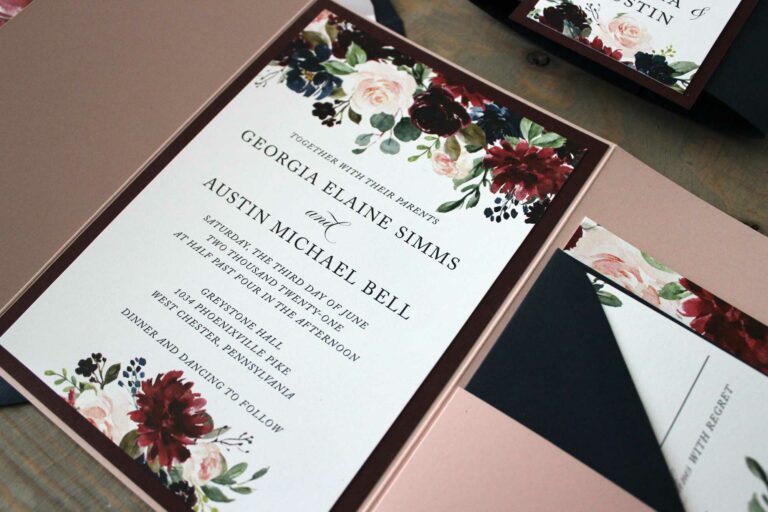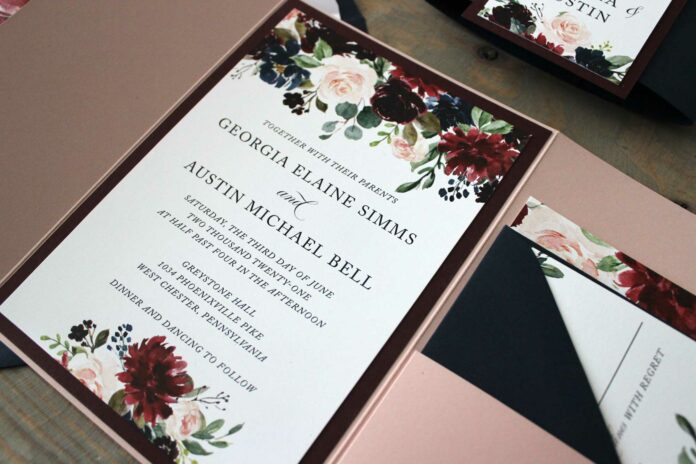 Like many other significant events in our lives, in my opinion, a wedding is one of the most blissful and joyful events that one can experience during their lifetime. For many people, small jobs are outsourced when they sit down to plan a wedding, but some people have to take part in every little thing on their own. This involves looking for a wedding venue, choosing the wedding invitation designs, setting up the decor team, choosing the lighting, choosing the right time to send the cards out, and running here and there to find the perfect wedding dress.
When it comes to planning a wedding, many couples want to do things the modern way and think that sending out traditional wedding invitation cards would be an additional cost to the wedding expenses. This debate can go on for days, but what is a wedding without a wedding invitation?
Importance of wedding invitation cards
Wedding invitation cards are a reminder of your wedding day that your loved ones will attend after a few months. In sending these cards out, you will build a lot of excitement into the hearts of your friends and family.
These cards are not only reminders but also make your family feel excited about the wedding day, giving them a glimpse into what the theme will be.
Styles and colors of wedding cards
Wedding cards should be designed keeping in mind a particular theme. Most weddings worldwide take place in the winter season, and what better color to choose for the season than burgundy? Apart from being an exquisite color, there are several other reasons why burgundy will be a good option for you for your wedding invitation cards:
Suitable for every season: While some people might associate the color with winter, others think that burgundy is a color for every season. quite evident that opting for a tattoo wedding ring will be friendly on the pocket.
Keeping up with the trends: Burgundy is instead an elegant color if you are thinking about mixing and matching colors on your wedding card. The uniqueness of the color will allow the text on the card to pop out and give a beautifully elegant look. While many people might think that the idea of choosing dark colors for wedding cards is absurd, the latest trends show that many people have started to get inclined towards it and are choosing the color for their big day.
Mixing and matching colors: Choosing the theme of the wedding card is one of the most important things that a couple needs to spend time deciding. The Burgundy color will look very well with blushes and pinks. You can mix and match the colors to make the card look divine.
 Burgundy wedding invitations will light the spirit of the upcoming wedding in the hearts of the people who will receive the invitation card. It is a silent introduction to the modern world where people are getting more advanced and thinking out of the box daily to provide beautiful results.