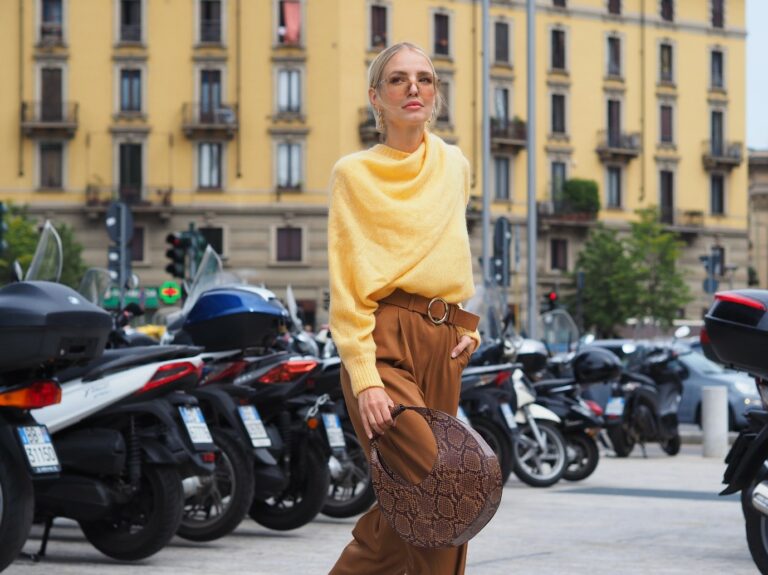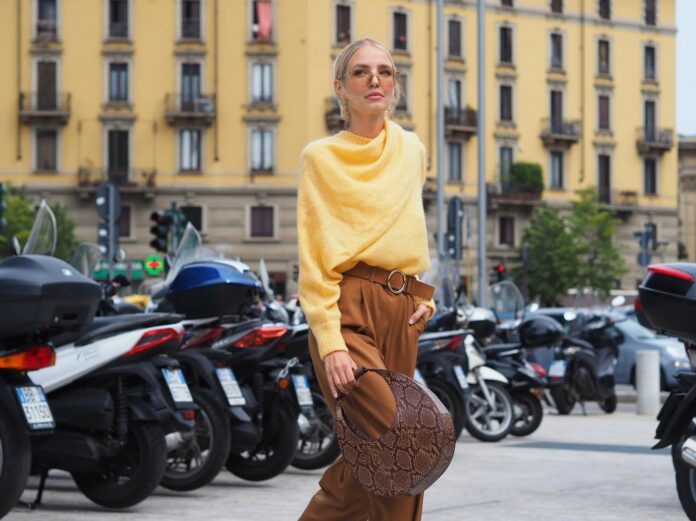 The sun is shining, and the warm weather is finally here! Our spring and summer style essentials will inspire you to shop for a fresh, new look. Let us show you chic and colorful outfits for every occasion, along with the on-trend eyewear and accessories to complete your ensemble. Discover polished pieces to match your reading glasses or cute clothes for vacation. We have you covered with ideas for every seasonal style and personality.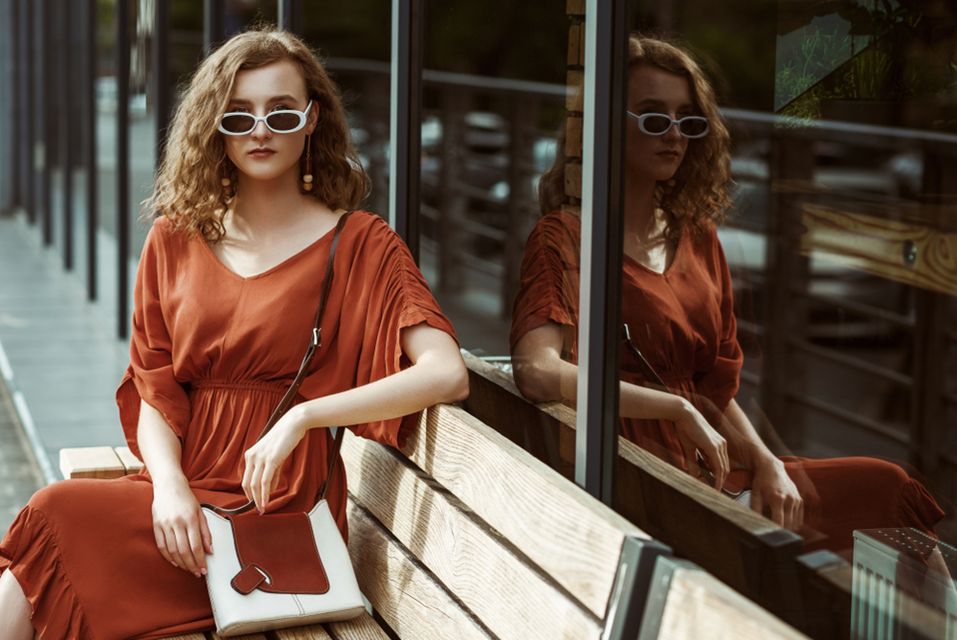 Source: Victoria Chudinova/Shutterstock.com
The Colorful Midi Dress
A well-fitting dress is always on-trend! Midi dresses are lightweight and a wear-everywhere look perfect for warmer weather. You'll take your outfit from day to night with a hem that falls halfway between the knee and ankle. There are so many ways to wear a midi dress. Pack your favorite foldable styles for vacation to look chic and put-together while you're on the go.
With a warm-weather midi dress, you can move from poolside straight to an elegant dinner. Wear your dress to a museum or feel comfortable and stylish while you're at the airport. This outfit makes a cute option for weekend brunch or a shopping trip. You can even wear it to work with a distressed jean jacket or a colorful crochet sweater. Fun and trendy colors include rich red-orange or playful pineapple yellow. Try a few cotton styles in warm-weather hues like teal or cobalt. The season's best midi dress prints include zebra patterns in colors like lilac or magenta. Spark your imagination with a digitally influenced design or a playful pattern like tie-dye or a butterfly-printed dress.
Racerback dresses pair well with slides and tennis shoes. If you're feeling daring, you can choose a chic midi with cutout designs near the abdomen. When it's time to complete your look, select oversized hoop earrings or luxe silver jewelry. Some of the season's hottest sunglasses for women look amazing with a colorful midi dress. Try flattering hexagon frames with a playful color gradient, or shop for an oversized square frame with a vibrant botanical print. Add a drawstring bag or basket bag in a complementary color for a look that pops.
The Monochrome Skirt and Top
Stay cool and create a sleek silhouette with a single-color skirt and top. A monochromatic outfit set looks like a single ensemble while you're standing still. As you move about, it becomes a dynamic two-piece outfit. You'll turn heads with a look that is both cute and easy to put together. The key is to choose warm-weather fabrics and on-trend, seasonal colors.
Crisp cotton and gathered crepe designs are making their way through our style rotation, but we're also falling for sweet, ethereal materials like printed tulle and sateen. Create a demure feel with knee-high boots or strappy heels with gemstone embellishments. Our favorite skirt and top combination are the midi skirt and tank top, but you can also create an impressive look with a sleeveless blouse and a mini skirt.
Going retro? Try a gauze long-sleeved top with a ribbed knee-length skirt for cool or breezy days. Accessorize your single-color look with fun eyewear or a handbag featuring a color gradient or pattern. We like boho-inspired blue light glasses with a three-color gradient frame featuring warm-weather hues like wine and purple. A safari-inspired print in pink or blue is perfect for work or play. Don't forget to try imaginative color combinations like chai tortoise and green or leopard tortoise with red. Pink quartz and purple quartz give off a free-spirited feel, while purses and eyewear with blurry or prismatic patterns offer an otherworldly flair.
The Crop Top and Trousers
Create beautiful contrast with one of our favorite warm-weather looks: crop top and trousers. Trust us, you don't have to abandon full-length bottoms this time of year! All you need to do is shop for the right pieces. Wide-leg pants are on-trend this season, especially when paired with a bodysuit or tight-fitting top.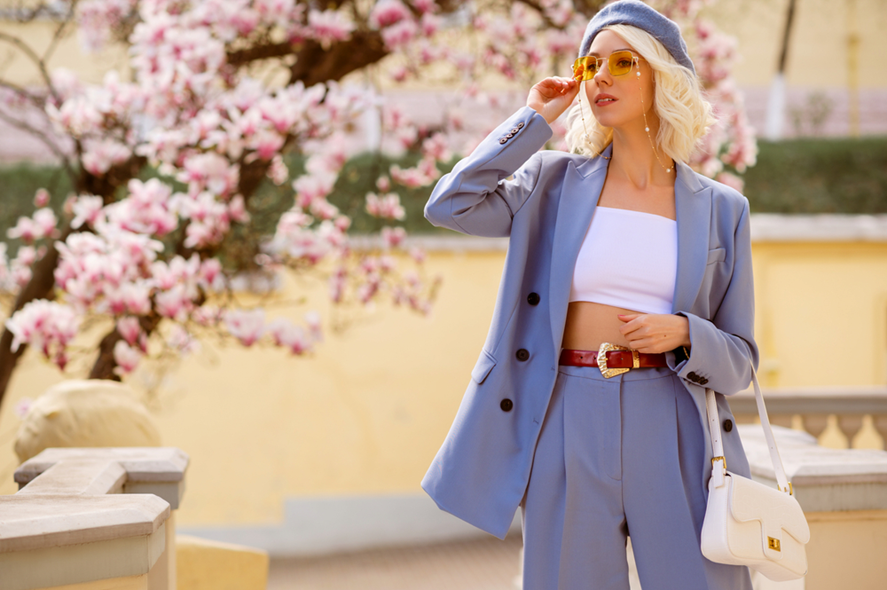 Source: Victoria Chudinova/Shutterstock.com
To pull off this ensemble, pick a pair of high-waisted pull-on bottoms or tailored pants. Classic, neutral colors like white and cream are always in style. Pair your traditional trousers with a bandeau or bralette in a sassy springtime color like powder blue or lavender. This year, you can also choose from vibrant, summery hues like neon pink or lime green.
A pair of pointed heels or heeled sandals will help with beautifully flowing pants that tend to touch the floor. Accessorize your cute look with cat eye sunglasses and rhinestone earrings. You can even add a thin brown or gold belt. Gold or silver heels can give off a prismatic feel that adds a little extra dimension to your cool, chic ensemble.
Convert your look for the workplace when you add a lightweight blouse over your crop top. Sage green and hibiscus red are just some of the shirt colors that will instantly elevate a professional outfit. A buttoned blazer can help to dress up a short top or bodysuit. Or pick a slim, colorful cardigan.
The Modern Denim Overall
Overalls have been around for ages. They're a quintessential style for spring and summer, especially when pairing them with a clean white tee and soft square sunglasses. While they retain their classic essence, they tend to take on new designs to keep them stylish and current. This season, stylish overalls are back on-trend and ready to play.
Feel free to experiment with your overalls but be sure to buy them with the same features as your stylish jeans and denim skirts. Avoid baggy styles and search for flattering fits instead. Some of the top outfits for warm weather include overalls with a deep indigo wash and loose flare bottoms. Or choose an indie-inspired light wash with a distressed, torn-knee look.
A soft wash or feminine cut will make overalls feel fresh and modern. Keep the look on-trend with a form-fitting tank top underneath and colorful suede ballet flats. Light blue and juicy orange are just a couple of the colors for accessories that you'll see on runways with denim. Make your outfit stand out with a bright-colored shoulder purse or backpack with a beaded chain or gold detailing.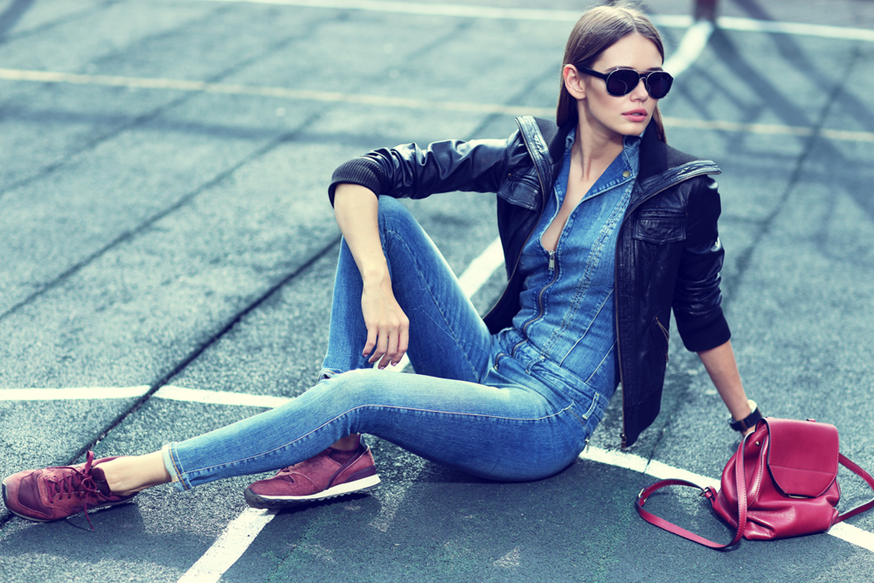 Source: MaxFrost/Shutterstock.com
Create Your Spring and Summer Style
There's nothing more fun than getting active and celebrating warm weather! Now is the best time to get out in the sun and spend time with friends. New stylish outfits and on-trend accessories will give you the confidence to accomplish your spring and summer goals. Simply use our outfit ideas as inspiration, and then shop for your favorite brands and stores to create the perfect seasonal look.