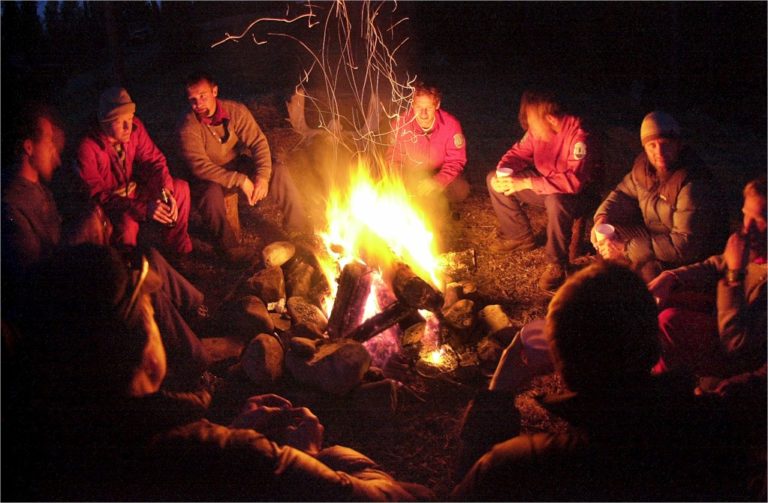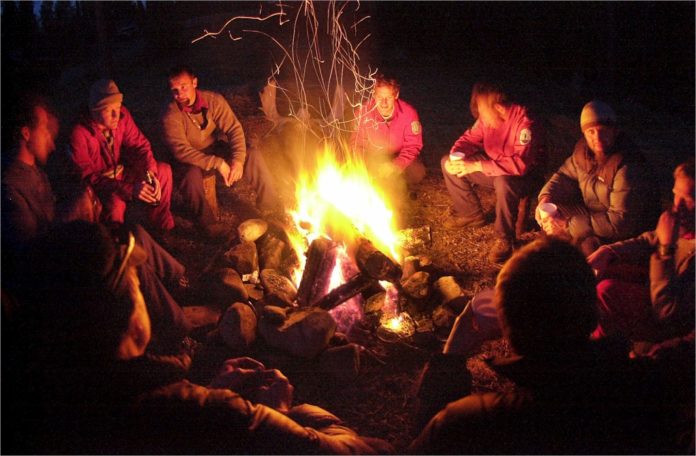 Now that fall is here, we are gearing up for cooler weather in our sweaters while holding on to the last few nights outside before it starts to snow. But before the snow comes the fall, and there's nothing better than a bonfire during the crisp autumnal nights – but also for hosting socially distant get-togethers during the COVID-19 pandemic. Here are some top tips for throwing an epic bonfire this fall.
Stock up with the goods.
No bonfire is complete without some good party drinks and food. Grab all your favorite share-worthy snacks such as pretzels, chips, popcorn, salsa, and the crowd-pleaser for every bonfire, s'mores. You can also get festive with pumpkin spice bread, chocolate chip cookies, and even homemade pumpkin spice lattes that will make a great toasty treat in front of the fire. Then stock up on both alcoholic beverages and non-alcoholic drinks alike with hard seltzers in fun flavors like black cherry, pineapple, and mango, or everyone's favorite beers such as Bud Light and Budweiser. After all, no bonfire is complete without a good assortment of drinks and munchies!
Defend yourself against bugs and other critters.
Unfortunately, one of the most annoying things about this time of year is that bugs haven't gone into hiding just yet. This means pesky mosquitos, flys, and even bees are going to be buzzing around your bonfire, irritating your guests. Luckily, there are easy ways to defend your party from these unwanted attendees, with natural mosquito repellent! Unlike the other mosquito repellents, natural mosquito repellent is made with naturally occurring essential oils such as peppermint, grapefruit, rosemary, and lemongrass to keep the bugs away without having to worry about harsh chemicals and smells sitting on your skin and clothes. For extra protection, it's always a good idea to add some citronella candles around the bonfire as well.
Create some goody bags.
One of the best parts of a childhood party was going home with a goody bag chock full of treats. So why not create one, but have it be a little bit more age-appropriate for your guests? Some good ideas include women's and men's travel t-shirts (you can even make them themed for the bonfire), a mini pumpkin or gourd, a cozy pair of socks, a miniature bottle of hard liquor, a candle, and/or some Halloween candy.
Plan out a bunch of games and activities beforehand.
You don't just have to sit around the fire and grill some hotdogs and s' mores during a bonfire. It's always a good idea to have group games planned out ahead of time too, just so you're prepared and know how many people you'll need for certain activities. Some ideas include:
Watching a movie on a projector screen
Playing Kan Jam
Having a singalong
Beer pong and flip cup
Charades
Flashlight tag
An outdoor scavenger hunt
While yes, some of these games may seem childish for an adult party, but we all have an inner child that deserves to let loose and have some fun! Chances are, your guests will love an opportunity to get a little wild.
Have fun with the seating arrangements.
You may only have a limited number of camping chairs available, so feel free to bring out some comfy poofs, floor pillows, or stools for your guests to get comfy. Don't get too rigid with your seating, a bonfire is meant to be a low-maintenance experience. Plus, this will be helpful if there are some unexpected, last-minute guests who pop on in. Just don't forget the blankets so everyone can be cozy.
With these tips in mind, you'll be on your way to having a bonfire for the record books!