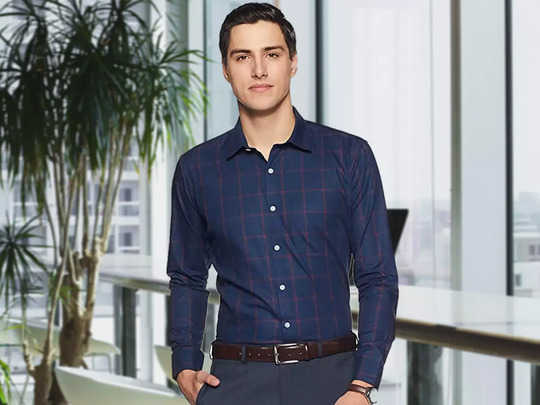 If you want shirts for a team or organization, consider getting wholesale blank shirts. Whether you're looking for a comfortable shirt to wear at work or a cost-effective way to outfit your team, buying blank shirts can offer several benefits. Read on for five key advantages of purchasing blank shirts and why they're a smart choice for your next project.
Versatile
Blank shirts are incredibly versatile and can be used for various purposes. They come in a range of colors and sizes, so you can choose the perfect shirt to match your needs. Plus, you can customize blank apparel to include your logo, slogan, or other design elements, making it an ideal choice for branding purposes.
Most wholesale shirt companies also offer many different types of blank shirts, from basic cotton t-shirts to moisture-wicking performance tees or stylish polos.
Cost-effective
One of the primary benefits of buying blank shirts is their cost-effectiveness. Blank shirts are typically cheaper than name-brand and designer options, making them great budget finds. Plus, when purchasing apparel in bulk, the price per shirt decreases significantly. By buying blank shirts, you can save on the cost of decoration and customization, such as screen printing or embroidery. This cost-saving strategy allows you to invest in more shirts for your budget, making it an excellent option for businesses or organizations looking to outfit large groups of people.
High-quality
When buying blank shirts, you can rest assured that you're getting a high-quality product. Most blank shirts are made from top-quality materials and are designed to last a long time. They're comfortable, durable, and easy to care for, making them a popular choice for businesses, sports teams, and organizations alike.
Time-saving
Buying blank shirts can be a time-saving option for businesses and organizations. When you purchase pre-decorated shirts, you may have to wait for the customization process to be completed before you receive your order. With blank shirts, you can skip the customization step and have your shirts delivered to you quickly. This quick delivery makes it an excellent choice for businesses and organizations on a tight schedule.
Customizable
Blank shirts are highly customizable, allowing you to add your own unique touch to each shirt. Whether you choose to screen print, embroider, or heat transfer your design onto the shirt, blank shirts provide an ideal canvas for your creativity. Customizing your shirts can help to promote your brand or organization and create a sense of unity among your team members. You can allow your imagination to run wild and create a shirt you are excited to wear.
Before you go
There are many benefits to buying blank shirts for your organization or team. Blank shirts can offer several benefits, including cost-effectiveness, versatility, high quality, time-saving, and customization. Blank shirts are an excellent choice if you're looking for a smart way to outfit your team or promote your brand. Whether you're looking for basic cotton t-shirts, moisture-wicking performance tees, or stylish polos, there is a blank shirt for you.