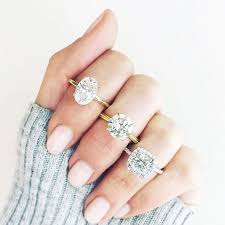 You're planning on popping the question soon – and currently on the lookout for the best engagement rings around. But the market is oversaturated with all the glam, the glitz, and the sparkle, which makes your task at hand quite overwhelming. No worries, as we are breaking down the hottest engagement ring trends currently getting all the buzz. From the most unique engagement rings to the classics with a twist, here are 5 trending styles to look out for this year.
Colored Gemstones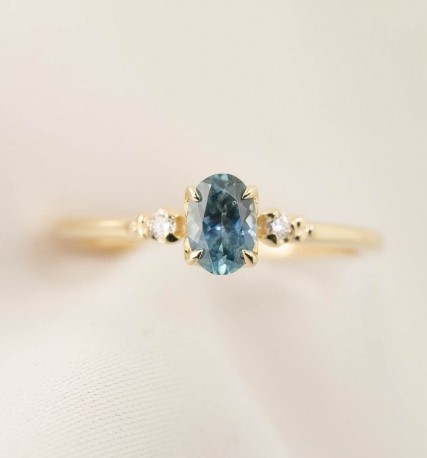 Duchess Kate made colored gems royalty-worthy – and even though it's been a while, brides-to-be everywhere are still in love with the look of engagement rings featuring saturated rocks. From amethyst to sapphire and from emerald to citrine, the options are all tempting. For a personalized touch, take the foolproof option and choose a stone in her favorite hue. Or, alternatively, opt for an engagement ring featuring your special someone's birthstone.
Pearl Elegance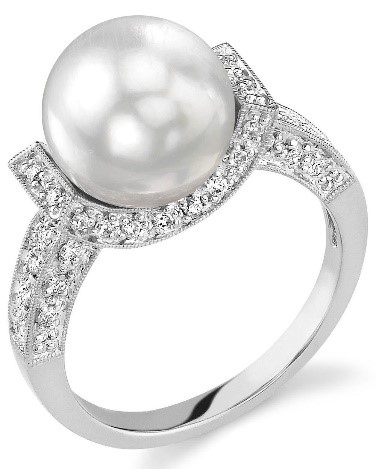 Ever since Emma Stone showed off her pearl engagement ring on Instagram, the craze for pearl rings has been incessant. If radiance and elegance is more her vibe rather than twinkle and brilliance, then opting for a pearl engagement ring instead of the classic diamond is a sure win. Go for a timelessly chic option with White South Sea or Akoya pearls in white and a white gold or platinum setting, optionally enriched with diamonds.
Ultra-Slim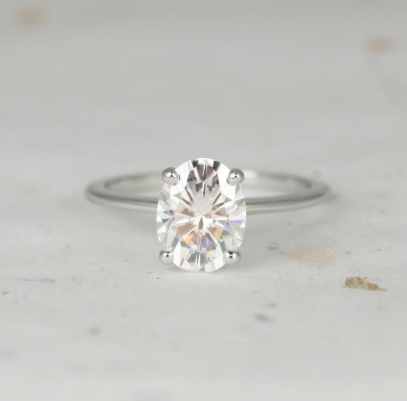 Jewelry designers everywhere have decided – and the brides could not be more thrilled: slim (or skinny even) engagement rings are IN. Unsurprisingly so, the gems aren't shrinking with this trend – it's just the bands. But if you're on the lookout for a modern engagement ring that has a more minimalistic feel, ditch the intricate, ornate embellishments and go for an ultra-slim band paired with a solitary diamond. Bezel settings also offer that minimalistic vibe, plus they are versatile and pair well with most jewelry pieces.
Oval Gems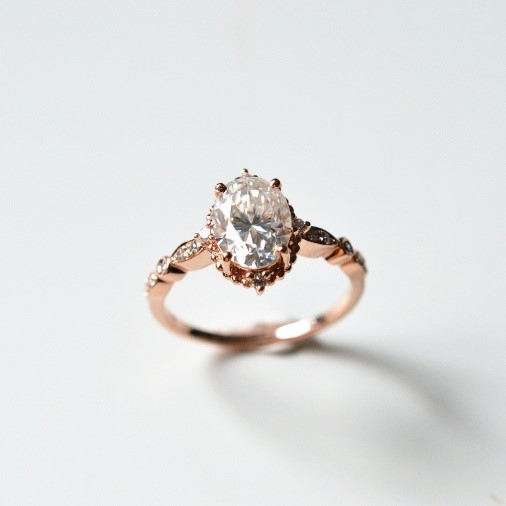 In with the new and out with the old. In engagement ring trends, that simply translates with 'in with the oval and out with the round gems'. Oval gems are becoming the go-to choice for modern brides – and the rule applies regardless if you're shopping for new designs or for vintage creations. Ovals might seem like a brand-new preference, but the fact is, they've been on the rise for a few years now. The reason behind it: oval gems are simply more flattering, as they have an elongating effect on the fingers.
Platinum Finishes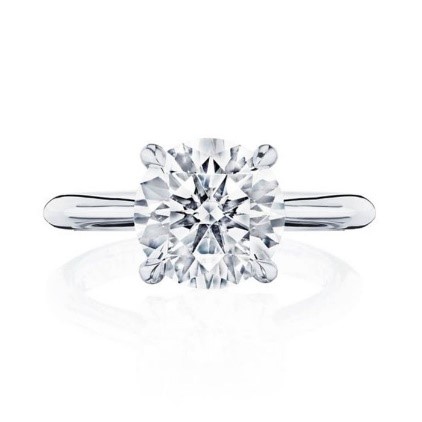 White gold might have been the number one option for many years in a row – but brides-to-be are slowly changing the narrative. Platinum is apparently currently dethroning gold finishes when it comes to engagement rings. And when we consider its timeless appeal, unmatched luster, and luxe feel, we can see just why. But that's not all. Platinum comes with unparalleled durability, which is always a plus when you're shopping for a modern woman on the go. It doesn't change shape and it is highly protective and dense, which means that she will proudly wear her bling without worries or stress.