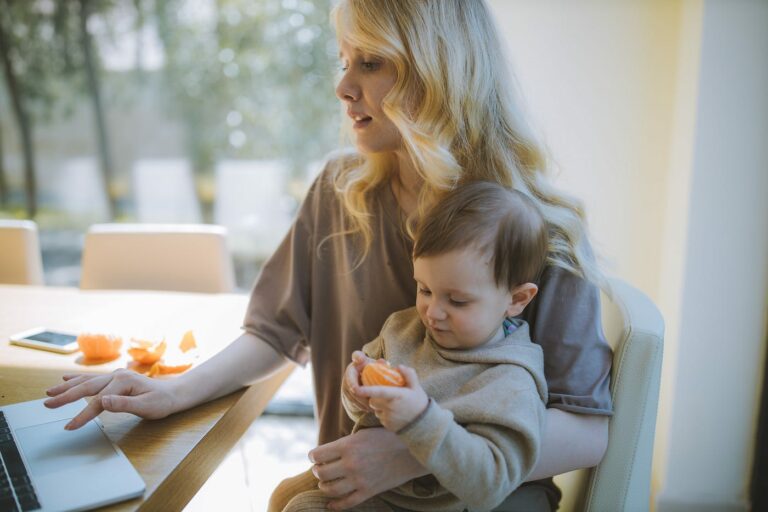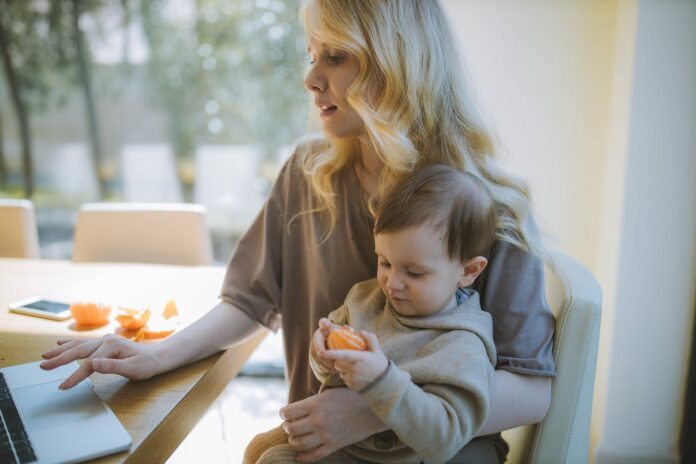 Many people believe that a woman can choose to be an entrepreneur or a mom. However, many have chosen both. Mom entrepreneurs can be fun, personal, and inspiring for many who follow them.
Mom entrepreneurs tend to be based on the challenges of motherhood. As a mom, you may feel like you can't have the body you did before you had children. You may feel like there's no time to create nutritious meals, and you may feel like there's no time to be creative. Some moms may also struggle with building a business, while also taking care of the little ones.
These entrepreneurs show that you can achieve that body as a mom, create fantastic meals and projects, and enjoy motherhood fully. You can watch them, feel inspired, and do the same thing that they do, giving you a chance to improve your life through their words of wisdom.
Whether you're a mom yourself or someone who wants to follow mom accounts, here are five mom entrepreneurs to follow. Please note that this list is not in any order, and it is not a comprehensive list. We found five mom Insta accounts interesting, and we want to share them with you.
Can I be a Mom Entrepreneur on Instagram?
You sure can! That might be the reason to follow other mom bloggers. You can be the next prominent mom blogger with a niche, a voice, and a good idea of what you want to post. Also, using services such as purchasing Instagram comment likes from Buytoplikes.com can propel you to the top.
Tammy Hembrow
Fitness is one concern many mothers have. Some may worry about not having the same body after childbirth or maintaining fitness when there is no time to do it. Tammy Hembrow, an Australian-based model and fitness instructor, became a motherhood and fitness Instagram user. Her fitness journey, exercise products, and blogging have inspired many mothers and mothers-to-be to improve their bodies, not just for the sake of their looks but for the sake of their mental health as well.
It can be a struggle to take care of your body after having a child, and a lot of times, many moms struggle with getting the motivation to do so. Tammy speaks in a way that helps many moms get inspired to hit the gym, take care of themselves, and from there, improve their bodies. She provides exercises that work for mom bodies, whether slightly postpartum, or a few years postpartum. While a wealthy influencer, her account is down-to-earth and showcases exercises that any mother can do regardless of budget or location.
In motherhood, laughter is always the best medicine. Many moms joke about motherhood's challenges or share humorous stories of raising their kids. Stauffer is a famous mom vlogger, as she combines funny skits and motherhood memes with genuine motherhood advice. Motherhood is a challenge, and let's face it, there's a lot of things moms don't know when they first start out. There are also moments which happen that make moms go "does that happen to me?" Well, Katie's content shows that yes, it does happen.
When you follow her, you'll get a little bit of everything. You may laugh or even feel emotional at some of her stories. We recommend checking out her Instagram to see if her sense of humor fits you.
Amber is a mom and hairstylist, and her Instagram reflects this. You can expect to see photos of her family and her life, but you'll also see hairstylist videos showing off unique hairstyles you may want to try yourself. As a mother, you may want to learn more ways to style your hair and make it look good, even on days when you're not feeling your best. Amber knows how to explain hairstyling to moms who may not know much about it.
Taking care of your hair is a great way to feel good and happy about yourself. When you've got so little time for you, a nice hairstyle and an updo can change the entire game. Amber understands this, and she provides some unique tips and tricks to style like the pros.
Like the best mom bloggers, her styling tips work for moms of all budgets and hair types.
Yasmin has multiple Instagram accounts, but we will focus on her main one, BeautyyBird. Yasmin's account focuses on motherhood and makeup. She is the CEO of her makeup brand, meaning that you can get expert tips on looking your best. As a mother, you may want makeup routines that will make you look your best, regardless of the time of day. She also showcases some of the best makeup tips out there, which are vital for moms and non-moms alike, so her content is versatile.
In addition, she is a fitness influencer as well. Like many mom Instagrammers, she shows her post-mom body and fitness journey, inspiring mothers who may want to lose some pounds. Look good and feel great about yourself with some of these amazing tips from Yasmin on how to look your best.
Roach owns a fashion company, and her Instagram is dedicated to motherhood and DIY projects. Many mothers want to learn ways to improve their household or create fun projects for their children. This can be a challenge, especially with limited resources. Roach has a variety of DIY projects, each inspiring mothers from around the world. She has many projects that are different, out of the box, and are perfect for mothers who are looking to be inspired, and create fun items to use around the home, that their kids will enjoy!
Check out her profile and see if there's a DIY project for you.
Final Words
Being a mom can be a fun, exciting adventure, and these moms show that this is possible. If you're a mom, you may treat these blogs as inspiration and want to start your own blog. We hope this article was helpful to you. Now that you've read it follow them and see if they're for you.