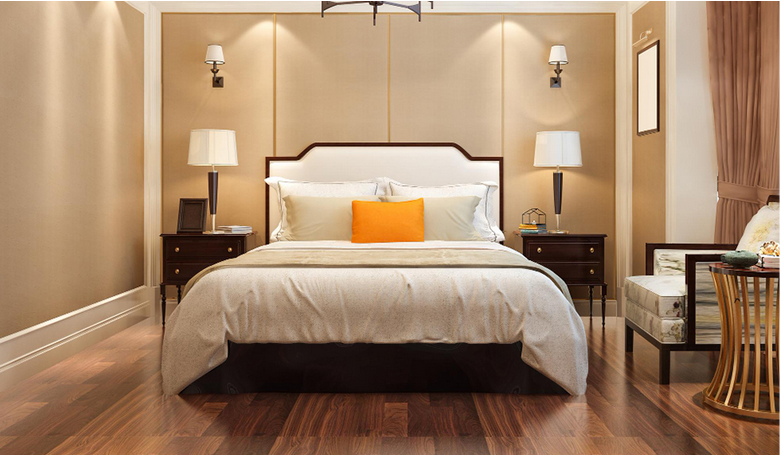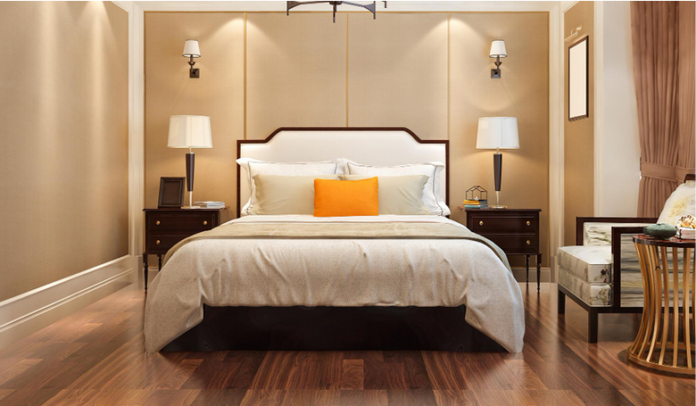 Home decorating can be a delightful experience, especially when you love to host. Whether your guests are family members or strangers, designing a charming guest bedroom is always a good idea to go the extra mile to demonstrate your thoughtfulness and hospitality.
The ideal guest room should be clutter-free, comfortable, and evoke a feeling of home. Adding a personal touch to the decor is also crucial to making your guests feel welcome and appreciated. You can achieve this by incorporating unique design elements, such as striking wallpaper, or using other creative methods to enhance the overall ambiance of the guest room. In this article, we have compiled some useful tips and tricks to decorate your spare bedroom to ensure a relaxing stay for your guests.
Add a Comfy Bed
To help your guests feel relaxed and comfortable after a long journey, it's important to create a cosy and inviting sleeping space for them. While it might be tempting to simply use an old bed in your guest room, what about a great night's sleep for your guests. If budget is your concern than invest in a soft mattress protector rather than replacing an outdated bed. A mattress topper can be a more affordable solution that can greatly improve the comfort level and create a plush feel. You can place it on top of a box spring, over a sofa bed mattress, or on the floor. In addition to a comfortable mattress, using high-quality linens, throws, and fluffy, comfy pillows can also help create a warm and inviting atmosphere that will make your guests feel at home.
Make a Multi-Purpose Guest Room
When it comes to hosting guests, it's important to create a space that is not only comfortable but also functional. Adding sofa beds, and pull-out futons with a cosy desk can make a big difference in the guest room. These pieces of furniture allow the guest to use the room for more than just sleeping. Not only that, but it also gives them a place to retreat when they could use a little alone time after all the socialising. 
Don't Forget to Add Storage
Creating a relaxing, cave-like vibe isn't just about adding big things like a comfortable bed or a cosy seating area in a guest room. The little details can make all the difference, and this includes the closet and storage areas. Invest in coat hangers that match the color scheme of the wardrobe to create an elegant and cohesive look. If your spare room doesn't have a built-in wardrobe, a clothes rail can be a simple and effective solution. While purchasing cloth rail Just be sure to avoid plastic and instead opt for materials that look stylish, like dark wood or black metal.
Make a Room for Luggage
Creating a designated area for luggage and bags is an essential element for any guest bedroom, yet it is often overlooked by many homeowners. To make your guests' stay as comfortable as possible, be sure to provide enough space to store their bags and suitcases. No one loves to bend over to pick out a dress, a clean pair of socks, or other essential items from their suitcase. If you don't have room for a wardrobe, adding a small bench or a stylish ottoman is a great idea for setting down a suitcase.
Consider to Add Luxury Essentials
In order to make your guests feel pampered, it's important to pay attention to the little details that create a luxurious atmosphere. Adding decorative touches like soft rugs and accent pillows can give your guest room a cosy feel. A vase of fresh flowers or a couple of candles can provide a hotel-like feeling. Also, place a small tray for jewellery, a glass for water, and a carafe to add a practical and unique touch to the room. Providing a selection of books and magazines can give your guests something to read during their stay. These small details show your guests that you are committed to making their stay as comfortable and enjoyable as possible.
The Bottom Line
Making your guest room feel like home doesn't have to be a difficult or expensive task. By prioritizing comfort, functionality, and thoughtful touches, you can provide a sigh of relief to your special ones. By investing in a quality bed, incorporating functional furniture like a sofa, desk, bench, or ottoman, or adding decorative touches like pillows, rugs, and fresh flowers, you can create a space that your guests will appreciate and enjoy.