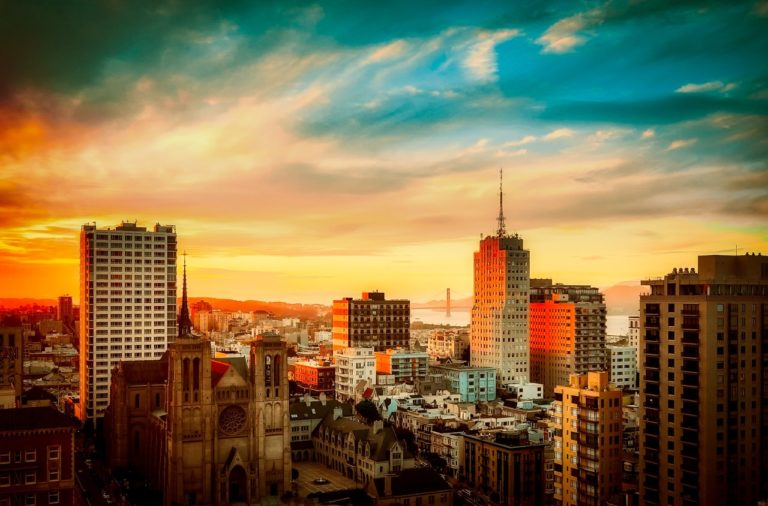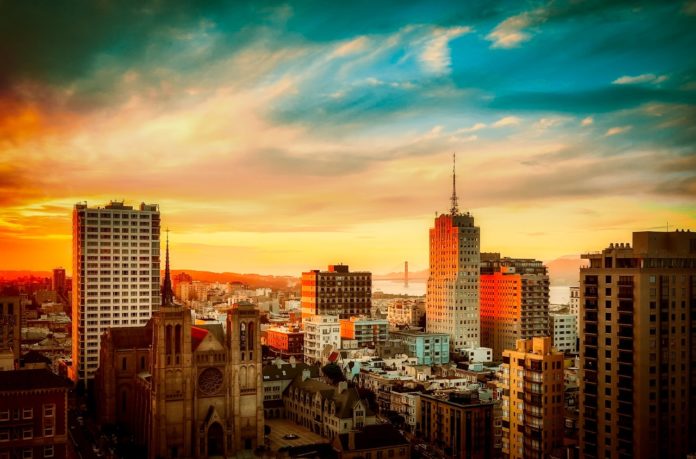 San Diego is one of those cities with near-perfect weather. It's rare to see a day where it's raining or even overcast, meaning you can enjoy the great outdoors no matter the season. Because in San Diego, roll-up roofs are essential, and walls and ceilings are mere formalities.
If you want to make the most of your San Diego trip, or you're a local foodie that loves to scope out the next big thing, you need to try these nine rooftop restaurants the next time you're hungry.
The Best Rooftop Restaurants in San Diego, California
Along with the several incredible rooftop restaurants in San Diego, there are also other great things to do in the city. Check out this top ten from Viator if you need even more ideas.
1. Rustic Root: 535 Fifth Avenue
The Fifth Avenue quarter at night is one of the most exciting spots around. Situated in downtown's Gaslamp Quarter, Rustic Root puts you right in the center of it all. Enjoy tasty craft cocktails, an all-American menu, and an expansive, whimsically decorated lit deck.
2. Mister A's: 2550 Fifth Avenue
While you're on Fifth Avenue, you need to hop into this San Diego landmark. From Mister A's deck, you can see airplanes fly in from all over the country, as well as the downtown quarter and beach in all its splendor. Go during their happy hour to experience the best cocktails in the city.
3. Lumi By Akira Back: 366 Fifth Ave
Lumi by Akira Back is one of the most eye-catching restaurants in the foodie scene. It's full of energy, colorful murals, and geometric flooring. If you want a funky yet refined experience, you'll have to try the world-renowned Peruvian-Japanese cuisine at this open-air downtown patio.
4. Catania: 7863 Girard Avenue #301
Catania is one of Whisknladle Hospitality's Coastal Italian concepts, which means lots of pasta and wood-fired pizzas on the menu. If you come in the morning, you'll see a fantastic ocean view along Prospect Street and happy shoppers. At night, you'll witness a romantic sunset.
5. Georges at the Cove: 1250 Prospect Street
Georges at the Cove has a made-fresh-daily, seafood-based menu cooked by famous executive chef Trey Foshee. Their fish tacos, fish sandwiches, and spaghetti & clams are divine, and so is their wine menu, but the best part about Georges at the Cove is the beach view from the roof.
6. The Nolen: 453 Sixth Avenue
From vantage atop the Courtyard San Diego Gaslamp, The Nolen has a direct view of the Coronado Bridge, Petco Park, San Diego Bay, and East Village. Sit at the fire pit and try their barrel-aged cocktails, beer-braised short rib sliders, and brunch menu on Sunday mornings.
7. Born & Raised: 1909 India Street
The minute you walk into Born & Raised, you'll be entranced by their tuxedoed garbed staff. You'll see trees lined with lights, a jaw-dropping view of Little Italy, and a spacious rooftop patio. While here, look at their high-end steak menu and cocktail menu for some classic choices.
8. Kettner Exchange: 2001 Kettner Boulevard
Instead of looking at Little Italy from a distance, you can experience the community for yourself. Kettner Exchange is a two-story hub that's perfect for intimate celebrations and private parties, thanks to its down-to-earth rustic vibe. Try their infused tequilas and creative American menu.
9. Cannonball: 3105 Ocean Front Walk
San Diego has an active beach culture, and the Cannonball rooftop patio lets you experience this first hand. With a view from Mission Bay, you'll see kayakers, jet skiers, and paddle boarders pass you by. Come here in the evening for sushi, drinks, and an incredible sunset.