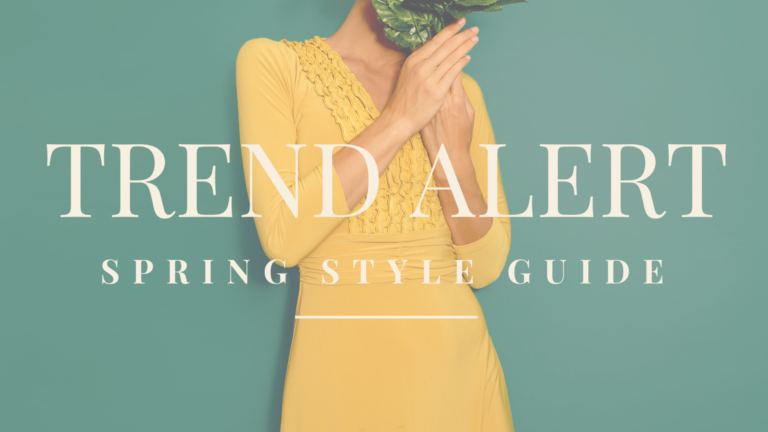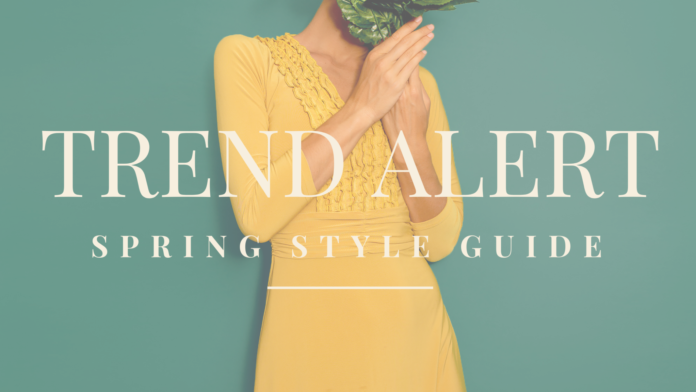 Oh! It's the spring season. The snow has melted, flowers have started to bloom and everything looks so fresh and green. Mother Nature never fails to surprise you. Spring comes with unpredictable weather conditions. One minute it's hot, and the next minute it's balmy and you might be freezing. Dressing up in spring weather can be a task. Should you wear sandals or boots, a midi dress or cozy trousers, it can be so nerve-wracking sometimes. Want to learn how to dress for spring weather?
The key to mastering this confusing weather is with nifty layering. This is the time to brush up your fashion skills and freshen up the wardrobe. I have rounded up some colorful, fun and cute runway-worthy outfits for you. This fashion cheat sheet will have you sorted for every occasion this spring season. These spring outfits include breezy maxi dresses, midi skirts, jumpsuits and so much more. Read to know more about some fun looking Spring Style Outfits.
Some quick spring style tips:-
Winter to spring transition-warmer weather is approaching but you don't need to pack all your winter clothes just yet. Many of your go-to winter looks can b transitioned into fun spring outfit. Swap the heavy wool sweater with a light large knit sweater. Replace those warm fuzzy scarves with silk ones. This will help you ease into spring's dramatic weather.
Layering wisely- springs and layers go hand in hand. Layering pieces can help you go through the day with fluctuating temperatures. Layering a denim jacket on a flow lightweight top. When you layer think about the changes in your outfit when taking the layering piece off. Will you feel comfortable if you take your blazer off on warm midday? Always keep a versatile blazer or cardigan handy just in case it gets chilly in the evening.
Use lightweight fabrics- wear light fabrics they look more spring-like and keep you cool in the warm weather. Jersey, cotton, Chambray, and linen are good options.
Core wardrobe- focus on creating a core wardrobe that includes enough staple pieces that work all year long. Staple pieces work with different outfits and timeless with neutral or versatile colors. Add camisoles, tank tops, and cardigans to pair with spring pieces.
Experiment with fun patterns and colors- with neutral staples in wardrobe it becomes so easy to experiment with bright color and fun patterns. Try incorporates coral, shades of green and blue. Make sure to check the Pantone color of the year. Brighten up your wardrobe and mix n match dresses and skirts with colored tops.
Top Ideas- lightweight sweaters will still work for your spring outfits. You can also wear a button-down top made of lightweight fabrics for a versatile look. Flowing cuts are popular for the spring season. You can choose a flowing shirt with tailored fitting to not look frumpy or baggy.
Bottom Ideas- cropped pants fir perfectly in a spring wardrobe. These look fresh and edgy and still maintain a professional look for workdays. A cropped pant hits right above the ankle and pairs well with a cute pair of shoes, heels or flats, whatever you prefer.
Dresses- Now are the perfect time to take out those dresses that were long packed in winters. Flowy pretty looking dresses give a fun spring look. Maxi dresses provide good coverage on cooler spring days. A knee-length dress and bare legs with no stocking offer versatile look during day time. You can layer a cardigan over the dress if its chilly during evening or leggings to keep the legs warm.
Accessories- quick spring friendly accessory ideas for warm spring weather. Ballerinas are the standard show till late spring. Cute sneakers and loafers will be casual and comfortable to wear. Booties also work really well with dresses and skirts. Style scarves made of light and silk fabrics.
Some fun outfit ideas:-
Image Source

Midi skirt- Pair a solid cute black top with a floral wrap midi skirt in bright orange and green hues. Finish the look with a pair of sleek black strappy heels. Still, feeling chilly? Wear a white color knit sweater with a vibrant middy skirt and complete the look with black ankle boots.
Trench coat– Trench coats are not only for winters but they are perfect for layering in every season. Wear a light wash ripped denim jeans with rolled-up ankles and pair it with white basic v neck tee and blush color trench coat. This outfit is perfect for a breezy spring day. You can layer a trench coat over a midi dress or skirt outfit as well.
Sweatsuits- Good news! Sweats are socially acceptable outside now! On days when you don't feel like putting effort into your clothing sweats suits will be the savior. Pair your favorite color matching sweatsuit with a neutral color bag and white sneakers. Trust me you will look so chic.
Baby doll spring dress– Are you going out on a date? Well, I have the perfect spring date outfit for you. Go for a pale pink puffed sleeve dress. It gives such romantic vibes. If you want to look low-key accessorize black sneakers if you want to look dressier wear sandals or slides instead.
Maxi dress- Nothing says spring like a lightweight pastel color maxi dress with textured fabric. Make sure you are wearing spring, not summer outfits. Do not wear strappy sleeved instead, go for short-sleeved or 3-4th sleeved dresses. Wear the maxi dress with black flat sandals and accessorize with an oversized tote.
Long sleeve shirt dress– wear a striped shirt with long sleeves and tie a waist belt to get a snitched look. Complete the outfit by pairing below the knee boots. This

Image source

is one show stopper outfit. You wear this spring style outfit to work and a happy hour later.

Leather leggings– this stylish layering trick will do the job of stylish looking spring outfit. Wear skinny leather legging with sleek high heel black boots. Wearing a long-sleeved white shirt layered with a cut way sleeve beige top and lush black handbag.