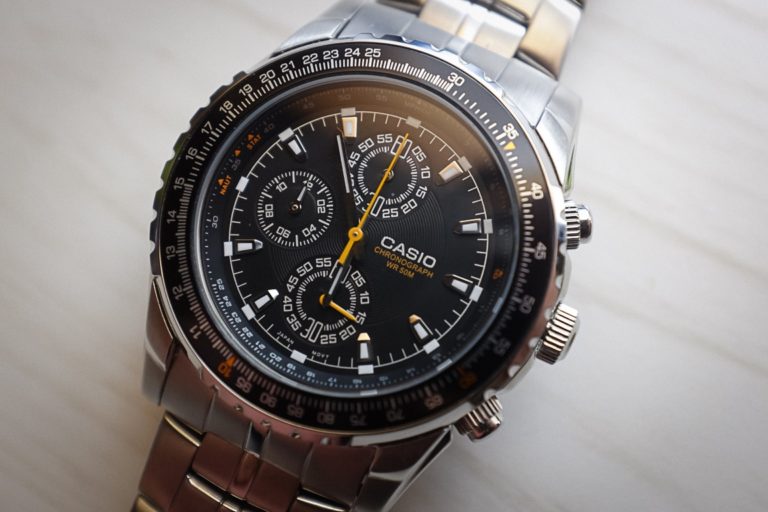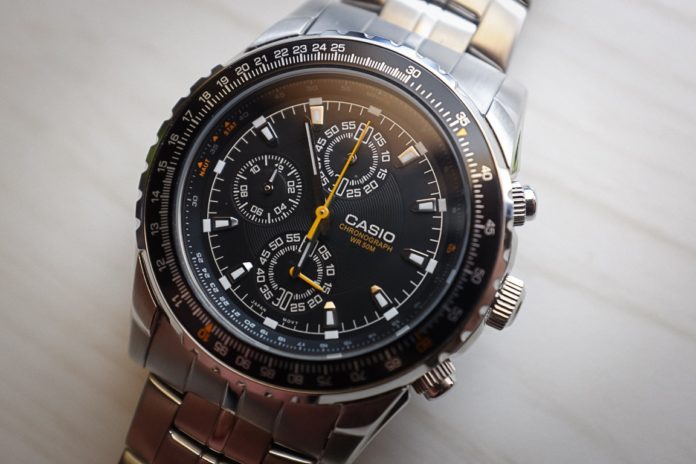 Ageless beauty comes in many forms; it can be organic, artistic, and even abstract. There are also very few occasions where watchmakers create sophisticated and classic designs that turn into legendary timepieces, remembered for years to come. Japanese culture may have influenced some of the designs on this list, but overall, it is relative to the consumers on what type of watch fits their taste.
Horology has never been so diverse before; technology has evolved to the point where wearing a tiny piece of machinery on your wrist can immediately raise your standards of being an enthusiast to a horologist. This may sound cliche, but an individual's taste in watches will also reflect the knowledge and expertise of studying horology. If you're serious about it, this list will help you take a step in that direction.
Casio Master Of G Digital Quartz Solar
Nothing beats the lifespan of a solar-powered watch, and if you want to save a lot of money by spending extra on that first purchase, then this watch is the one for you. With a classic Casio design that will stay trendy no matter what attire you wear, you can't go wrong with this model. You have full control over features like the barometer, altimeter, atomic accuracy, and compass with just a lick of the left or right button.
Casio G-Shock "Frogman"
The G-Shock family of watches has saturated the market for a long time, and that's not saying its a bad thing as the brand is reliable and affordable for most of the consumers out there. There are also underrated versions of the G-Shock that come out every few years, such as the Frogman, and this watch is aimed towards divers on a budget while being loaded with all the features needed to go underwater.
Casio Edifice EQB501XBL-2A
This version of the popular Edifice series features a luxurious appeal with a dark brown strap made of leather with white stitching. The strap seamlessly connects to the silver metal body holding the elegant black metal face. The watch is versatile as it can be taken to formal events while still being reliable enough to be taken hiking the next day. Connectivity is also a breeze as it can be paired with your phone to give notifications and more reliable information on time.
Casio MDV106-1A Black Analog
While this watch is generally marketed as a unisex design, it has very masculine features with a black theme going around its structure. It has a black rubber strap that fences its stainless steel metal base. The watch face is aesthetically pleasing, too, with a simple yet elegant design for that minimalist look. Telling the date and time is the only feature you can get along with a water-resistance up to 200 meters.
Casio PAG240-1CR Men's Pathfinder
The Pathfinder may be a little more than your average budget for a G-Shock but comes with a host of other features that make for the price difference. The watch is water-resistant up to 100 meters, enough for your average swim in the pool and shallow diving. Thirty-one different time zones, a barometer, an altimeter, and an auto-calendar make for a convenient adventure companion.
Casio W-800H-1AVCF Sport Watch
The Sport Watch makes for a great holiday or birthday gift as it isn't as expensive as the others on this list. It features physical and analog buttons that will help older people use and a lighting feature whenever it gets darker. This is one for the budget enthusiasts looking for an extra travel watch when they're on the go.
Takeaway
If you're just starting out as a watch collector or enthusiast, Casio is a great brand to increase your watch collection. The company has a wide array of designs and different models to choose from, fitting any budget or style you wish to go for. You can't go wrong with any of their products as their reputation speaks for itself.