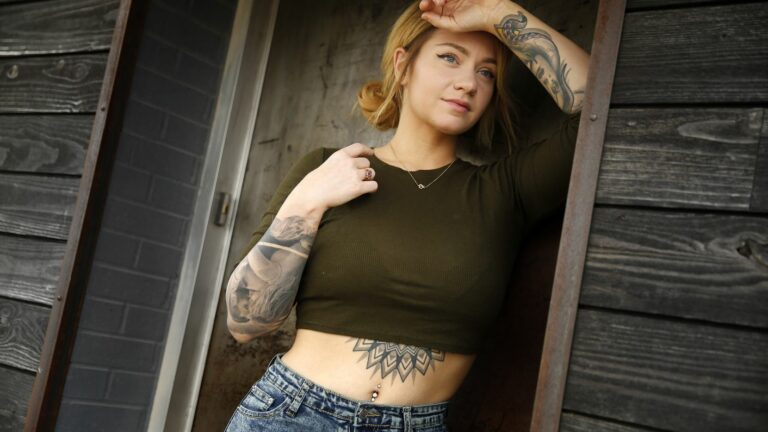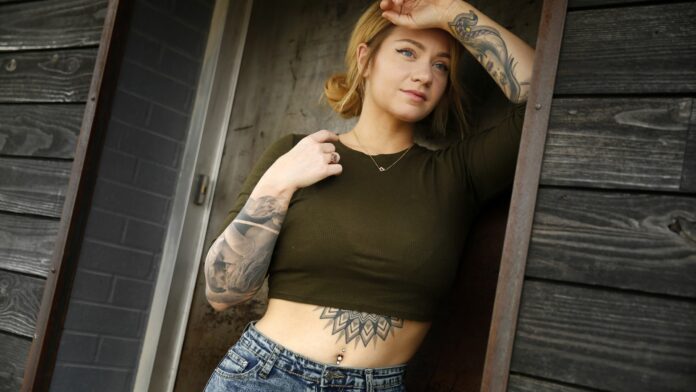 Sternum Tattoo: Do you want tattoos but are not allowed at your workplace? Are you looking for the same thing? If yes, then you are on the right page here. The sternum tattoo is the perfect choice for one who wants to hide it in family meetings and the workplace. It is super creative to keep the tattoo private. To get the best sternum tattoo designs, stay tuned until the end of this article. There are some doubts about girls having this tattoo; we will answer all the questions here so you easily get a tattoo.
What can you wear while having the sternum tattoo?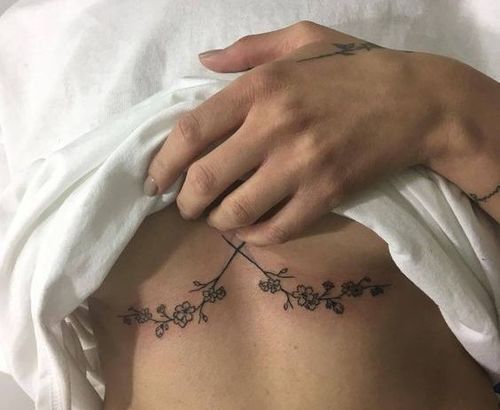 Don't panic if you are thinking about getting this tattoo. If you are afraid of your breasts getting exposed, then don't worry; the tattoo artist will give you something like tape to cover your breast part. It is good to consult your tattoo artist before making an appointment, or you can wear something baggy or a loose t-shirt.
Should you wear a bra after getting the sternum tattoo?
After having the sternum tattoo, you are recommended to wear a loose sports bra or anything baggy that would not stick to the tattoo. The healing process of this tattoo is somewhat similar to that of other tattoos. So, you are advised to take proper care of your sternum tattoo for 2-3 weeks.
List of Sternum Tattoos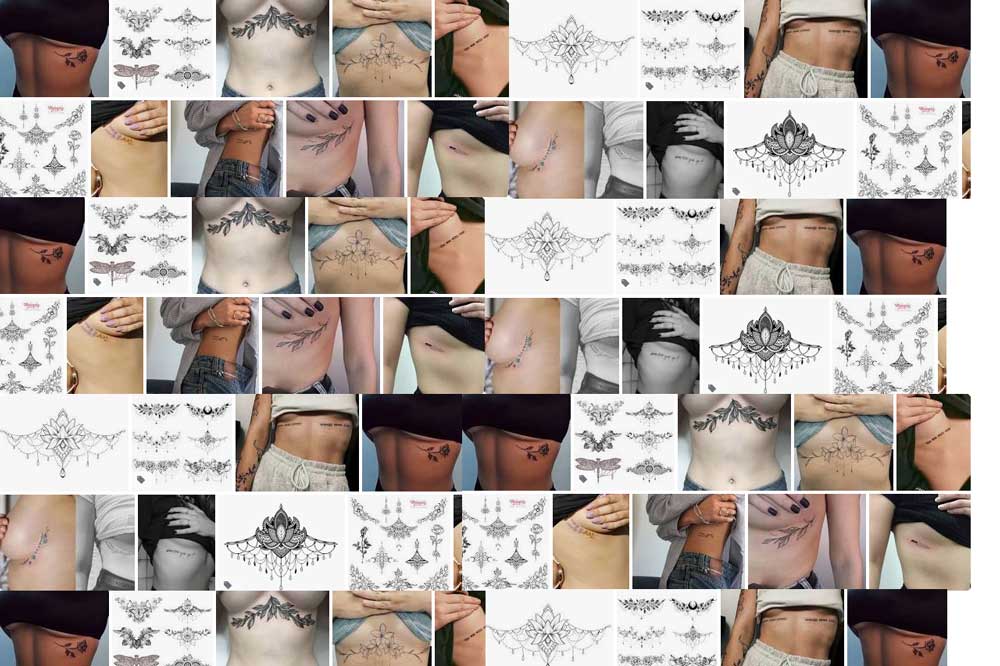 In this list of tattoos, we will provide you with the best tattoos trending among the girls who already had the sternum tattoo. Stay tuned until the end of the article:
Rose Underboob Sternum Tattoo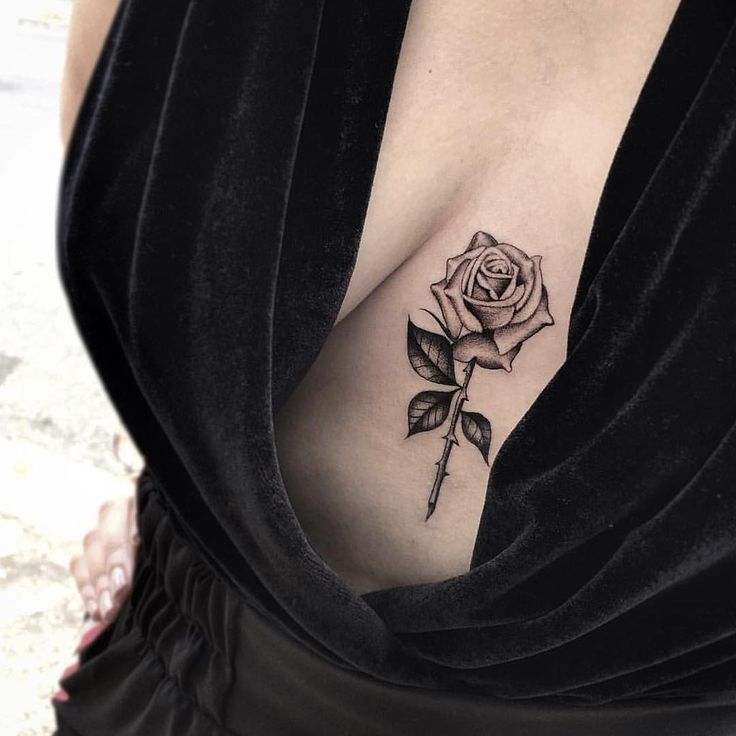 Designing Rose on any body part is common among girls these days. While having the Rose underboob sternum tattoo is quite attractive. Rose signifies a new beginning, promise, desire, and lust. You can go with this black-inked tattoo or with a colorful design to express yourself with this awesome rose design under your boobs is an amazing choice.
Mandala Sternum Tattoo Between Boobs
This is an amazing piece of art you can have as a tattoo, and note all the compliments that will come your way when you show it off to others. You can have this tattoo design over time, and it won't take up too much space on your body. You can choose above, middle, or under the boob part. This sternum tattoo can combine with other tattoos also.
Large sternum tattoo under your boob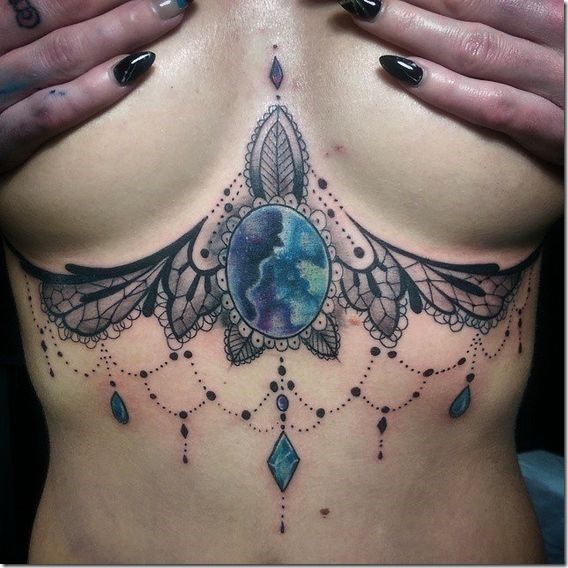 It is one of the best castle flower sternum tattoos. This black-inked tattoo can take a long time to get designed. You can add some details to this tattoo as it is also used as a cover-up. Be aware before having this tattoo because it consumes a large space under your boob.
Snake Underboob Sternum Tattoo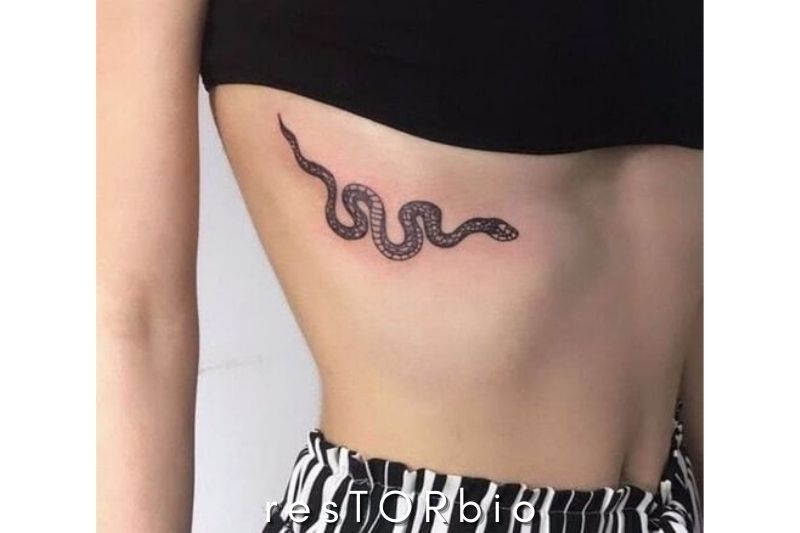 The snake symbolizes growth, healing, knowledge, rebirth, and many others. You can go with this snake design without hesitation, as it consumes very little space. It is the first choice of every beginner because the pain it gives is very small, and you will surely like this super piercing sternum tattoo design.
Elephant sternum Tattoo Idea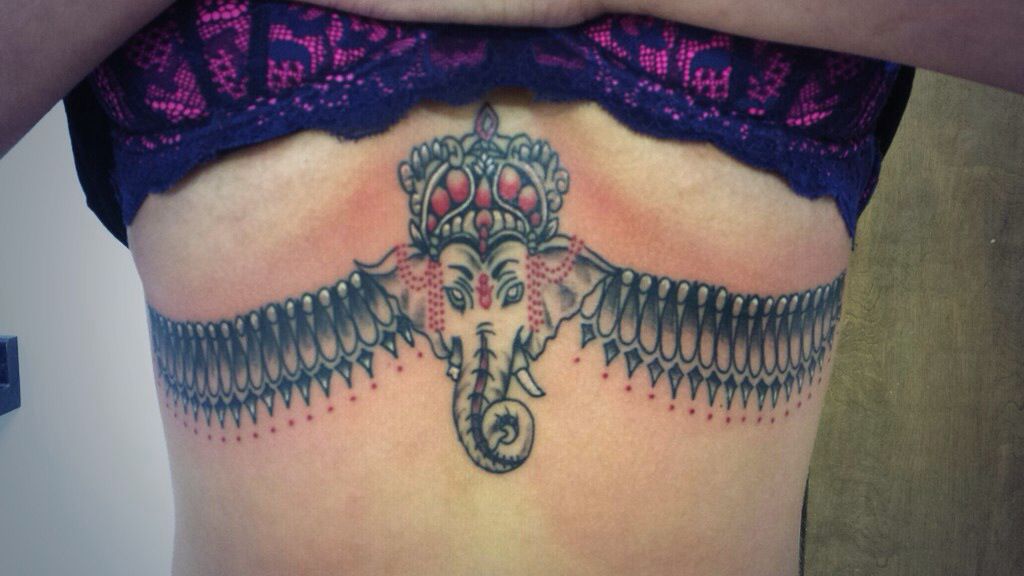 Elephants are the symbol of luck, loyalty, strength, and wisdom. Hence, if you want something stylish and a meaningful tattoo, then you can go for this elephant sternum tattoo. This tattoo cover-up a large space of your body so it can be used as a cover-up tattoo, and it will come out to be the best. If you want a prominent look, then you can fill up the colors in it.
Full Chest Tattoo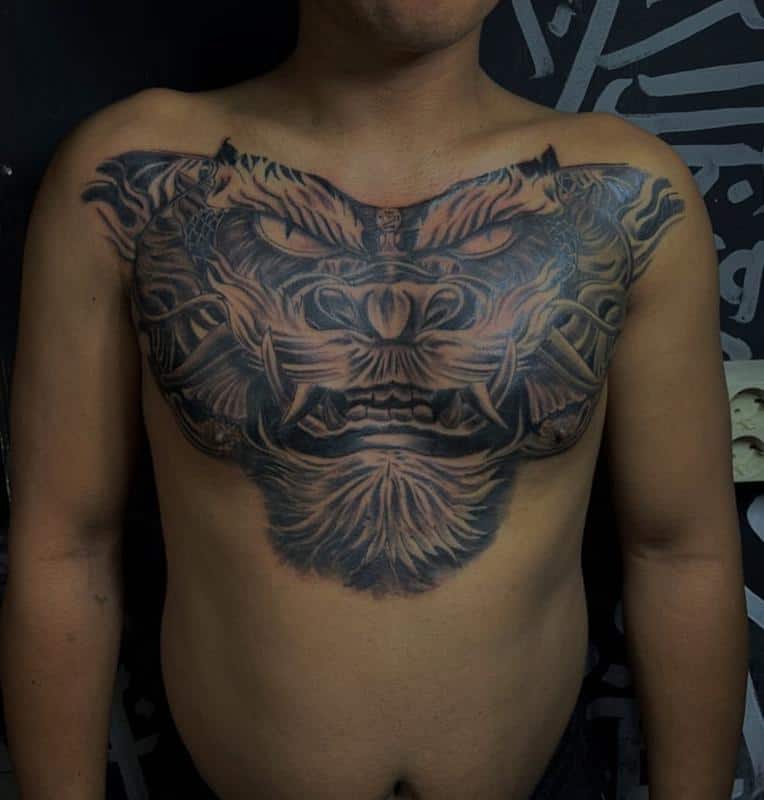 If you are a tattoo junkie, this is a design you should go for because it can connect to your shoulder and arm tattoos that you already have or are planning to get soon in the future. You can have this tattoo designed to show your creativity. Probably it is preferred by the boys, whereas girls also have those who are tattoo addicted.
Simple Sternum Tattoo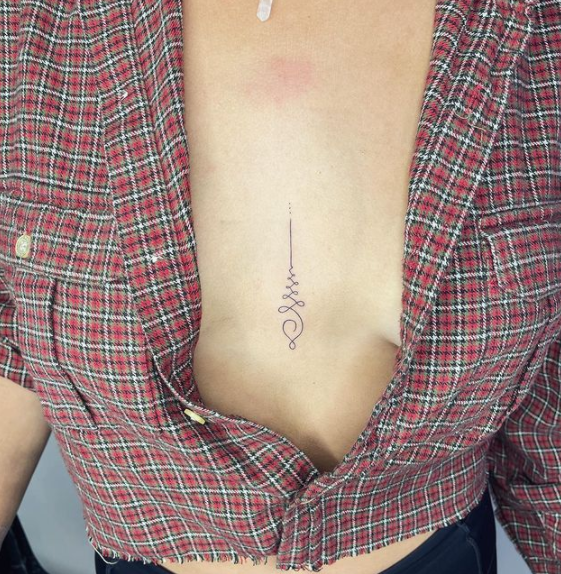 The compass symbolizes the ability and curiosity to find ways in hardship. This cute compass tattoo will show your creative side. It is a simple and easy design and will not give you much pain compared to others. You can easily combine this tattoo with other cool tattoos to give an amazon finish. Your tattoo artist can finish it in one sitting or can be more. However, it is a simple design for beginners and those who can not bear much pain.
Sword Underboob Tattoo Design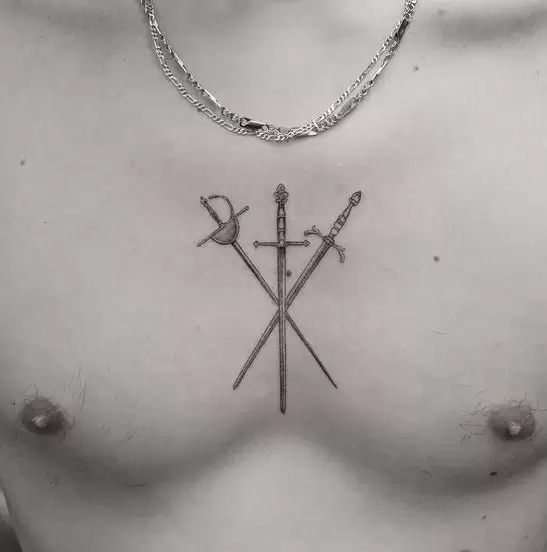 Sword is the sign of defense, courage, and bravery to win. It is the perfect sternum tattoo design and also for Spine tattoo design. The two symmetrical swords under your boob are the perfect combination of tattoos. If you want to have any other tattoo in the future, there is no need to worry because it will suit other tattoos.
Sun, Star, And Moon Sternum Tattoo Design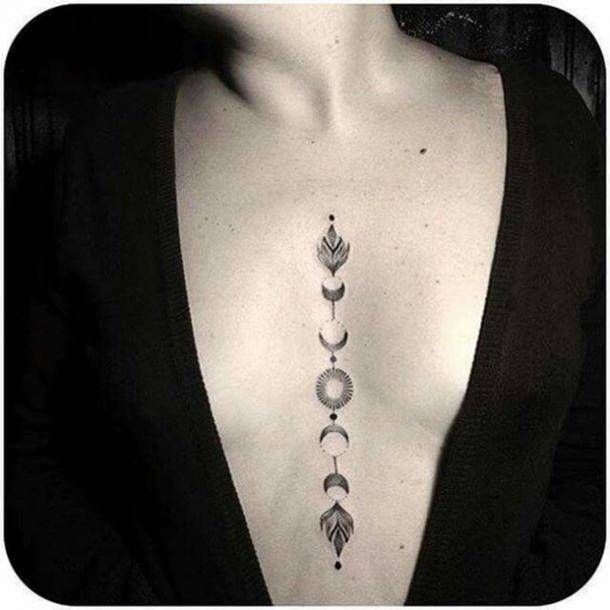 It is a perfect idea for a beginner to have this tattoo. Bone-sized tattoo is a real piece of art to express your spirituality. A little sun, star, and moon tattoo won't hurt you and give an iconic appearance while having crop tops.
Colorful Sternum Tattoo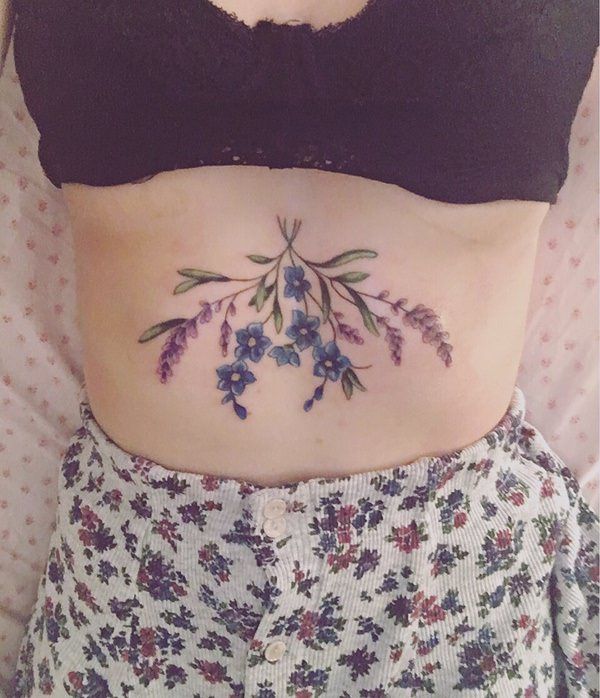 If you want your tattoo to be colorful, have some color inside it and make it more prominent. The colored tattoos are unique in appearance. However, they fade easily. Crystal is the symbol of positive energy that reflects in your personality. You will love this tattoo, and everyone will send comments to you.
Detailed Black Moon Sternum Tattoo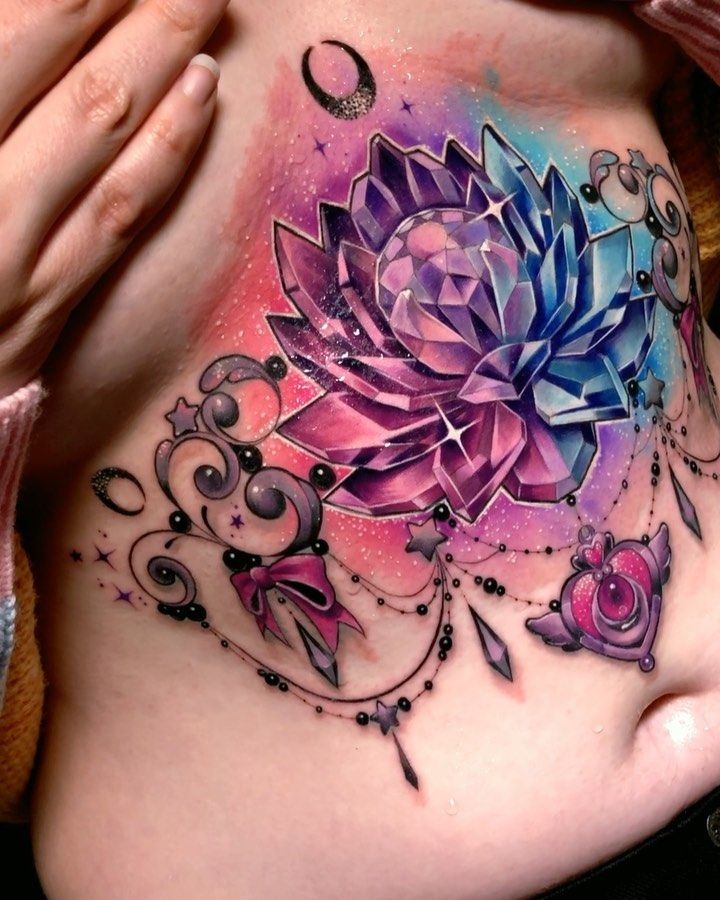 Go with this colorful and supper tattoo. You will feel the pain while having this tattoo because of its large size. Usually, this tattoo is used as the cover-up of your older tattoo, or you can have it to take out your inner creativity. However, it will take several sittings to get it done. But it turned out to be an awesome one.
Some More Sternum Tattoo Ideas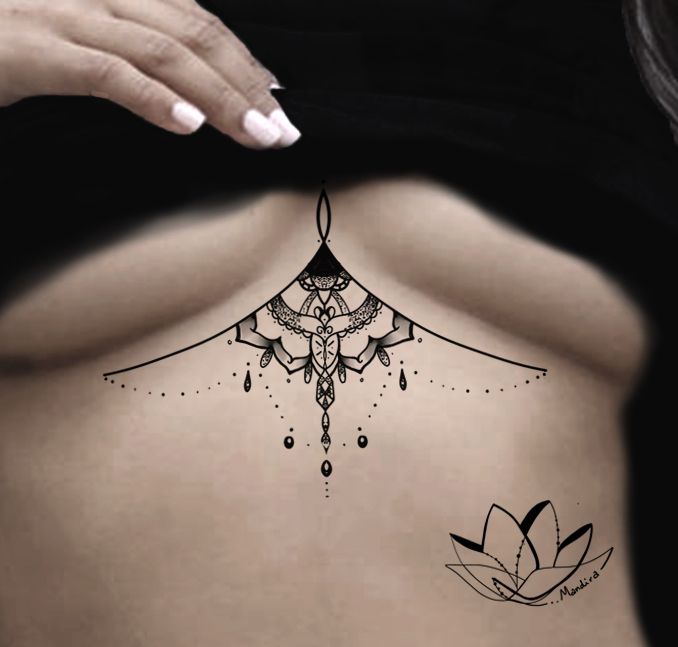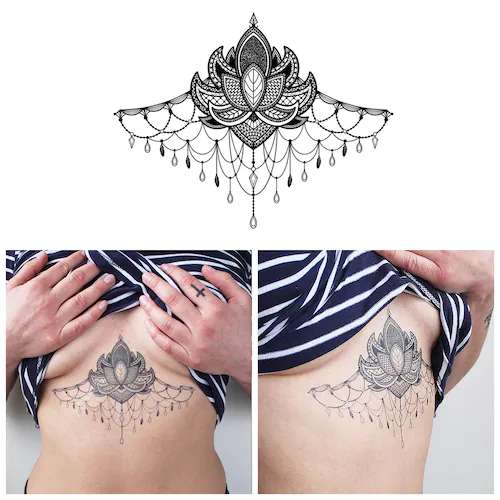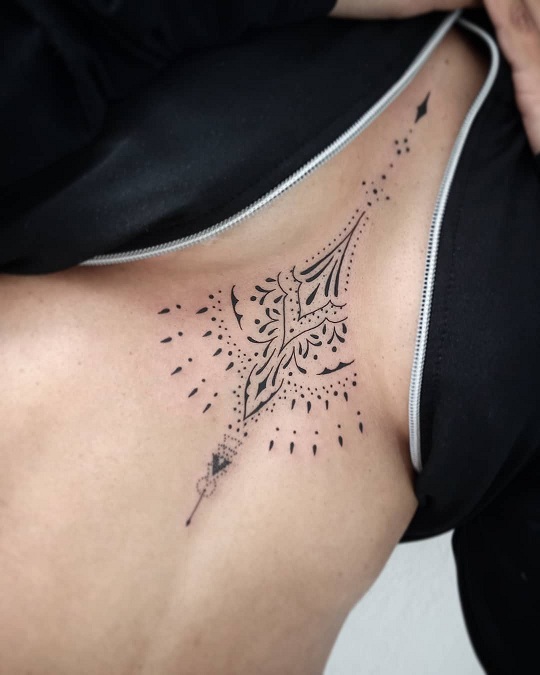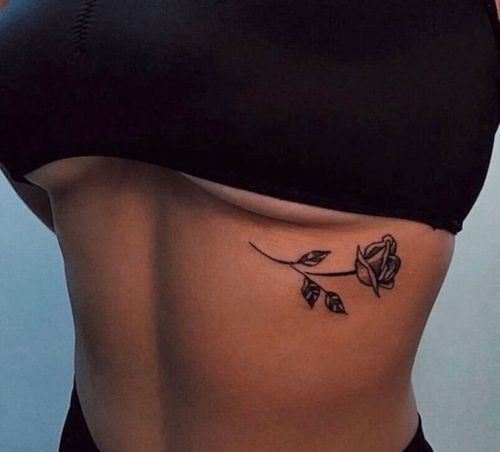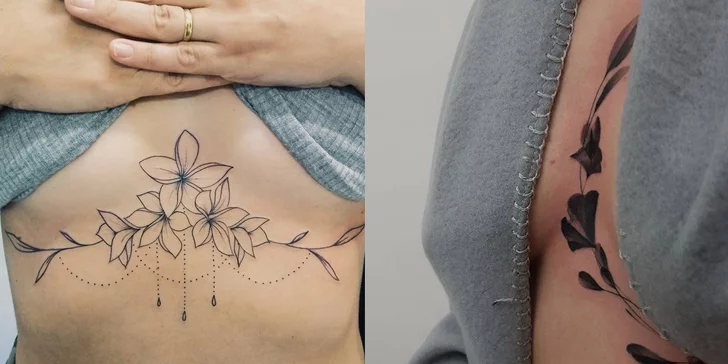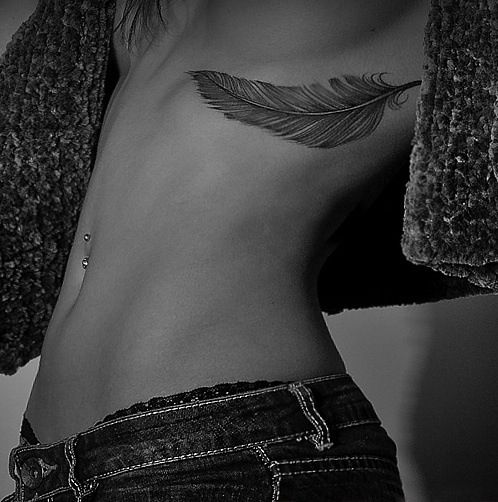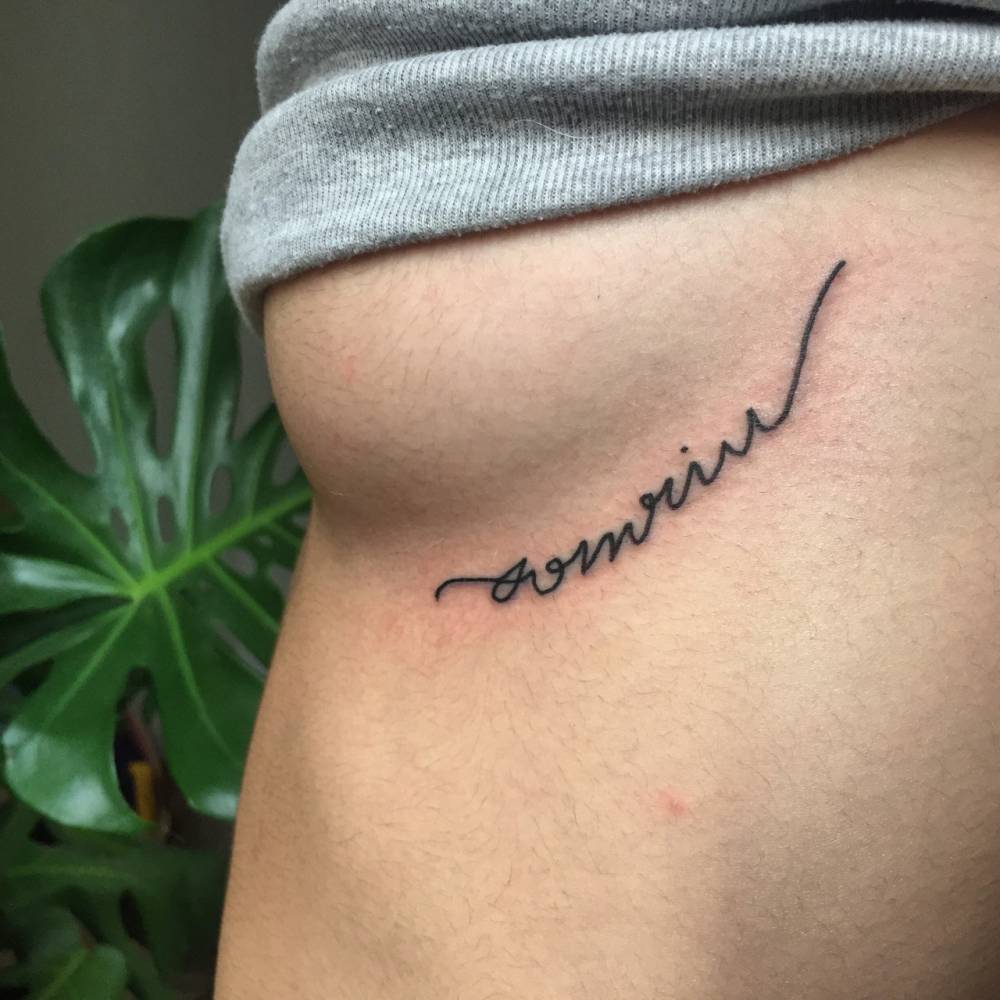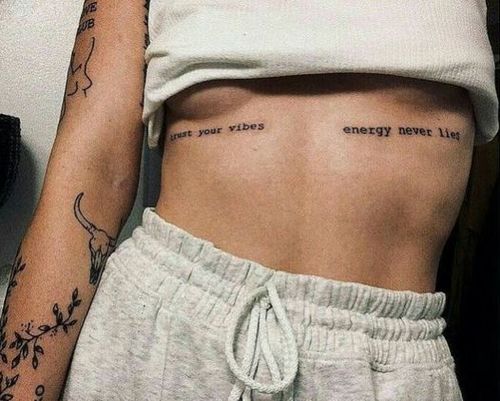 The Final Words
A sternum tattoo is the best choice for those who value their privacy. If you can bear the pain, you can get a large tattoo. Otherwise, there are several small designs to get done and experience the love for tattoos. We hope you will find the perfect tattoo design that you are looking for.