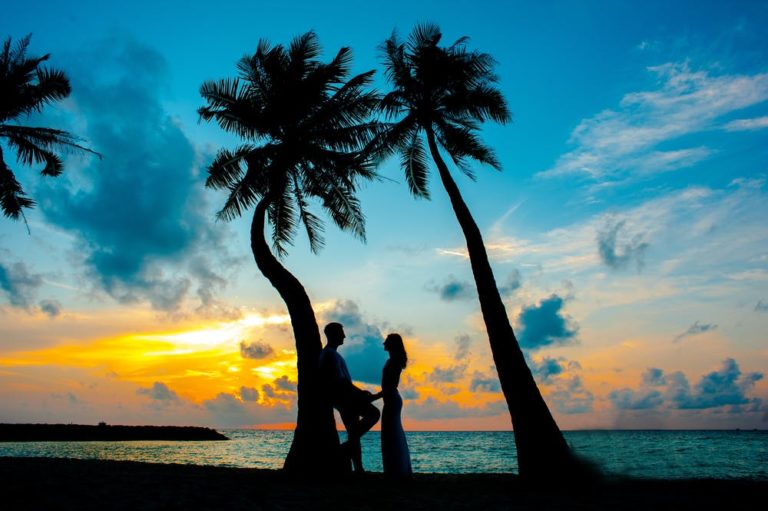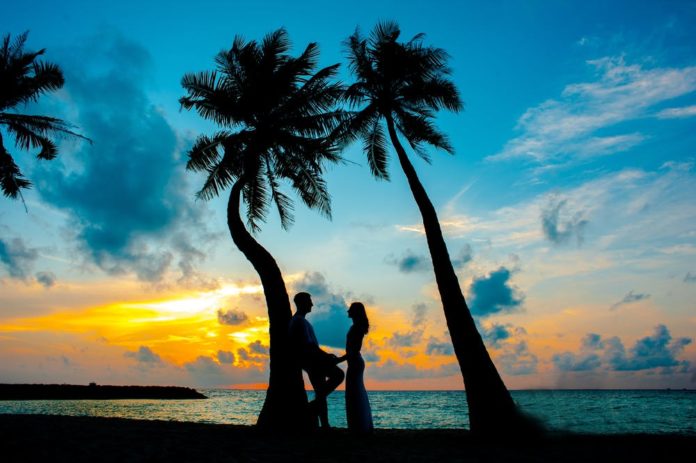 Do you have a special someone that you absolutely adore? Whether you have been in a relationship for 6 months or 6 years, take the time to show her that you care for her by being attentive with little gifts to make her feel extra special.
The stress of everyday life can bring added pressure that often leads couples to become distant and indifferent. This can be evaded by showing small acts of kindness every so often. This does not need to be on a daily basis but on a random day surprise her with a bubble bath, a soothing cup of tea, or even a pretty t-shirt with a motivational quote to show her that you are thinking about her and love her very much. It will go a long way to keep the romance alive and strengthen the bond of your relationship.
To help we have listed below a few attentive ways to make her day extra special.
Work on ways to make her relaxed
Drawing out a simple bubble bath with soothing essential oils and a cup of oolong tea by her side can help your loved one unwind and relieve the stress after a rough day. The aromatic scent from the bath oils, combined with a calming hot cup of oolong tea, can help reduce blood pressure and induce sleep.
Play a relaxing song in the background to make the experience even more calming. Your attentiveness will make her appreciate your efforts.
Get her something nice to wear
Women can spend hours selecting something to wear at the mall for some retail therapy. There is nothing wrong with wanting to pamper yourself and look good. If you have been in a relationship for quite some time now, you should be able to understand her personal style and be aware of her clothing size.
Surprise her with something nice to wear, like a comfortable sweater, a luxurious scarf, or a selection of inspirational Christian shirts which can uplift her spirits and make her spread the love to others as she goes about her day.
Prepare her a meal
You don't need to be a chef to make her something nice to eat. Surprise her by making a simple homemade dinner. A woman always appreciates the effort and thoughtfulness. Take up a few tips from YouTube to boost your cooking skills and choose a dish that is not only tasty but balanced and healthy as well.
Use the freshest ingredients and pay attention to details. The table setting counts so bring out your best china and light up a few candles for an elegant romantic dinner together.
Help around the house
In any household, chores should be shared equally. But go the extra mile by helping your wife or girlfriend with the little things, by fixing that faulty door, adding that extra bookshelf she always wanted, or even just helping her fold the laundry.
Let her feel special by showing that you can be the handyman that she needs and also stand by her and help her with simple everyday chores.
Massage those aches away
Arm yourself with a bottle of massage oil and surprise her by massaging her feet, back, and shoulders to make her feel better. A sensual massage won't cost you anything and is something you can offer to her at any time.
Take the initiative to help her relax, especially if you know that she has had a long day at work or is stressed about something.

Be personal
There is nothing wrong with being spontaneous and buying her typical gifts such as flowers and chocolates. But if you do, make it personal. Buy her the chocolate with almonds she loves, pick up a bouquet of her favorite flowers, or maybe order a new book by her favorite author.
Go the extra mile by making the simplest gift more personal and special. Put more thought into the most ordinary gifts by making them unique to reflect her personal taste and style.
Go on a picnic
Take advantage of the good weather, spend time outdoors with her and plan the perfect picnic. Fill a basket with a nice bottle of wine, a selection of cheeses, and other fruit and snacks. Pick a romantic spot and spread a small blanket on the lawn so you can both sit comfortably. Enjoy the view and each other's company.
Add a few tasty treats that you know she loves. This simple break out of your regular dining routine together at home will make her feel extra special.
Be adventurous
Is there a nearby spa, or beach resort that is within driving distance to your neighborhood? Not all of us have the time and finances to go on an exotic vacation but make the most of what is near.
Whisk her away to a nice place for a day, or plan an overnight trip at a cozy cabin that you've always wanted to go to.
Be adventurous. It could be a trip to a national park, followed by an outdoor dinner, or even just a romantic night at a hotel in a nearby city. This is an ideal way to bring back the romance and let her know how much you love her.
Pick up one of her favorite things while shopping
Is it your turn to go grocery shopping? You may have the typical list of the basic pantry staples like bread, eggs, and sugar. But pick up a little extra something for her to let her know that she's always on your mind.
It could be a bottle of wine she likes, a box of cookies, or even a slab of a special kind of cheese. It's the small unexpected gifts that count.
Witness the sunset together
One of the most beautiful gifts nature offers us is the magnificence of the sun setting. Find a romantic spot where you can sit and share the sunset together and watch the day end in a breath-taking way.
It could be an outdoor bar, a quaint restaurant by the beach, or even on your rooftop. Make sure to have a refreshing drink in hand so you can toast to the end of the day and hope to spend more sunsets together.
Send her a special lunch at work
Is her workload at the office heavier than usual? Surprise her with a special delivery from her favorite café or restaurant. She will be more than happy to see you and if she's not too busy, maybe you can even take lunch together.
Show her how proud you are of her and all the things she does. This small gesture will not only make her feel special but boost her confidence for her next meeting or presentation at work.
Recapture your first date
Do you remember the first time you met? Why not recreate your first date and go to the place you met or had your first date.
Don't be afraid to remind her how you felt that day you first met her. Recall how beautiful she looked and still is. Go into the smallest details by ordering the same meal you had together. It's a fun way to look back into how your relationship began and how far you've come together as a couple.
In Closing
The world around us and the stresses of everyday life can put a strain on a relationship. After you've been together for some time, it can be easy to fall into the same daily routines and end up taking each other for granted.
Be attentive and work on simple ways to make her feel special. It does not take a lot of money, but a simple sweet gesture like leaving her an adoring note, a personalized gift, or even just watching the sunset together can show her how much you care and love her dearly.