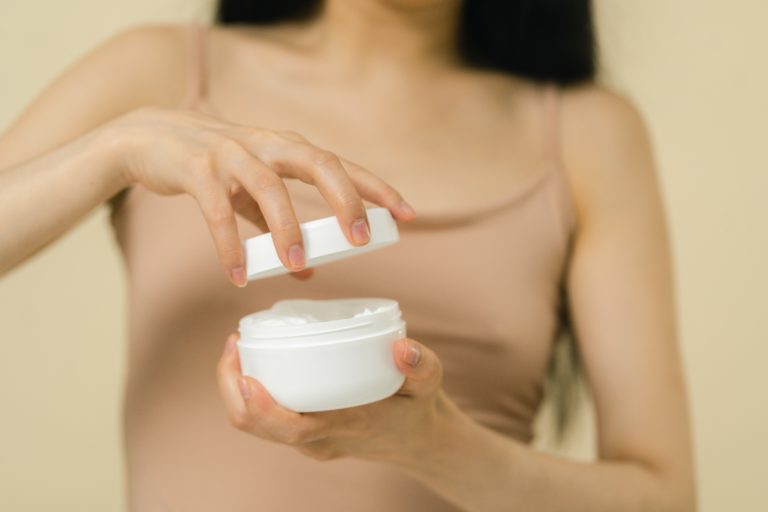 Having fair skin is a misconstructed idea of beauty. Your skin tone is not a judging factor for your beauty. However, pigmentation, spots, age spots, discolouration, and other skin concerns can make your skin appear dry, dull, and dark. Skin brightening cream will give healthy and glowing skin.
Here are some of the Best Skin Brightening and Whitening Cream.
Best Skin Brightening Cream To Try In 2021
Biotique Bio Coconut Whitening and Brightening Cream
Biotique Coconut is the best skin whitening cream infused with botanical extracts that helps in lightening the dark spots and blemishes on the skin. This cream is formulated with manjistha, virgin coconut, and almond oil to moisturize the skin and give a visibly fair appearance. With regular usage, skin becomes smooth, soft, supple and radiant. It is also enriched with vitamins to nourish skin and heal scars.
Himalaya Herbals Clear Complexion Whitening Day Cream
This fairness cream for women from Himalayan Herbals claims to give a radiant glow on the skin. It is a non-greasy and unique formulation infused with herbal extracts. Your skin will feel hydrated, and you will notice a brighter complexion with a reduced appearance of pigmentation and dark spots. It contains liquorice extract, which is a natural brightening agent.
The Derma Co 2% Kojic Acid Face Cream.
Derma Co Kojic Acid Face cream is an effective dermatologically tested formula that is effective in getting rid of pigmentation. It helps in reducing the post-acne appearance and stubborn brown patches. This cream will penetrate into the skin and get rid of ageing, blemishes, hyperpigmentation.
Derma Co helps in blocking the melanin production and also evens out skin tone. The anti-pigmentation cream is infused with L-ascorbic acid to accelerate the healing process of the skin.
St. Botanica Pure Radiance Day Face Cream
Another best skin lightening and whitening cream are from St.Botanica. It is enriched with Vitamin A, C and E, hydrolyzed collagen, hyaluronic acid and shea butter to rejuvenate skin. These ingredients help to add youthful radiance, hydrate and moisturize the skin.
With consistent use, this face cream will also help to restore elasticity, ensuring long-lasting hydration. Speedy turnover and protect your skin from sun damage.
Olay White Radiance Tone Perfecting Hydrating Essence
Olay never fails to impress when it comes to its skincare products. Unlike regular skin brightening products, this essence penetrates deeply into the skin layers to give you sustainable change. It is formulated using Pearl Optics technology to boost glow and fairness naturally. It has an enticing fragrance and lightweight texture. This Olay skin brightening essence will reduce discolouration and dark spots on the skin, remove dark circles while thoroughly hydrating. It will also help in improving the appearance of skin and balance your skin tone.
O3+ Professional Whitening Cream
This is the best cream for face glow and works on almost all skin types. It claims to get rid of pigmentation and protect your skin against sun damage. O3 skin lightening cream also nourishes and keeps your skin moisturized. It is good for people who are in search of good day cream to use every day.
Plum E-luminance Deep Moisturizing Creme
Another best skin whitening cream is from Plum E-luminance That deeply moisturizes and gives 24-hour hydration. This skin brightening cream contains the goodness of 12 extracts like Kokum, Calendula, Chamomile, sunflower, rose, grape and sea buckthorn to reveal a radiant glow. Glycerin, jojoba oil, Vitamin E provides intense hydration to dry, normal and super dry skin. The best thing about Plum is their products are 100% vegan, cruelty-free and safe.
Bella Vita PapayaBlem Anti-Blemish & Pigmentation Face Gel Crème
This day to night face gel is suitable for all skin types. It is an anti-pigmentation and anti-blemish face gel containing saffron and papaya extracts, both skin brightening ingredients and soothing aloe vera gel. Together these ingredients moisture dry skin, repair damage and also keep skin bright, hydrated and blemish-free. Bella Vita gel helps to control excess sebum production and reduce the effects of sun damage.
Lakmé Absolute Perfect Radiance Skin Lightening Day Crème
This skin lightening day cream is formulated using essential vitamins and microcrystals that polish the skin from within to make it glow. The advanced fairness cream will protect you from sun protection and get rid of blemishes and dark spots. It claims to make your skin softer and smoother by controlling breakouts.
Garnier Light Complete
Garnier skin lightening cream is formulated using lemon extracts. It claims to get rid of dark spots, pigmentation and make your skin look visibly brighter. This cream will also provide protection against UV rays as it has an SPF of 19. It also includes Vitamin C to brighten your skin with regular use.
L'Oreal Paris Skin Perfect Anti-Imperfections + Whitening Cream
L'Oreal Paris cream is formulated to give a visible result within four weeks of use. It is formulated with unique Vitamin 3x formula combining B3, C, and E. All these vitamins are known to render healthy and blemish-free glowing skin. No wonder this is the best cream for face glow.
Pond's White Beauty Anti Spot Fairness Day Cream
Pond's skin whitening cream contains pro-vitamin B3, which is an anti-spot formula. It helps in reducing dark spots and gives you spotless glowing skin. Ponds White Beauty skin brightening cream will keep you protected from harmful UVA and UVB rays and provide long-lasting moisturization.
What To Consider Before Buying Skin Brightening Creams, Serums, And Gels
Skin Type: This is the most crucial buying factor before you buy any skincare product. Skin lightening creams function differently on different skin. It is important to make your purchase depending on your skin type to notice visible results.
Ingredients: make sure to check the ingredients label carefully before you buy any skin lightening product. Organic and natural ingredients like neem, aloe vera, tulsi are suitable for all skin. However, stay away from artificial chemicals and additives. You must also go and visit your dermatologist before buying any product containing chemicals.
Side Effects: all branded skincare products are mostly tested however they may still cause allergic reactions in some people. Remember to read reviews thoroughly before making a purchase.
Final Words:
Applying fairness and skin brightening cream alone will not provide effective results if not paired with healthy eating habits, good sleep and drinking enough water. Healthy and glowing skin depends on the commitment which takes time. These are some of the best skin lightening cream options available in the market.