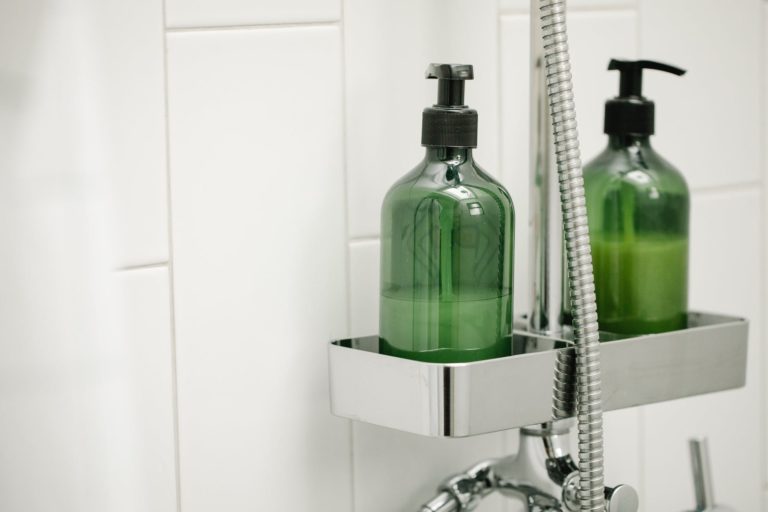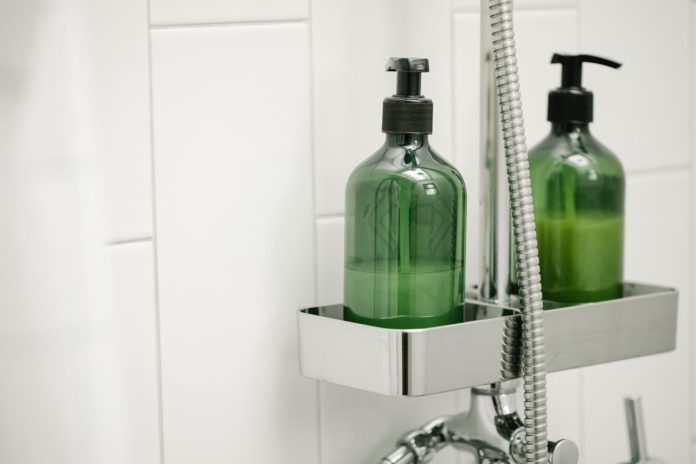 Are you in search of the best sulfate-free shampoo India? We have a list of some of the best options available in the market. Dirt, pollution, and other styling tools tend to damage our hair deeply, and to deal with all this torture; you need a shampoo that deep cleanses the scalp and hair without stripping off natural oils and moisture from the hair. If you have been using shampoos that contain paraben and sulfate, then it's time to stop putting these harsh ingredients and repair your damaged hair.
Best Sulfate-Free Shampoos Available In India
WOW Skin Science Apple Cider Shampoo is formulated to repair stressed and weak hair. It dissolves buildup, removes dandruff, and retains moisture in your hair. The ingredients of this shampoo balance the pH level of your scalp and stimulate blood circulation, making your hair thicker and stronger. 
This sulfate-free shampoo is enriched with sweet almond oil, which helps nourish and smooth your hair and adds to the shine. Argan oil will make your hair hydrated and soft and prevent flyaways, split ends, and frizz.
Wow Skin Science ACV Shampoo will detoxify scalp and hair and also eliminate buildup caused by pollution, dust, dead scalp cells, and styling products. This is the best sulfate and paraben-free shampoo in India. 
Mamaearth Onion Shampoo
Another great shampoo formulated with natural ingredients from Mamaearth. This shampoo is formulated with plant keratin and onion extracts. Onion extracts help to stimulate hair follicles, boost blood circulation, and promote volume. Reduce hair fall and hair growth.
Plant keratin will straighten and smoothen your hair and add bounce and shine. This shampoo is enriched with Vitamin E that protects hair damage, and nourishes the scalp deeply. D-panthenol will soften and moisturize the hair and also prevent frizz.
Dabur Vatika Naturals Ayurvedic Shampoo
This ayurvedic brand shampoo is infused with ten botanical extracts targeting to repair damaged hair. Dabur Vatika is the best sulfate-free shampoo available in India. Yashtimadhu makes hair thicker and stronger while bhringraj prevents balding, hair thinning, and hair fall. Aloe vera will keep your hair moisturized and also prevent split ends. Henna helps in conditioning and protecting hair, and methi works by keeping dandruff and frizz out of the way. Amla is a great ingredient to fight oxidative stress and delay premature greying. Rosemary promotes thick hair growth, and almond reduces hair damage while Javakusum adds shine volume to hair.
Schwarzkopf Goodbye Yellow Neutralizing Shampoo
Another effective and sulfate-free shampoo in India is from Schwarzkopf that is created by professional haircare. Schwarzkopf shampoo contains a unique combination of pigments extracted from blue and purple dyes.
This shampoo will help in reviving the original hair shine and shades of silver, blonde and grey hair. The shampoo formula has a pH level of 4.5 to ensure effective results in under 10 minutes.
Birra seed oil is rich in amino acids, antioxidants, and fatty acids that help to nourish and moisturize hair without stripping off the nutrients. Hydrogenated castor oil helps to promote hair growth, thickness, stimulates follicles, and also adds hair volume. This shampoo will help in deeply conditioning your scalp and hair and prevent flyaways and split ends.
The Moms Co Natural Protein Shampoo
Moms Co. sulfate-free shampoo in India is infused with coconut-based cleaners, silk proteins, and wheat. Hydrolyzed silk protein locks in hair moisture, add shine, and prevent breakage making your hair look silky smooth. Hydrolyzed wheat protein will nourish your scalp and hair and enhance bounce and hair volume.
The Moms Co shampoo contains beetroot extracts that help to promote blood circulation on the scalp and makes the hair thicker, and also prevent hair fall. It cleanses excess dirt, oil, grime, excess buildup, and dandruff. Vitamin B5 pr Panthenol helps to improve overall hair health.
Sesa Ayurvedic Strong Roots Hair Strengthening Shampoo + Conditioner
Sesa Ayurvedic Shampoo is enriched with 26 different herbs that help in restoring hair health. It contains bhringraj, which helps to treat dry scalp, dandruff, and also premature greying. Mandukaparni stimulates hair follicles and scalp, which also prevents other scalp conditions like eczema, flakiness, and erysipelas. Sudha Dhatura will prevent your hair from oxidative stress and also free radical damage.
Neem helps in repairing damaged hair and also improves scalp condition. This ayurvedic shampoo formula will help in cleansing the hair without stripping off natural moisture. Also, this shampoo will help in preventing the buildup and promote healthy hair growth.
Botanica Biotin & Collagen Volumizing Shampoo
Are you struggling with hair thinning? Then you need to try this best sulfate and paraben-free shampoo in India. This volumizing shampoo is formulated using natural oils and plant-based ingredients that cleanse the hair gently.
Biotin will help in reversing hair fall, regenerating hair cells, and preventing hair from thinning. Collagen, on the other hand, will delay premature greying and reduce split ends and brittleness. Oat extracts will hydrate, soothe and revitalize your hair.
Jojoba oils and lavender with aromatherapy will promote hair growth and also nourish your strands. Sunflower seeds will make the hair grow faster, soothing inflammation. Avocado prevents moisture loss and soothes silky smooth hair. All in all, this is a great shampoo for your hair without worrying about sulfate damage.
Biotique Advanced Ayurveda Green Apple Fresh Daily Purifying Shampoo & Conditioner
Biotique is a popular brand when it comes to herbal beauty products. This sulfate-free shampoo from the boutique is infused with green apple juice that helps to balance the pH level of the scalp, nourish hair and control excess sebum production. It also contains mandukaparni that helps to treat scalp infections, damaged hair, and wounds. Shikakai pulp boosts softness and shine, fights dandruff, and makes your hair stronger and thicker.
Ghrit Kumari helps to ease itchy scalp, condition and hydrate hair. Badam oil treats damaged hair and keeps a check on frizz. Coconut oil helps to soothe inflammation, prevent hair loss, stimulate hair growth, and fight scalp infections. Centella and sea algae help to detoxify and purify your hair and scalp. This shampoo will keep your hair refreshed and make them shiny.
mCaffeine Naked & Raw Coffee Shampoo
mCaffeine shampoo is enriched with the goodness of coffee beans to give you stronger and thicker hair. Coffee extracts stimulate scalp and hair follicles, promoting blood circulation. This sulfate-free shampoo of India will make sure your hair is strengthened from the roots and has less hair fall. Proteins will nourish your hair and reverse any damage, while argan oil will deeply nourish and make them shiny & soft.
WishCare Fermented Rice Water Shampoo
WishCare sulfate free shampoo infused with Fermented Rice Water is loaded with natural minerals and vitamins that help to repair weak and damaged hair. Fermented rice water moisturizes deeply and also protects hair from any damage to heat and color.
Soy protein helps to revitalize hair and restore lost nutrients, while Vitamin E will boost your hair elasticity. Almond and Coconut oil helps to promote healthy hair growth. This shampoo helps to control hair fall and provides bounce and volume, making them appear fuller.
Luxura Sciences Argan Oil Shampoo
Another best sulfate-free shampoo in India is from Luxura, which has nourishing and restoring properties. It is enriched with argan oil which keeps the scalp and hair moisturized, prevents split ends, controls frizz, and strengthens weak hair.
Hyaluronic acid in the shampoo acts as a natural humectant that draws moisture from the environment and maintains long-lasting hydration. Polygonum multiflorum root extracts will treat your hair loss and baldness and soothe scalp infections.
Hydrolyzed rice extract will improve hair texture and condition while Ginger root extracts work to get rid of dead skin cells and dandruff. Vitamin E will make your hair thicker and stronger, while the shampoo enhances elasticity and restores softness and natural shine.
Pilgrim Sulfate-Free Shampoo
Pilgrim shampoo is enriched with camellia, argan oil, and white lotus that nourish damaged hair. Argan oil contains anti-fungal properties to treat flaky and dry scalp and get rid of dandruff. Camellia protects the hair from pollutants and environmental factors and thereby reduces hair fall.
White lotus helps to provide nourishments to control hair frizz, destress the locks and mitigate damage caused by chemicals. This shampoo minimizes split ends and improves hair elasticity.
TRESemme Sulfate-Free Pro Protect Shampoo
Tresemme sulfate-free shampoo is gentle and works for chemically, and heat-styles treated hair. It offers vibrancy without making your hair color dull. This shampoo is enriched with Moroccan argan oil and keeps your hair nourished from roots to tips. Tresemme shampoo fights dandruff, soothes the inflamed scalp, reverence hair damage, and tames frizz.
Luxura Sciences Onion Shampoo
This shampoo is clinically known to give stringer hair, reduce hair fall, hair thinning, breakage, and baldness. Onions are loaded with keratin and protein to support healthy hair growth.
Hibiscus nourishes, moisturizes, and cleanses your hair, and tones down the scalp. Olive extracts will protect your hair from UV damage and smother the strands. Argan oil will bring back the shine, and Omega 3 fatty acids will prevent hair damage.
Wow Skin Science Green Tea & Tea Tree Anti-Dandruff Shampoo
Wow is a dermatologically tested shampoo formulated for treating dandruff-prone hair. It contains green tea that keeps the hair nourished, scalp healthy. Reduce hair fall and add luster.
Tea Tree oil will protect your hair from free radical damage and help to promote blood circulation. Rosebay will cleanse the hair, eliminate dandruff and toxins and also soothe the inflamed scalp. Shea butter will moisturize your hair, while sweet almond oil will tame the frizz and also help in preventing hair damage.
Benefits Of Using A Sulfate-Free Shampoo
Doesn't strip off natural oils- sulphates are added into the products to create a rich lather which strips off natural oils from hair while cleaning dirt and buildup. On the other hand, a sulphate-free shampoo will mildly clean all the dirt from your scalp and hair and also balance natural oils to give a healthy shine.
Prevents colour fading- sulphates are the enemy of hair colour. They not only dry out your hair strands but also make hair colour look dull and faded. Your hair will become l lustre less with the use of sulphate free shampoo. Using the best sulphate free shampoo will preserve your hair colour for a longer time.
Maintains Hair health- lack of sulphate in shampoo means that your hair will not be damaged by harsh chemicals. This will ensure your hair maintains its strength and health.
Good for Sensitive Scalp- people who have sensitive scalp usually choose a sulphate-free shampoo, and they clean the scalp gently without causing further irritation.
Hydrates your curls- sulphates make your hair look dry and dull and strip off moisture completely. If using sulphate-free shampoo is the best option to maintain your curls in shape.
What To Consider When Buying A Sulfate-Free Shampoo?
Here are a few things you should remember when buying a shampoo to keep your hair and scalp clean and healthy.
There are many harsh ingredients found in shampoo which can cause allergic reactions, irritation or damage to the scalp and hair. You must avoid ingredients like alcohol, parabens, phthalates in your shampoo. If you have a sensitive scalp, stay away from peppermint & witch hazel oil as they can initiate inflammation.
Most products mention what hair type they are best suited for. You must choose a sulfate-free shampoo that is suitable for your hair condition, type, and requirement. A shampoo that is not right for your type will not be effective. If you have color-treated hair, avoid buying shampoo with any ingredients that can fade off the color. Remember to check the label for a color-safe tag. For oily scalp, avoid using shampoos with essential oils as they can weigh down your hair and make them look greasy.
Look For Moisturizing Formulas
Buy shampoos that have moisturizing properties like aloe vera, milk protein, argan oil, coconut milk, tea tree oil, jojoba oil, shea butter, and keratin. These shampoo ingredients keep your hair smooth, frizz-free, and hydrated.
Sulfates are harsh cleansers that strip off the natural moisture from your hair along with other impurities leaving your hair brittle and dull. Sulfate-free shampoo in India is gentle on the scalp & hair. These are great for people with dermatitis, eczema, and rosacea. So which shampoo are you going to buy next?