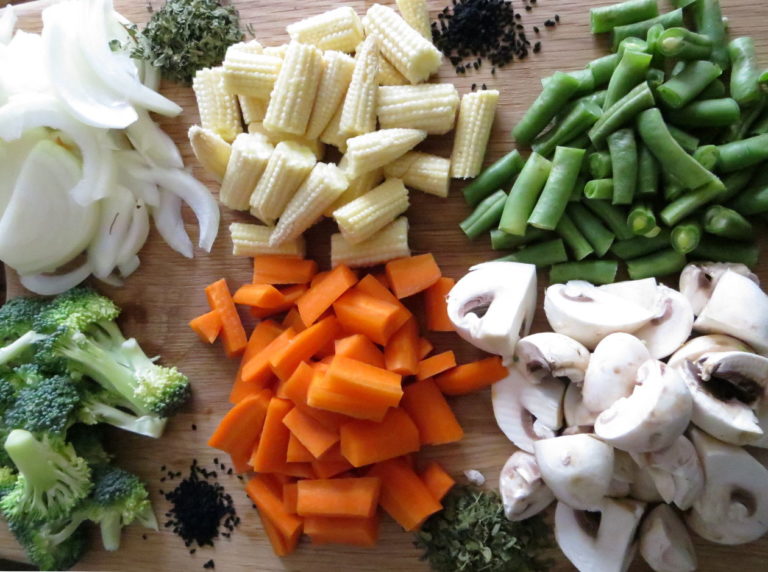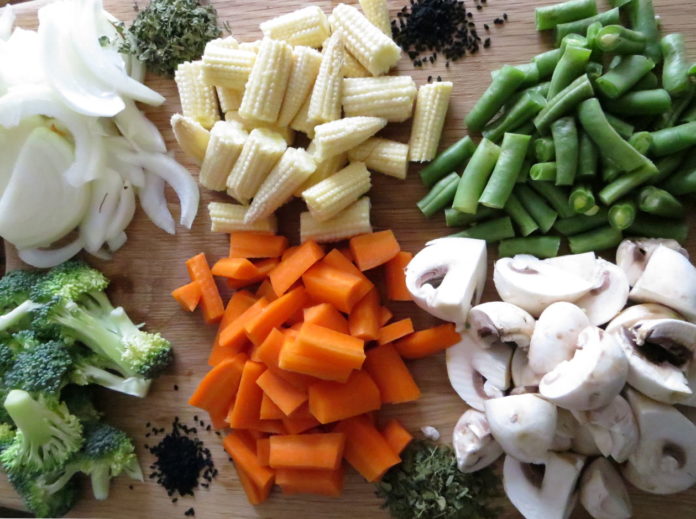 Looking for healthy and delicious vegetarian dinner recipes that you can make at your home? Hey, you are right place. We have created two super easy and quick vegetarian recipes that you can make easily at home. There are numerous health benefits of Vegetarian dishes and is nature-friendly also. Making delicious and mouth-watering vegetarian recipes is now no more a complicated task to do. With us learn the two Easy and Quick Vegetarian Dinner Recipes that you can make easily at home and are healthy too.
Kale and Butternut Squash Torte – Vegetarian Dinner Recipe
Let's dive into this delicious and healthy vegetarian fare. This is a super delectable recipe like a layered lasagna with a powerful flavor of spices, veggies, and nutty cheese. This is a healthy dinner dish that is also filling and makes everyone's tummy happy. You can also prepare this recipe as a casserole-style dish in a baking dish and serve it scoping the portions in the plates.
Ingredients Need For Kale and Butternut Squash Torte Recipe:
One tablespoon of extra virgin olive oil
One Half Butternut Squash (small 1 pound size)
One medium size of Red Onion
One small bunch of kale
Kosher salt
Pinches of grounded Pepper
One medium size of Yukon gold potato (6 ounces)
Six ounces of Provolone Cheese (thinly sliced)
One red color plum Tomato
One-fourth cup of grated Parmesan cheese (1 ounce)
Bread to serve (crusty is recommended)
Instructions to Make Kale and Butternut Squash Torte:
Take a 9 inches springform pan and spread the oil all over inside it. Heat the oven at 425°F. In the bottom of the pan, arrange the butternut squash, making concentric round in the bottom. Put half the onion on the top of it, separating from the rings. Next, top it with half of the kale bunch, drizzle with half of the extra virgin olive oil, and season it with one-fourth teaspoon of salt. Now, top it with potatoes and half of the grated provolone cheese.
Now again, top it with a remaining bunch of kale, drizzle the remaining olive oil on top and season with one-fourth teaspoon of salt and grounded pepper. On the top, put the remaining chopped onion, tomatoes, and grated provolone cheese. In last, arrange the remaining of butternut squash and sprinkle the grated Parmesan cheese.
Cover the pan with foil, place it on a baking sheet, and bake for about 20 minutes. Safely take out the baking sheet, carefully uncovered the pan, and now again put the pan back in the oven and bake till tender, top of the vegetables begin to golden brown I color, for about 8-10 minutes more.
Broccoli and Cheddar Crepes – Vegetarian Dinner Recipe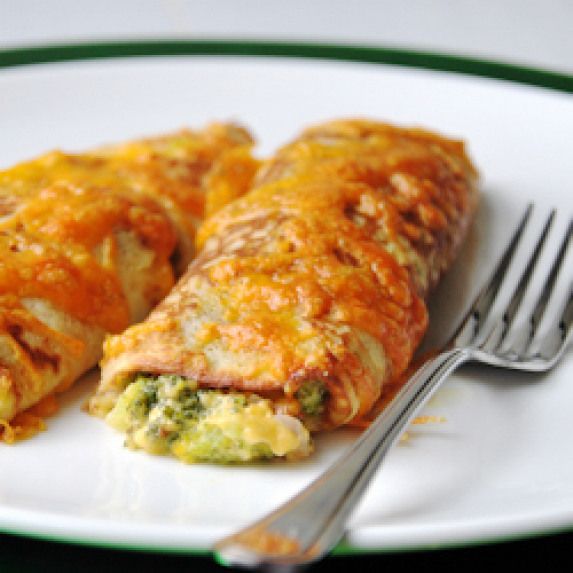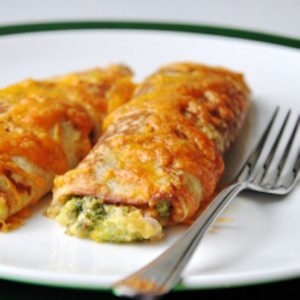 This is another super delicious and easy dinner recipe that you enjoy with your friends and family. Broccoli and Cheddar Crepe is a quick recipe that can be cook in 15 minutes, so let's try your hands on these super delicious stuffed Broccoli and Cheddar cheese crepes. For making it more full-filling, serve these stuffed broccoli cheesy crêpes with a mixed green salad.
Ingredients Need to Make Broccoli and Cheddar Crepes:
Three Eggs (large)
One Cup of all-purpose flour
Three Cup of Skimmed Milk (2%)
Four Tablespoon of Butter
A three-fourth teaspoon of salt
One-fourth teaspoon coarsely grounded Black Pepper
One small size Red Onion
Two tablespoons of Cornstarch
Frozen and Chopped Broccoli (two packages)
Shredded and Sharp Cheddar cheese slices (one whole package)
One-fourth cup of Fresh Parsley
Instructions to Make Stuffed Broccoli and Cheddar Crepes:
Take a blender and combine the ingredients such as three large eggs, one cup of all-purpose flour, two tbsp of butter, one and a half cup of skimmed milk, and half tsp salt. Cover the blender and blend it until it becomes the smooth batter, occasionally scrape the downsides of the blender. Transfer the smooth batter into a medium-size bowl. Cover the bowl and put it in the refrigerator for at least 1 hour or overnight so that flour can absorb all the liquid.
Take a10-inch nonstick skillet and lightly brush it with melted butter and heat it on medium heat for one minute. Gently and thoroughly mix batter and blend it well. Pour the scant amount, one-fourth cup of the prepared batter into a greased skillet; coat the bottom completely with batter by tilting the pan. Cook crêpe until the top gets dry and underside become lightly brown in color, for about two minutes.
Using a spatula, lose the edges of crêpe and turn over. Further, cook the crepe for 30 seconds to 1 minute or until the second side becomes brown. Transfer the crêpe onto butter paper. Repeat the same process for preparing crepe from the remaining batter, brush the pan lightly with melted butter before cooking crêpe and arrange the crêpes one upon one by layering with butter paper. You should make at least 12 crêpes.
Meanwhile, take a 12-inch nonstick skillet, put the remaining butter into the pan, and heat it on medium until it becomes hot (preheat for the oven on 400 degrees F). Add chopped onions to heated oil and cook until tender and golden brown, for about 6-8 minutes. Take a cup and stir cornstarch in the remaining one and a half cup of milk together. In onion, skillet adds all the ingredients, milk mixture, broccoli, one-fourth tsp of salt, and one-fourth tsp of roughly grounded pepper. Heat the mixture to give it a boil for about one minute. Turn off the heat, and remove the skillet from oven and the one and a half cup of long shredded Cheddar cheese.
Place crêpes on a plate; spread a generous amount of one-fourth cup of prepared broccoli mixture, only on a half part of each crêpe. Start rolling the crepes from the side with broccoli, seam crepes downside, and place in a shallow 2-quart baking dish (ceramic or glass). Sprinkle crepe rolls with a remaining half cup of shredded Cheddar.
Bake for about 15 minutes or until the Cheddar gets melts. Serve the crepes and sprinkle it with parsley leaves.
We hope these two Super Delectable, Mouth Watering and Healthy Vegetarian Recipes help you in kitchen and quickly cook a healthy meal for friends and family.
Check out this super delicious and easy Five-Cheese Ziti Al Forno Recipe
Sources: Womansday.com