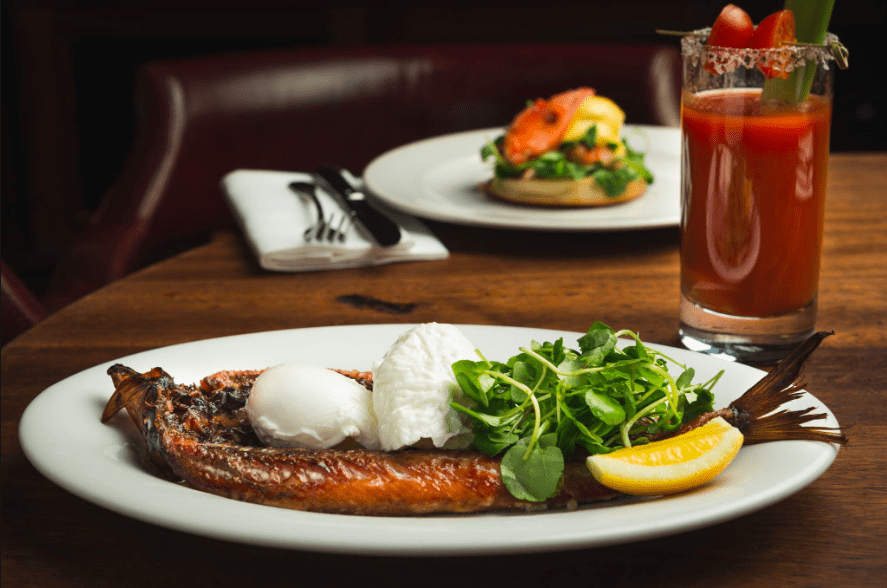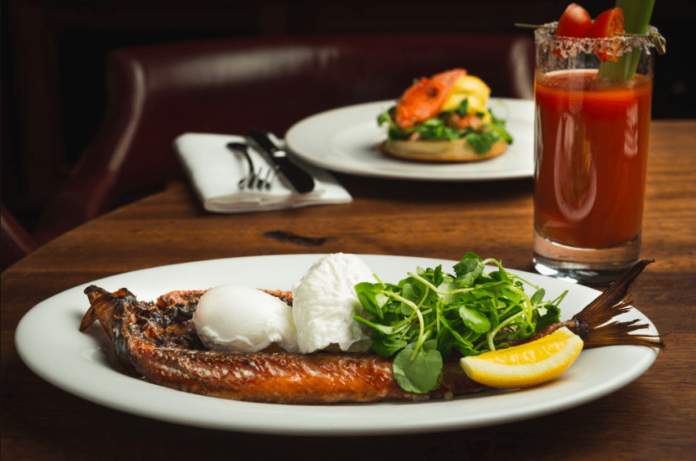 Your health should be your priority. It is well said by someone,  eat your breakfast like an owner, lunch like an employee and diner like a worker. Don't you feel that you should eat healthy breakfast dishes instead of starting your day with a fried and oily meal? In your everyday routine cooking, early morning breakfast is a very hectic task, but you should not settle for anything unhealthy. What if you have some easy to cook, healthy breakfast dishes? Here are some mind-blowing dishes for veg. healthy breakfast, as well as non-veg. healthy breakfast dishes you would prefer.
Tomato toast with tasty Macadamia (Ricotta)
Here is an amazing vegan bread sandwich, classic summer dish for your morning breakfast. Instead of using mayo, use a mixture of nuts, miso paste, garlic, and nutritional yeast to create a white spread on whole-grain bread. Then make a layer of sliced, ripped tomatoes. Also, you can add yellow and red heirlooms. Put a cherry on the cake by adding shiso or basil, fresh powdered black pepper, and kosher salt. Isn't this a perfect non-veg. healthy breakfast dish?
Egg Avocado toast
Sometimes eating something simple is just better. Put a layer of smashed avocado on lightly toasted whole-wheat bread. Sprinkle salt and pepper on top of it. Cook omelet for yourself and layer it on top of avocado paste to make an all-round protein breakfast. It is another non-veg. healthy breakfast dish.
Chia seed, nut butter, and banana toast
Mixing all of these in one toast sounds a little weird, but its taste is fantastic as well as it is healthy. Create a paste of nut butter and banana and layer it on the toasted whole wheat bread. Sprinkle chia seeds with salt and pepper to give it a fantastic taste. It is perfect veg. healthy breakfast dish to have a happy morning.
Cheese and ham quinoa cups
Here is a healthy way to enjoy quinoa cups. Make mini quinoa cups for your morning's breakfast. These are mini muffins with veggies like spinach and zucchini. Also, you can add cheese to make it yummier. Isn't this a fantastic veg. healthy breakfast dish?
chia and quinoa porridge
Cooking quinoa in almond milk and adding healthy spices to it like cinnamon, turmeric or cardamom will give it a fantastic taste and will be a perfect substitute hot breakfast cereal. Also, it is high in protein, which will be like getting a bonus with your salary.
Bread zucchini oatmeal
How about turning your quick bread into an oatmeal breakfast? Start your day with eating veggies. Add chia seeds and shredded zucchini into the heated oatmeal pumps, which will also add up to the nutritional value of your dish and will make it a healthy breakfast dish. Also, you can sprinkle some toasted walnuts to add crunch to your meal.
Berry breakfast parfait
What do you think about yogurt and classic fruit parfait? The best thing about it is that you can make its topping as you like. Choose your seasonal fruits to make its topping. Just remember that the topping should not be too unhealthy. You can choose anything from healthy items.
Yogurt, pumpkin and granola parfait
You will fall in love with this breakfast. Make a layer of rich pumpkin cashew pie cream with Greek plain yogurt and few granolas. Finally, shower some cinnamon on it for a yummy taste.
Quinoa fruit salad
Cut your favorite fruits and make a salad out of it. Add quinoa to it and mix it well until it is evenly distributed. Then add sweet-tart honey and lime to it and mix it well until it is coated well. Also, you can add toss and basil to it for a good taste. This makes it one of the healthy breakfast dishes.
Almond blueberry overnight oats
This breakfast is perfect for a busy-bee. Mix blueberries, vanilla, maple syrup, chia seeds, almond milk, and oats in a properly sealed container and let it be in the fridge overnight and In the morning, top it with sliced banana and almonds, here you go! Your breakfast is ready. Also, if you are in a warm mood to eat something warm, you can microwave it for 1-2 minutes before eating.
These are some of the veg. healthy breakfast and non-veg. healthy breakfast dishes that no one would like to miss. So start preparing them now.