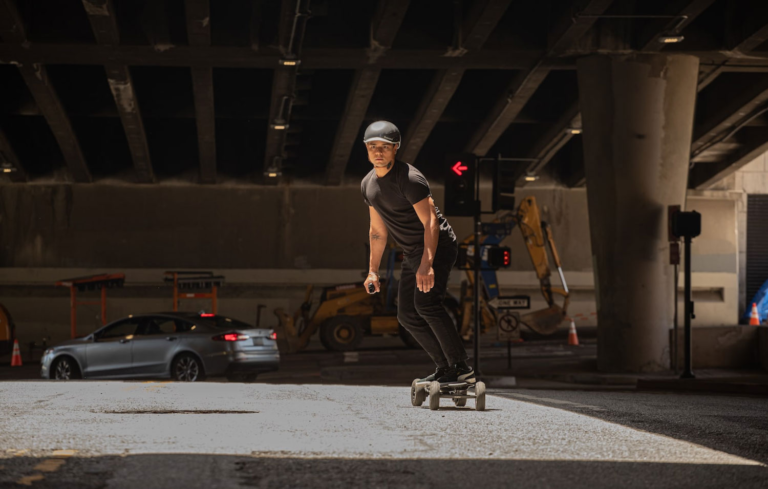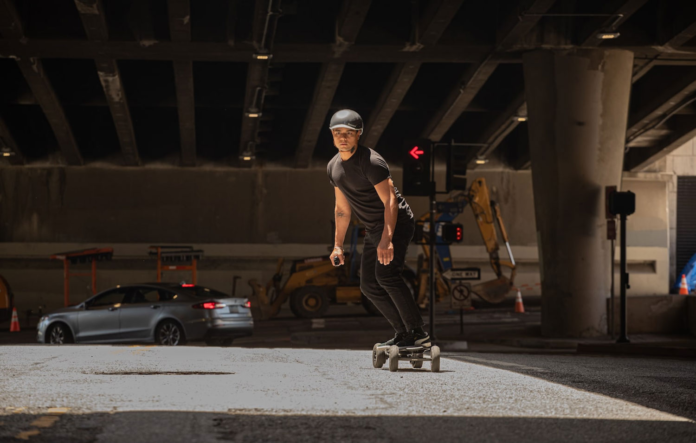 Best Electric Skateboard Helmet – Skateboards come in various shapes and varieties. Some are better suited for parks than streets, while others have motors built into the deck and are therefore more commonly referred to as electric skateboards. These boards push with less effort and have remarkable speed.
Due to the increased speed, riding an electric skateboard necessitates additional caution. Therefore, it is best to safeguard yourself with the best electric skateboard helmet. Let's concentrate on the following features.
Full face or half shell? Unlike children, adult skateboarding helmets let us choose between a full-face and a half-shell design.
For leisurely commutes, a half-shell helmet is comfortable and offers better airflow for the rider's head.
Certifications: The best electric skateboard helmets should adhere to several safety standards.
The CPSC and ASTM recognize children's skateboards. These also hold true for adult skateboard helmets, but with the addition of AS/NZS, CSA, EN, and Snell certifications. Although these certifications are not required for all helmets, holding them demonstrates the rider's confidence.
Ventilation: Even though electric skateboards demand less physical activity, everyone gets sweaty at the end of every ride.
In light of this, ventilation in helmets continues to be important. Additionally, since different helmet models have different vent holes, it's advisable to pick a helmet that will keep you safe even when riding in the summer.
Buying a helmet might be difficult, especially if you can fit into virtually the entire helmet display.
Not to worry. In the section of this post that contains the buying recommendations, we'll talk more about these factors. Let's now examine your options for the best electric skateboard helmets.
Read More- Best Aggressive Inline Pads For Skaters
Triple Eight Dual Certified Helmet ( the best helmet for Electric Skateboard):-
The protective foam is the first feature of the Triple Eight Dual Certified Helmet I adore. It has an EPS layer inside that is strong enough to withstand any blows and lessen the force coming from the outside against my skull.
To offer adequate protection against any injuries, this electric skateboard helmet is linked with a sturdy ABS outer shell.
This helmet includes two separate liners and protective foam to ensure a good fit for the rider. It comes with a thin liner already put inside and two more thick liners that need to be attached. These are advantageous in that they are detachable. That makes it simple for me to remove them for cleaning or replacement.
PROS:-
ABS exterior shell and sturdy EPS interior provide enough impact protection.
Liners that may be removed for easier cleaning and better fit
The helmet is CPSC, and ASTM certified, attesting to its dependability and quality.
One of the best eskate helmet options that Work in any severe outdoor sport, including skateboarding, cycling, and scooters.
CONS:-
A tightener ought to be located at the back of the helmet.
OutdoorMaster Helmet for Skateboarding and Cycling:-
Yet another one of the best helmets for Electric Skateboard is the Outdoor Master helmet. There are 12 air vents in this electric longboard helmet, allowing air to flow through from all directions. I adore the positioning of these holes by the company. Thus, the helmet never becomes excessively hot or wet when riding.
The inner layers of this helmet also aid in keeping the head dry when riding. It comes with original linings that are easily washable and measure 0.24 inches.
Notably, the helmet has 0.16″ linings that I may use in place of or in addition to the original layers for more comfort. Such a supplemental item is practical, in my opinion, for regular use.
Like most bicycle helmets, this helmet has a layer of reinforced ABS on the outside. What I like about it is that it securely secures the inside pieces of the helmet, keeping them from deteriorating. It is, therefore, both a protective and durable feature.
Additionally, this helmet guarantees the finest fit for me. First, the brace includes a dial system with an adjustable fit at the rear that can be turned to adjust it.
Second, it has a chin strap that can be adjusted to tighten or loosen the helmet around the jaw. In addition to enabling me to attain the ideal tightness, this 2-way adjustment option also increases comfort.
PROS:-
12 air vents for maximum air circulation, even during humid weather
Comes with two removable linings for added comfort and easy maintenance
Best eskate helmet that is sturdy and reliable ABS exterior shell
Features 2-way adjustments from the brace and chin straps
CONS:-
arrived with no package and in plastic
Read More- Three Sports That Are Superb For Your Overall Fitness
Adult JBM Skateboard Helmet's Review:-
The JBM Helmet for Adults is an example of a helmet whose exterior is made of more than one material. The shell of this E skateboard helmet is just as sturdy as that of other names. But what sets it apart is that PVC and PC are the main materials used in the exterior layer. These parts are strong and effective at protecting my head, just like ABS.
Its EPS foam lining is the next layer that aids in holding my head in place. This layer reduces the power outside forces exert on the helmet. Before the rider is wounded, this feature lessens or completely removes the impact. Its thick foam fits my skull snugly and preserves the interiors, and inner shell, making it another reason why I enjoy it.
This helmet fits anyone, which is why I like it. It could appear to be larger than typical ones in size. But its adjustability feature is what makes it functional for all riders.
Though it might not be the best helmet for Electric Skateboard, in reality, this helmet has universal straps that may be adjusted to fit the rider's head size. Additionally, these straps increase comfort for me because they don't itch.
PROS:-
Unique ABS plastic and EPS foam external shell that lessens the head impact and preserves the inside in good condition.
Works for any outdoor sport and has comfortable straps that allow for gender adjustment.
What to Consider When Purchasing an Electric Skateboard Helmet?
As a skateboarder, you are constantly looking for the greatest gear. The same idea should hold true while looking for protective gear like helmets. Here are the factors to consider when choosing the best electric skateboard helmet.
Design:-
When approaching local bike shops, the general appearance of the helmet is the first important feature we notice. Look for the following characteristics:
Half-face or full-face helmets are still important in a few situations, even though I haven't listed a full-face skateboard helmet or motorcycle helmet on my list of items.
Full-face helmets, like the TSG helmet, provide a higher level of safety, especially when using an electric skateboard at high speeds. On the other side, half-face helmets have to be a minimal requirement when using a skateboard. Nobody should ride a skateboard without wearing a helmet.
Shape: Although there aren't many possibilities for this factor, choosing the one that best suits your preferences will increase the financial return. While some skate helmets are traditional, others have a jockey or historical shape.
Exteriors – Of course, you don't want to appear awkward or embarrassing for donning an odd-looking helmet. With that in mind, attempt to select a helmet whose outside appeals to you. You have the option of either a glossy or matte-finished shell.
Comfort:-
Even with your helmet, several variables might affect how comfortable you are when skating. This is how:
Padding – The helmet's linings are the first layer to come into contact with your head. These elements provide a comfortable interior for your head within the helmet and aid in perspiration absorption.
Most skateboard helmets come with thin spares and linings already put inside. And to make sure you're using a quality pair of linings, search for a premium liner that controls moisture. These pads should ideally be detachable to make cleaning and maintenance easier for the user.
Adjustable strap – This part may appear the same depending on the brand. But not everyone knows how much more comfortable a good set of straps can make the rider.
Price:-
As long as a helmet is worth its price, it seems to sense that many people appreciate a pricey one. However, budget restrictions are a constant and something that most skateboarders have experienced.
But remember that inexpensive helmets may not always provide the best protection. Skate helmet costs range from $30 to $60 on average. Helmets in this price range are generally suitable for your intended purpose.
Read More- Best Sports Bra For Comfortable Workout
Chin Detachable Full Face Skateboarding Helmet DOT Approved for ESK8:-
Regarded as an appropriate option for a full-face skateboarding helmet, This helmet is a tough and reliable option thanks to the high-strength ABS. The helmet's durability against wear and tear results from its high-quality manufacture. The helmet weighs very little. As a result, you can use it continuously without feeling fatigued. Helmets, unlike other types, never put any strain or pain on the skaters' heads or necks.
You can wear the helmet in full-face or half-face modes. Because users can quickly and easily transition between these two states, the helmet becomes a great option for all weather.
CONCLUSION:-
When you own an electric skateboard and use it frequently, you will unavoidably need to get a helmet. But if I wear a helmet, I will look stupid and uncool. Nowadays, the situation is reversed; riders without helmets appear like a complete moron. They don't realize how hazardous this may be, after all. You'll frequently go faster than 10 km per hour.
Read More- Watch Sports Events for free with Crack stream com
FREQUENTLY ASKED QUESTIONS:-
Q:-How are skaters categorized?
A:-Skate tricks also have progression levels if skaters are divided into beginners, intermediate, and professionals.
Q:-What should be kept in mind during skating?
A:-Technique and preference should work together in skateboarding. Giving up could either reduce riding quality or comfort.
QWhat does riding a skateboard feel like for you?
A:-Skateboarding is filled with many emotions. Most importantly, you feel liberated. Nothing compares to that fraction of a second when your entire attention is on performing a skateboarding trick.
Read More – Best Gym And Sports Bags For Men-2022