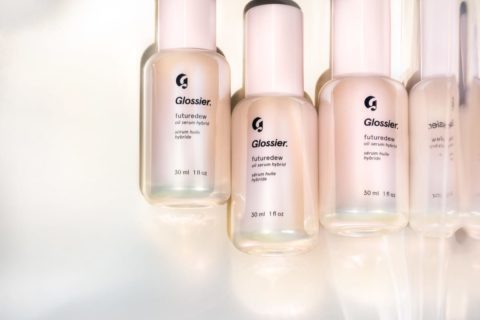 The post is based on the new launch by Glossier Skincare Serum that make your skin radiant from inside.
A piece of great news for skincare lovers. Glossier has launched a super active glow serum that will make your skin glowy within. If you are longing for such a product that works powerfully on the skin naturally without a need to consume like kale, carrots, and fish, Glossier is the product all you need.
Futuredew is the latest innovative product of American brand, Glossier, which is an oil-based serum. It is a blend of nourishing oils like grape seed oil, jojoba oil, rosehip, evening primrose, and evodia extract. It also consists of sugarcane squalane for moisturizing the skin and light-reflecting minerals for glossy.
"We get a lot of half-joking Instagram requests like, 'How do I get the skin that's inside that ad campaign?' or 'How do I bottle up that Glossier glow?' And so that was a lot of the inspiration behind why we went after and created this featured product," said Kathy Pazakis, VP at Glossier, in an interview on launch of the product.
The serum is designed to be applied after all the steps of the skincare regime. It can be used after sunscreen and before makeup. In clinical testing on 31 women, it is observed that 100% of women saw radiance with the first application of the product.  After the regular use for some weeks, users noticed 100% natural radiance in the skin before applying the product. Serum help improving the skin texture and keeps it moisturize the whole day.
Glossier describe its product as "a shortcut to the skin you want – more hydrated, glowing, cared-for – in one long-wearing product."
You can use Glossier serum in any face condition, it is helpful in removing pigmentation, scars and dark spots and make your skin look radiant from inside.