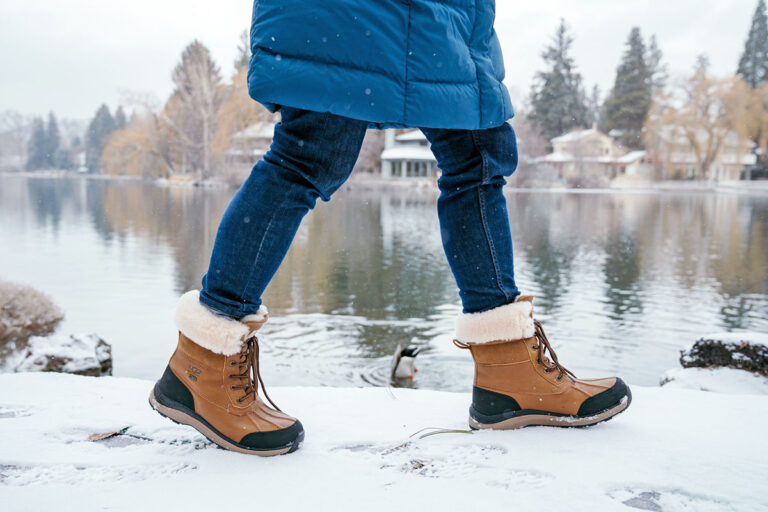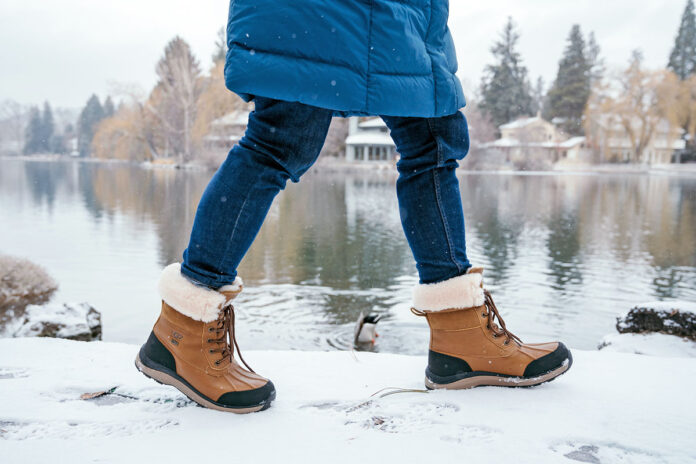 Winter is an amazing time of the year with all the holidays and whatnot. It is also one of the perfect times to build your winter wardrobe, especially for winter shoes. Similar to the variety of dresses, shoes have also been always loved by women. There are hundreds of women's shoes in the market across all seasons. But when talking of winter boots for women, many people might only know about snow boots as an option. Though this is true, in recent years, manufacturers have come up with a variety of winter shoes for women and have also made sure that many new shoes produced in the market are all-season friendly. Meaning, these shoes are perfect for summer, rain, and winter as well, as long as the temperature is not too cold. In this article, we shall look into some of these shoes that we think are a wonderful choice for women this winter.
Our Recommendations For Winter Shoes For Women
Below are some of our recommendations for boots this winter. Make sure you choose a reliable vendor while picking your shoe. If you are selecting a boot from the below list, rest assured you won't be disappointed with your choice.
Snow Boots
Snow boots are common during winter. They are usually made out of material that is thick and sturdy, hence will make sure to protect your feet from extreme cold at all times. Thus, snow boots are best for highly snowy and colder regions. Snow boots come in various ranges of warmth providing capabilities. Make sure you pick the one that matches the temperature of your location. You neither want too much warmth nor too little warmth. You can select a perfect pair of women's snow boots from Dream Pairs that offers a wide range of snow boots such as insulated warm boots, waterproof snow boots and more.
Knee High Boots
Knee-high boots are famous year-round. They are an all-season shoe and look fashionable, making them a wardrobe staple. Because these boots ride up to the knee, they cover most of your leg, making them warm, and hence are a good choice for winter. In addition, knee-high boots look good with a number of winter outfits available in the market.
Ankle Boots
Ankle boots offer a unique look to the female footwear industry that is loved by many women. These boots stay right at the ankle and come in a variety of heel styles like pointed heels, chunky heels, and so on. Not just for winter, but these boots can be worn during summer and rainy seasons too, without any discomfort.
Tactical Military Winter Boots
One factor that makes the tactical boots stand out from the other boots on this list is their toughness. Because these boots are made for mountain-based adventures and for professions like military and firefighting, the makers of these shoes ensure that they are made out of tough and strong fabrics and materials to withstand almost any wildlife challenge. Other than that, these boots offer similar winter warmth as compared to snow boots. Thus if you have mountain-related adventures, trekking, and hiking on your mind, tactical boots are a must-have this winter.
Everyday Sneakers
Everybody loves sneakers. Sneakers are a wardrobe staple for a particular reason. They are one of the few shoes that can be matched with most female outfits across all seasons ranging from casual to semi-formal. The only problem you might have with sneakers is that these shoes are not ideal for extremely colder climates as they are not as insulating as snow boots. But for manageable winter climates, sneakers are one of the best in the market. Hence if you don't own a sneaker, buy one already.
Over-The-Knee High Boots
Over-the-knee high boots are very similar to knee-high boots. The only difference is the height of the boots. The former goes a couple of inches above the knee whereas the latter stays just below the knee. Hence, the choice of matching outfits is also similar. Many vendors provide varieties in the over-the-knee high boots category ranging from heel style to textures, print patterns, and more.
Mid-Calf Boots
Lastly, we have the mid-calf boots. These boots stand in between knee-high boots and ankle boots in terms of length. Mid-calf boots in themselves are a broad category ranging from lace-up style to chunky heel style and so on. One of the most famous mid-calf boots is the cowboy boots that have been in the market for many years and are winter friendly. These boots are a class apart and look amazing when paired with jeans. Another famous winter-ready mid-calf boot is the fur mid-calf boot. Make sure you look at them while buying your winter boot.
Conclusion
In conclusion, with the recent fashion development in the female market, there are more than enough fashionable shoes for women during winter. In the coming years, we could only expect the options to increase. With that said, make sure you buy your shoe from a reputed seller so that it can last you for a really long time. Also, make sure you match them with the proper outfit to look eye-catching in the public.
METADATA
In recent years, the options for winter shoes for women is on the rise. Vendors have also started to make all-season shoes across various categories among women. But if you are someone who has a really hard time keeping up with new trends, read this article to gain enough knowledge on buying the right boot for this winter.