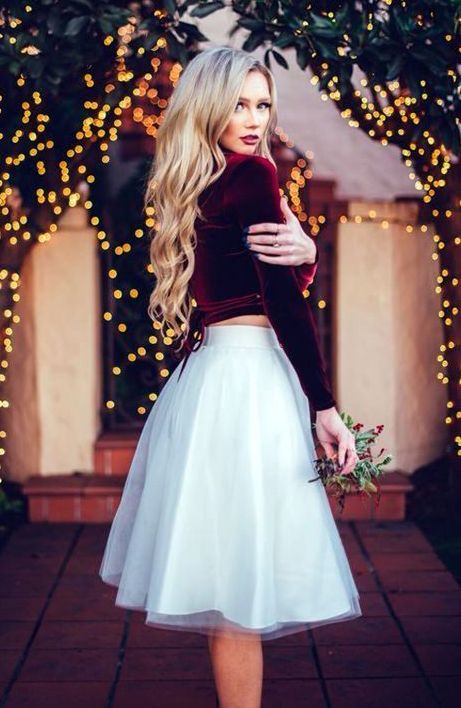 Oh! Is it too cold to go out in winters for a party, or are you confused about what will be the best winter party dress that could steal the limelight of the party? Here are some outfits you can choose from to look at your best.
The cocktail attire
A glittering metallic 70's chic with bell sleeves, brim, and a scaffold sandal will give you complete satisfaction of dance hall flare without giving you a feel of costume.
The pants dress
The fusion of formal pants and a party top with high block heels will make you look different and party-ready. Why not stay in your comfort and be cocktails ready.
Ruffled romance
When it comes to a party, why not think out of the box and wear something different like a neck to toe red dress, which will make you look more prestigious and will set as a best winter party dress.
Jumpsuit Nation
Only gowns are not for the party. If you know how to carry yourself, the best suited for you is the party jumpsuit.  You can add on party accessories to make yourself look more elegant.
The Winter Garden
The florals are not always for summers. You can opt for a black winter garden dress to go to a winter party. The pair of right black boots will perfectly go with the black floral dress.
Starry Night Dress
A lace midi dress with the shades of blue will be a fantastic winter party dress for you to wear. To give it a winter look, wear a shimmery inner inside the dress to make it the best winter party dress.
The Metallic Moment Dress
Why not try a full sleeve winter gown in a metallic colour with a set of metallic colour shoes which will give you a perfect look to steal the ball-light.
These are some of the dresses you can have a look at and decide what to wear for your party.