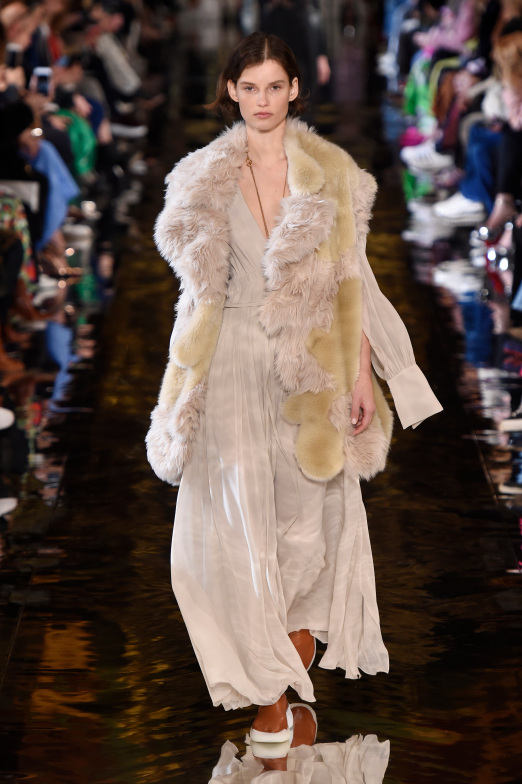 As per the sake of animal rights, from the past few months, most the big and popular brands are going towards adopting fur-free criteria in manufacturing. Along with this, supporting the cause, many Hollywood celebrities and even the Queen announced that they would not wear any cloth that a single fur of an animal.
Here is another brand who have come forward to support the cause by putting an end to manufacturing any animal fur related attires. These labels are the contemporary French Sister, namely, Maje, Sandro and Claudie, officially announces that they all are moving towards making their collection fur-free.
The Animals Right Organization, PETA, confirmed the news by releasing that Claudie Pierlot not going to use fur in their next collection beginning from Spring 2020.
According to the reports of WWD, Sandro has stopped using fur in their collection since 2018 Fall whereas Maje put a stop on using the inhuman act of snatching fur from animals from 2019 Fall. All these three sister labels are maintained by SMCP that also runs a menswear label called De Fursac. Further, the tags confirmed that they are going to ban the fur in their latter collection.
To confirm the news officially, Claudie Pierlot shared an image featuring three raccoons inside a tree and captioned it with"From now on, at Claudie, these families will never be separated. Claudie Pierlot is committed to stopping the production of fur within its collections starting in January 2020."
Mathilde Dorbessan, head at PETA on corporate relations, stated that "By giving up on fur, the SCMP group's labels have taken the right decision for the animals, the planet and consumers."
Hence this is a vast and inhuman step taken by the Claudie sister brands along with other brands to remove the animal fur from their entire collections