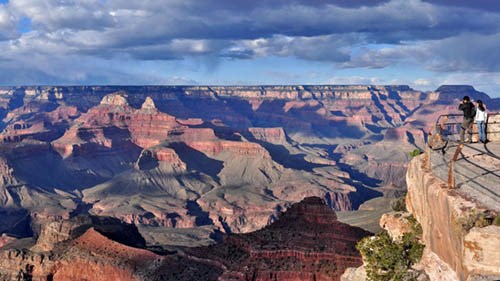 Is the USA in your travel bucket list?? Traveling is one of the best and relaxing feelings one can ever experience. There are so many things to do in the USA. Here we have mentioned the four things you should not miss out on the world.
Party all night in Nashville – Nashville, Tennessee, is a paradise for music lovers. The town is home to various clubs, bars, and studios. Honky Tonk is a well-known club in Nashville. Party at the club and enjoy club hopping is one of the things to do in USA. Experience the night filled with music you won't find anywhere else. You will find some of the best music, delicious cuisine and delicacies, and the best nightlife. 
Witness the northern lights in Alaska – Aurora Borealis or The Northern Lights happen 70 miles above the surface of the earth. Alaska is the only place you can witness this mesmerizing experience. September to March is the best time to visit this place. This should be one of the things to do in your USA Bucket list.
Enjoy sunset under the cherry blossom trees- To visit Washington DC should be on top of your bucket list if you are planning to visit the USA during spring. Washington is covered under the canopy of cherry blossom trees. You will be amazed to see the pink hue and hundreds and thousands of cherry blossom trees all over. Tidal basin is a must-visit place. Take your picnic basket and enjoy the sunset with your partner under the cherry blossom trees.
The Grand Canyon, Arizona – The Grand Canyon is one of the most remarkable landmarks. Spread over 277 miles, this gorgeous place is full of ridges, gorges, and rock formations. Hiking at the grand canyon is one of the things you should do when you visit the USA. Start hiking through the Bright Angel Trail, Hermit Trail, South Kaibab Trail, and Rim-to Rim Trail.