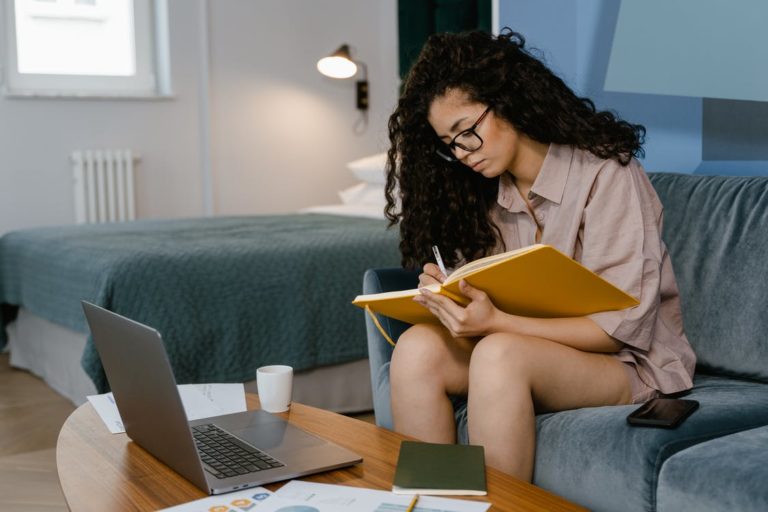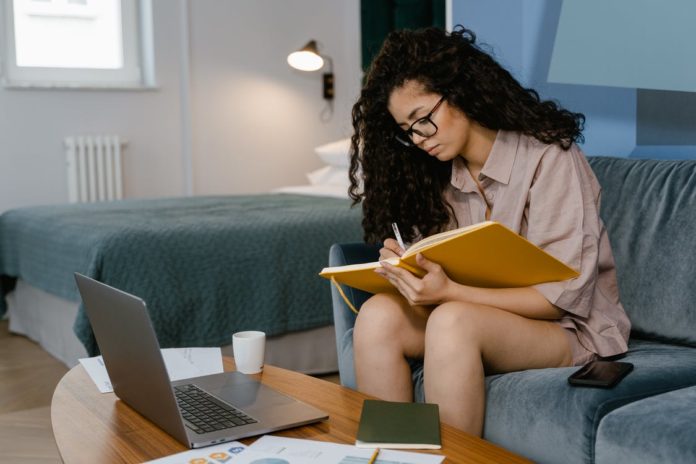 Bullet Journaling is a fun and easy way to get your life organized while showcasing your creativity on a piece of paper at the same time.
You will find tons of bullet journal ideas scattered over the internet that will help you find out what kind of collections should you include in your journal, but these ideas on the internet do not necessarily teach beginners to figure out how to set up their first bullet journal effectively. But worry not beginners these bullet journal ideas will help you settle and improve your journaling.
If you too are new to bullet journaling and do not know what to begin with then we have got some amazing bullet journaling ideas that will help you start your journaling. Also if you run short on time and do not want to give much time to journaling then these time-saving techniques will surely help you. Stay tuned.
How to get started with Bullet journaling
New to journaling? Well, worry not artists these simple tips and tricks will help you get started. Here are 5 amazing tips that will help you kick-start your journaling journey. Stay tuned
Using an existing planner
While most journalers will tell you that they love the creativity and versatility of entirely blank pages, what they miss here is the structure, functionality, and the time-saving aspect of a pre-designed planner. So if you are looking forward to starting journaling then you may consider turning your existing planner into a bullet journal first before you start penning your creativity on blank pages.
Make A Digital Bullet Journal
Some people will tell you how intimidating is the act of writing things down and how it is more effective than typing on a computer or a tablet but there a lot of benefits associated with creating a digital bullet journal on your tablet or smartphone. First of all, it saves you time, by letting you add pre-designed layouts, adjust each of them accordingly and erase mistakes with just a swipe. This is a great way for beginners as well as people with poor penmanship because it is less messy and can be super time-saving.
Easy Layouts
Once you start designing your layouts on your own, make sure that you keep in mind the complexity of the layouts you chose and the supplies needed to make them. For instance, if you are a beginner and want to check if bullet journaling works for you then you can get started with just a single fine liner pen. Neatly use this pen to create beautiful bullet journal layouts.
Practice Doodling
If you are very serious and want to learn how to create beautiful bullet journal layouts quickly then learning how to doodle can be of great use to you. Once you have mastered the art of doodling then nothing can stop you from excelling in bullet journaling. But this doesn't mean that a bullet journal with no doodles isn't effective, it depends upon the preference of the journaler, so if you think spending time on doodling isn't a good idea then you can skip this part.
Look for custom collections for your Journal
Custom collections are often ignored as most people seem too busy with tracking their months weeks and days while journaling. Customization is one of the best parts you will find about bullet journaling. And as a beginner, you should spend some of your time thinking about unique pages for your journal. You can even find a lot of printable planners online that you can get printed and used.
Some popular custom journal layout ideas
Gratitude log
Brain dump
Gardening
Brain Strom
Fertility tracker
Habit tracker
Movies to watch
Some popular Bullet Journals
New to journaling? Well, worry not artists these simple tips and tricks will help you get started. Here are 5 amazing tips that will help you kick-start your journaling journey. Stay tuned
Here are some key elements of a bullet journal that you must know
Key
The Key is the page in your bullet journal where you can write out what you'll be using inside your journal to codify your notes and to-do lists. This is exactly where the concept of bullet journals came from.
Index
The index page is the table that holds the contents of your journal. You can also use tabs to help locate different sections of your bullet journal.
Future log
The future log page has all the months of the years written on it so that you can mark important dates, like birthdays, due days, etc on it.
Monthly spread
A monthly spread is usually spread on two pages on which dates of every month are written. A monthly spread can be effectively used to list out important days of the month and even to do tasks.
Weekly spread
Your weekly wages are the main element of your bullet journal that you will be using on a daily basis. it gives you space to plan your week effectively. So if you want to use your bullet journal to the fullest then try to add more and more weekly spreads to it.
This will help you set daily tasks and achieve goals on a weekly basis.
Habit tracker
A habit tracker can be used to build better habits and maintain them regularly.
Bullet journaling is a great hobby that can help you organize your life in a creative manner. If you are a creative head who loves to play with ideas and elements then bullet journaling can be a suitable pastime hobby for you.
But you will have to be regular and consistent to enjoy this new hobby of yours.
We hope that you liked this article and we have successfully stuffed your brain with some unique and creative bullet journaling ideas. Stay tuned and we will tell you about what kind of notebooks are the best for bullet journaling in our upcoming article.
Do let us know how you liked the article on your way out.
Until then