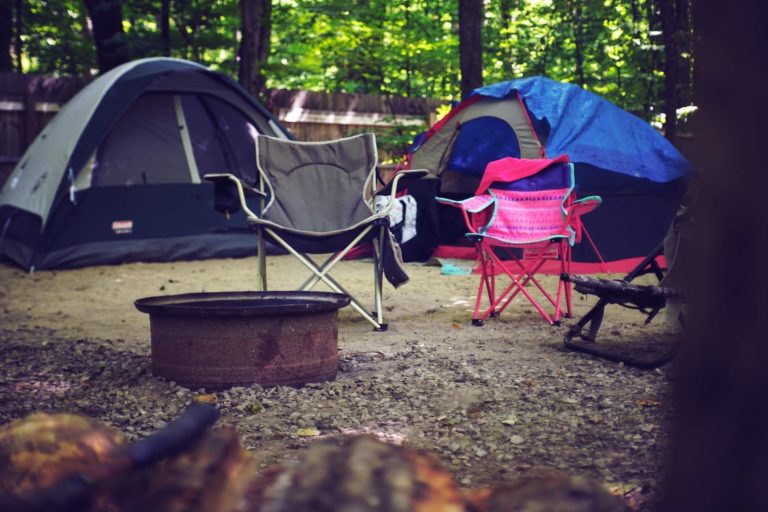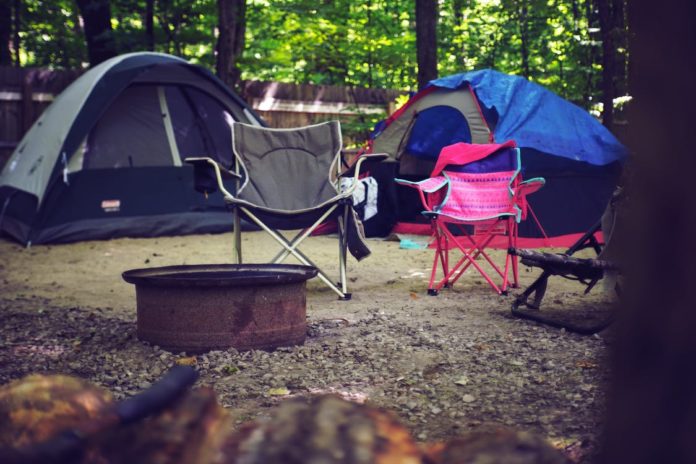 Camping is one of the best ways to unwind and get back into nature, but it also requires some preparation. Camping must-haves play an important role in determining your camp experience. If you too are planning to go on camping, then having these ten camping accessories would change your camping experience forever. These will make sure to make your camp experience essay and enjoy. This article will help you choose the best camping accessories that will provide you with a smooth camping experience. Stay tuned.
List Of Must-Have Camping Accessories
Camping Tent
One of the most important accessories you need to have while camping is a family tent. Having a good quality weatherproof tent becomes crucial when camping with your family. The Coleman master snakes itself the best family camping tent with its excellent qualities. Most importantly, it wouldn't cost you as much as other tents. It is durable and of excellent quality, same as the expensive tents but it wouldn't cost you that much. The weather master is easy to set up and takes only 10-20 minutes to be ready to use.
Lastly, the tent is big enough to fit upto five people.
Ice cooler
An ice cooler to keep your water and ice-cooled is an important camping accessory that you should get your hands on before going camping. The Coleman Xtreme ice cooler can keep your ice cool for upto five days and is extremely durable. The price is not too much for an average quality ice cooler like this one; it is somewhere around $30-$100.
Camp cookset
Some people like to carry their food when camping, but that only works for a short trip. If you plan to camp for more than a single night, you will probably need a complete cooking set that has all the necessary pots and dishes required to make meals.
The GSI Microdualist cook set has everything you need for making your camping meals. It has a pot, stove, wind blocker, two cups, two bowls, and two sporks.
Camping Heater
It can sometimes get cold in the woods while you are camping, and when I say cold, I mean it. A camping heater is something that comes to the rescue on such cold nights. You can use those warm sleeping bags to sleep in, but a warm tent to slide in feels even sounds even more amazing.
One of the best camping heaters is Mr. Heater, making your tent warm and crispy on those chill cold evenings. What makes this heater even better is the level of safety it provides with its oxygen sensor, which shuts down the heater automatically when it senses low oxygen.
Fire Camp Grill
Who doesnt like to have warm food when camping? Having a camping grill with you can do wonders at times. A camping grill can be ideally used to cook meat, warm coffee pots, etc. 
Texsport over fire camp grill is one of the best camping grills that are safe, durable, and travel friendly.
Portable solar charger
Taking phones on a camping trip is pretty common these days as phones are quite handy and let you use GPS, take photos and make calls in an emergency, all from a single device. Keeping your phone charged when camping can be quite challenging, as there is no electricity. This is when solar chargers come to the rescue; a solar charger is one of the best camping accessories everybody should have to keep their devices charged on the go.
Campfire coffee pot
Why leave your coffee behind while camping. Just get your hands on a good quality campfire coffee pot, and you will never miss coffee while camping.
Sleeping bags
Sleeping bags are also an important camping accessory if you have older kids who do not wish to sleep with the family in a big tent or case of emergency. There are several sleeping bags availaible in various sizes and variations. Chose the best ones for yourself.
First Aid kit
You can't go anywhere without a first kid with family because you never know when anyone of you could get hurt. Having a first aid kit beside you can sometimes do wonders and save you from biog problems while camping. Luckily several first aid kids are available on amazon that you can buy and carry with you while camping or traveling.
Camping chairs
Who doesn't like to sit near the campfire, but you can't always sit on the ground, as it can sometimes be wet due to rain or cold. If that is the case with you, camping chairs can be the ideal camping accessory. Get your hands on a set of camping chairs according to your requirements and enjoy camping your way.
Whether you are planning to go on a one-night camping or a long camping trip, these camping accessories are a must-have. These will make sure that you have a relaxing and sound camping experience. Give these ten best camping accessories a try, and we are sure you won't regret doing so.
Give us a thumbs up if you liked the article and appreciate it in the comments below.