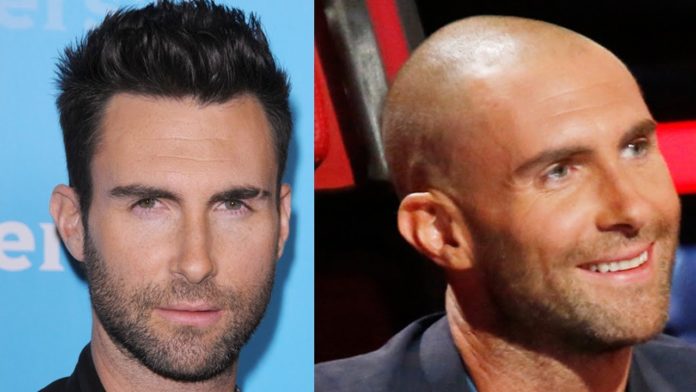 Many celebrity men choose to have hair transplants when they start to go bald. These men are very visible to the public, and often the concern is that they will not get work if they start to lose their hair. In other cases, the celeb uses their baldness as part of their image, often portraying tough guys in movies. For instance, actors like Vin Diesel, Dwayne Johnson and Jason Statham are all bald, but this does not appear to affect them negatively when it comes to their careers. However, this may not always be the case, and for other male celebs, finding options to fix their baldness is important.
There are nonsurgical methods that can be tried, such as the use of various prescription creams such as minoxidil. This seems to affect the blood vessels and allow more blood to reach the hair follicles, allowing hair to grow in thicker and fuller. Finasteride is another medication that can work to some extent. This medicine works by blocking the enzyme 5-alpha-reductase; this enzyme is what triggers the transformation of the hormone testosterone into dihydrotestosterone, which has a negative impact on hair follicles.
These medicated creams only work temporarily and after a certain stage may not be effective any longer. This is because androgenetic alopecia is a progressive condition and in time, hair loss continues and baldness becomes more pronounced and obvious. This is why many celebs opt for a FUE hair transplant procedure to reverse the hair loss on the front and sides of the head.
Types of celebrities who choose hair transplants
Celebrities, of course, often fall into the high income bracket and thus can afford to have more than one surgery even if that is what is required.
Well-known people include actors but also athletes and sports presenters. Wayne Rooney is a famous football player who has been very public and vocal about his FUE hair transplant procedures. He started experiencing alopecia at a young age of 25 and has had to have more than one transplant.
Another well-known football player from England is David Beckham. There are many speculations regarding a David Beckham hair transplant. Unlike Mr. Rooney, David has not publicly confirmed or denied any suggestion that he has, in fact, had a hair transplant.
Television celebrities who have had hair transplants
People on television are acutely aware of their looks and how they appear to the public. One television celeb is Calum Best, who has appeared on reality shows. He is another celebrity who first noticed hair loss in early adulthood.
One of the celebs on British television, James Gardiner, has apparently spent at least £20,000 on hair transplant surgery. Most people are aware of who Gordon Ramsay is, after all, he has a specific style and way of expressing himself that is unforgettable. He is a chef, who owns many successful restaurants and also has television shows such as Master Chef and Hell's Kitchen.
Rumor has it that Gordon had FUE hair transplant surgery in California and that the procedure reportedly cost £30,000; this is expensive, but being famous and on television, he no doubt could afford to have work done in Los Angeles. Nobody knows for certain which technique he would have had done, but it is likely it was the FUE procedure, which is popular and mainstream around the world.
An actor in the UK, James Nesbitt, has also had the problem of androgenetic alopecia. He is known as an actor who plays comedic and dramatic roles on television. Like other actors, the fear of losing his youthful appearance and trademark looks has concerned him enough that he has taken steps and spent money on hair transplant surgery.
Movie actors who are thought to have had hair transplant surgery
There are many other well-known television and movie actors who are suspected to have had FUE hair transplant surgery. Mel Gibson is famous for movies like The Patriot and Braveheart. He is thought to have had some work done as has Jeremy Piven. This actor is known for comedy work in the TV show Entourage, and he has also acted in some movies.
Other actors where there is suspicion that hair transplants have been done include Matthew McConaughey and Billy Bob Thornton; both men seem to have fuller hair and better hairlines than when they were younger. Matthew is famous for his work in several rom-coms, including Fools Gold and Ghosts of Girlfriends past, as well as more serious dramatic works such as Dallas Buyers Club and Interstellar, and Billy Bob Thornton has been in such notable movies as Bad Santa, but has acted in TV series such as Fargo.
Since a man suddenly having a better hairline is the reverse of what happens with male pattern baldness, many experts think these actors probably had hair transplant surgery done at some stage, although they have not publicly acknowledged it.
Number of hair transplant surgeries
It is quite common for a man to need more than one FUE procedure in order to get a full head of hair.
How many procedures a man may need to have depends on what level of baldness he has, and how far on the Norwood scale he is.
The Norwood scale is a rating system in which a number is given according to how bald a man is, with the higher the number, the more hair that has been lost. Another issue is the number of hair follicles remaining at the back of the head. There has to be enough hair left in the donor site in order for a transplant to be done.
Why do celebs choose the FUE?
The FUE is a tried and tested technique that is offered in most clinics worldwide. It also is a technique that provides a good outcome with minimal scarring. Compared to the older FUT method where a strip of skin is excised from the head, the FUE is a less invasive technique in which only small incisions are made into the scalp to remove individual follicular units.
It is likely even more celebrity males will in future choose a FUE hair transplant since it is a popular method that gives good outcomes.