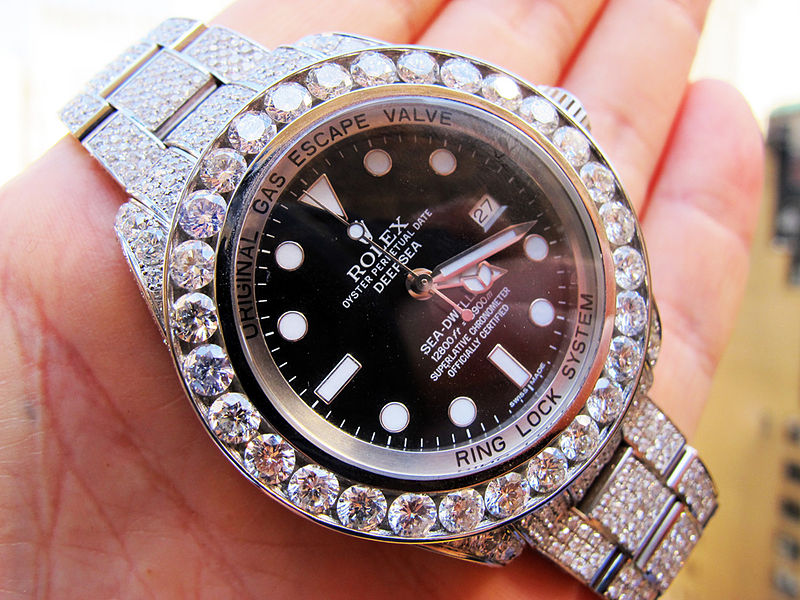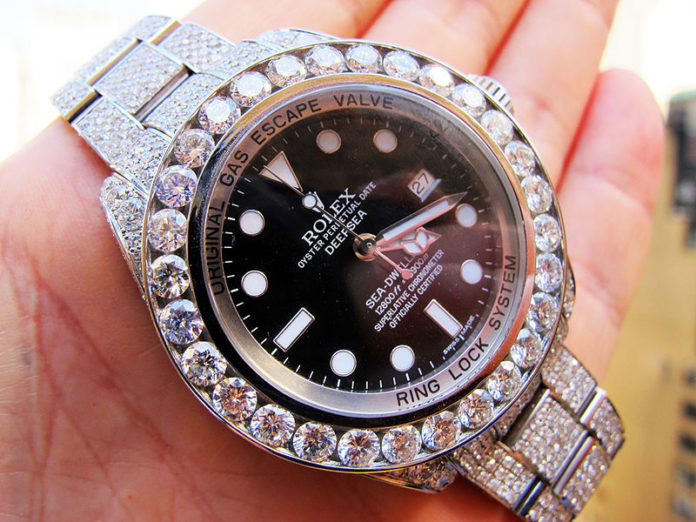 People nowadays tend to disregard wristwatches due to the presence of smartphones. We all know that our smartphones serve as many functions in our daily lives, including timekeeping. Remember that a wristwatch will always add up to your fashion and your personality, especially when working; a wristwatch is more convenient.
Finding the perfect wristwatch that best suits your elegant personality and fame is difficult nowadays It is better to stick with the ones that have made their names since the 19th century. The Chopard brand of watches has been in the market since 1976, and they created astonishing designs since then. Below are some of their top-caliber watches.
Happy Diamonds Mother Of Pearl Dial Diamonds: 209412-5801
The watch's design is inspired by the lavender and lilac shade with two indexes in a golden yellow tone. The top ring of the watch that surrounds the crystal is covered with different diamonds.
The diamonds have yellow, blue, lavender, and orange that perfectly complements its premium leather purplish alligator style of strap. In the watch's crystal, you can also see seven small diamonds that make it a perfect combination for a luxurious type of watch. This astonishing watch is now in the market at $17,489.
Happy Diamonds Mother Of Pearl Dial Diamonds: 209412-5001
The Happy Diamond watch, namely 209412-5001, is one of the best of its kind Happy Diamond series by Chopard. This watch is exclusively for women from the early 20s to the late 60s. The watch composes 18 carats of rose gold, and diamonds surround its crystal case. The crystal is scratch-resistant, and the diameter of the watch is at 30mm.
It has a leather strap with earth tone color, and the color of its dial is known to be guilloche. This astonishing design of this wristwatch is worth the purchase, and it is considered to be one of the luxurious watches in the market. The price of this watch is $17,279.
Happy Sport Oval Automatic Mother Of Pearl Dial Diamonds: 275362-5002
The Happy Sport Oval Automatic watch is designed to be sophisticated and classic that can be used daily in any style. This watch has an 18k rose gold ring surrounding its crystal that is already scratch resistant. The strap of this watch is leather with an alligator style of midnight blue and blue.
It has a roman numeral dial with a touch of rose gold, and it has seven little diamonds that can make it look luxurious. This beauty is water-resistant up to 30 meters. The price of this watch is now at $16,599.
Happy Diamonds Icons Quartz Mother Of Pearl Dial
This sophisticated, luxury style design of the watch is a must-have in your watch collection. This watch has a round case surrounded by tiny diamonds, and inside of it, it has seven small, and its background has the color of a mother pearl. The case of this luxurious watch is made of sapphire crystal that is scratch resistant.
This beautiful watch has an 18k rose gold with a glossy alligator strap colored in bold black. On the inner side of this watch has a small dial with two markers colored in rose gold to add up to its elegant style. The watch is a water-resistant watch up to 30 meters to 100 feet, and the price of this magnificent watch is only at Php 13,729.
Takeaway
The Happy Diamonds Mother of Pearl series is a collection of luxury, sophistication, class, and elegance watches that is perfect for all women. A strong and career woman should definitely have herself a Chopard watch. Carry out women's pride with these watches and stand firm with glamour and power.