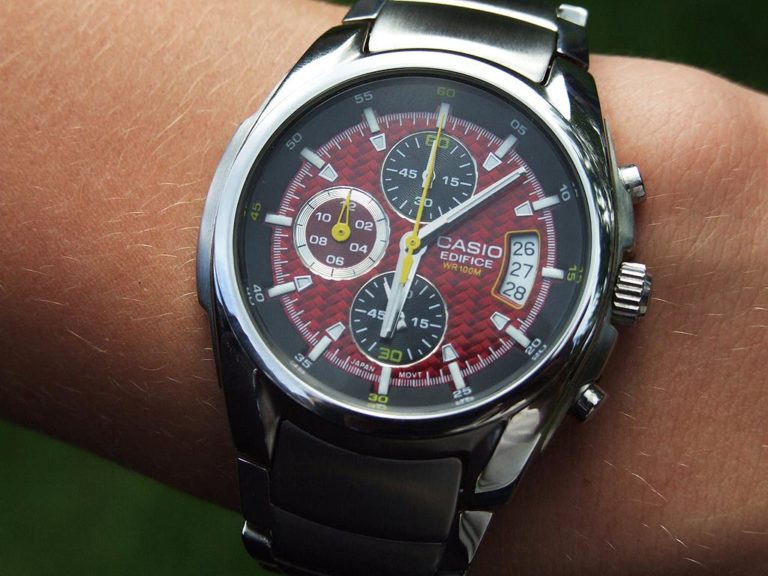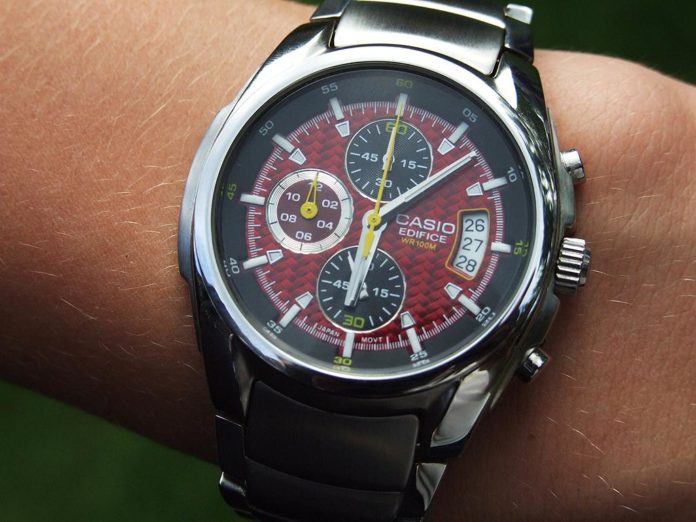 Having a watch does not only add to your style but is very helpful when it comes to time-telling, monitoring, and scheduling a busy day. A simple device that can help you go throughout your day should fit you, your style, and your personality too. If you prefer watches that are easy to match and are wearable, check the Casio watch collection.
Casio created watches worn on a day to day basis. They gave people the chance to choose from a variety of colors and unique styles. Now, If you are wondering about what go-to watch you should purchase, we have jotted down the five best Casio watches for you to consider for a much worthy expenditure that you can wear on any event,
The Casio Oceanus GPS Hybrid Radio Electric Solar, Model OCW-G2000RA-1AJF
The Casio watch model Oceanus is said to be an advanced timepiece. This wristwatch is designed in blue details and gives off elegance without even making an effort. This watch is an excellent useful accessory to add to your wrist or watch collection. Technologically wise, the Oceanus model OCW-G2000RA-1AJF its functions are beyond expectations.
Its enhanced features and functions are why people love this because they find the value in its convenience, especially when the user is a traveler. Having characteristics of your phone linked to a watch is a great deal. This watch can help you track locations using GPS features and more of what it can offer to everyone.
The Casio G-Shock MR-G Tough Solar Radio Watch, Model MRG-7700B-1BJF
This watch, created and designed by Casio, can fit many personalities when it is worn around. This watch not only excels in the level of technology but also luxurious feels and elegance. It brings a different type of beauty to a watch with its elegantly finished details—a combination of an analog timepiece with digital operations displayed on the watch's screen.
The G-Shock Rangeman Mult-Band 6 Atomic Timekeeping Digital Dial Men's Watch, Model GW-9400J-1JF
This watch showcases a bold design with its black detailing. This model is a casual watch containing a dial that runs digitally and includes a feature showing the seconds, minutes, hours, and even displays the date and day. The movement used for the G-Shock Rangeman GW-9400J-1JF is quartz.
This watch claims to be very durable as it is made with mineral crystals that will protect it from possible breakage. Unlike any other watches, this watch is made with a resin-based case and runs in a Casio 5445 movement.
The G-shock Alarm World Time Black Dial, Model GST-B100X-1AJF, Men's watch
If you are a person who likes to be included in outdoor activities or a typical sports enthusiast, then checking out the GST-B100X-1AJF watch could be your best decision yet in terms of purchasing watches. This watch has features that sporty people would love and enjoy. Though it is for sports, it still shows a style that is flexible in any preference.
The G-shock Origin Tough Solar, Model GW-5000-1JF
This watch created by this brand takes in or contains a digital dial with displayed time, date, seconds, and day. Its exterior design is simple yet still very casual looking. The GW-5000-1JF is created to resist shock and powered through solar. One of the advanced watches that consists of a time signal per hour and a stopwatch.
The G-Shock origin tough solar has a twenty-four-hour countdown range, and you can set daily alarms for your everyday schedules. Some watches do not let you know about the battery life of your watch, but the GW-5000-1JF indicates the battery span of your watch, plus it has an added power-saving feature.
Takeaway
People buy watches without looking at aspects or features that they can benefit from. The watches mentioned above created by Casio are a good deal, especially when you go for watches that are very techy yet give off simplicity at the same time. Making you match it with different day to day outfits of your choice.
If you think about long-lasting watches that are very efficient and useful, we recommend you check out Casio watches, for they provide quality timepieces at an affordable price. Feel relieved by worries of getting your watches scratched or splashed in the water, for they created a durable collection.