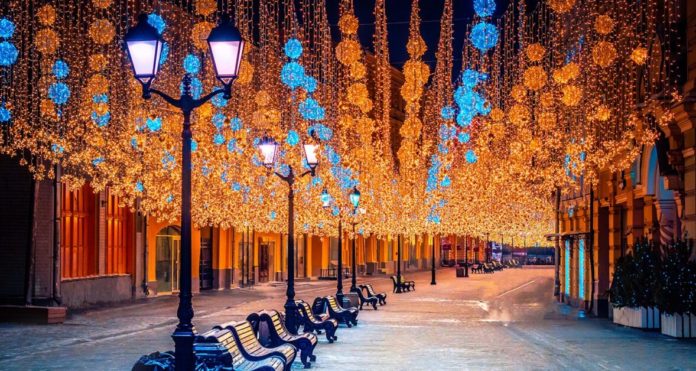 As December is the month of winter, love, and fun-filled festivals, it is also known as the "World of holidays."The month of happiness and rejoicing marks the beginning of religious, cultural, and corporate events. December global holidays is a healing month that everyone eagerly waits for, as it is filled with parties, picnics, and tours.
By performing multicultural functions and traditional events, every city, state and country celebrates this month in many different ways.
List of December Global holidays
December Global list is too wide as it is celebrated in every country. Here, we are discussing some of the December global holidays, events, festivals, and their significance, which are often celebrated.
This information would help if you plan a trip or just read for knowledge.
December Global holidays that we will discuss here are
Hanukkah
St. Nicholas Day
Bodhi Day
Christmas
Boxing Day
Kwanza
Human Right Month
New year's eve
Hanukkah
Hanukkah means "Dedication." Widely celebrated in Israel among Jewish people and their groups throughout the world. It remises the re-dedication of the Holy Temple in Jerusalem after the war of the Maccabean Revolt. Also called the "Festival of Lights," it is the eight days Jewish celebration. As per the Gregorian calendar, it starts at the end of November and lasts till mid-December. It includes lighting candles every night through eight days of celebration.
Hanukkah's costumes incorporate singing of songs like Ma'oz Tzur and eating varieties of oil-dried food like potato hotcakes, and Jam filled doughnuts. That is how everyone celebrates this event with elan and enthusiasm.
Nicholas Day
Nicholas was a person who dedicated his entire life to serving needy and poor people. He spent all his savings on the needy people around.
This day is celebrated on 5 December in small villages in Russia and Greece. Widely celebrated by distributing toffees, chocolates, candies, and gifts. Children put out their shoes, believing that St. Nicholas would exchange their shoes for gifts and treats.
Boddhi Day
Mahayana Buddhists of Japan, China, Korea, Vietnam, and a few other Buddhist-rich places celebrate this day on the 8th day of the last month of the year as per the lunar schedule. Some Buddhists celebrate the birth, enlightenment, and death of Siddhartha Gautama on the same day.
St. Lucia Day
This day is celebrated on 13 December and falls in honor of St. Lucia, a Christian Martyr. Because of her religious beliefs, Romans killed her in 304 CE. It is popularly known as the "Festival of Lights," majorly celebrated in Swedish-speaking places like Sweden, Norway, and some parts of Finland. On this day, Girls wear white dresses whereas boys wear white pajamas and they walk around traditionally with candles in their hands. This day symbolizes light in the dark Nordic winters.
Christmas
It is a globally known festival, celebrated on 25 December. Mainly it is the festival of Christian, celebrated as the birth anniversary of Jesus of Nazareth, whom Christians accept as the last prophet sent by God to save humankind from violation.
Individuals celebrate this global holiday by attending church, throwing a party, and exchanging gifts.
Christmas is when children eagerly wait for a long top get gifts from family, friends, and Santa. 
Everyone has their own very of celebrating this day but all it comes to excitement, love, and fun.
Christmas is a public holiday in many countries like the UK, USA, Australia, and Canada.
Boxing Day
Boxing Day, in the UK, Australia, Canada, and New Zealand, is celebrated on 26 December. It is one of the most noticeable occasions of December. On this day, servants and poor people are represented with gifts and aid boxes by churches in appreciation of their work and administration.
Kwanza
It is celebrated from 26 December to 1 January to preserve the values of Africa. This weeklong festival is celebrated differently than other festivals in the US.
After the watts revolt in Los Angeles(California), the day was made by Dr. Maulana Karenga.
Kwanza is celebrated with African traditions, songs, melodies, and dance. There is verse perusing and discussing the different African culture's upside and honoring African heritage. 
Human Right Month
It started in 1948 when the US wrote a report on Universal Human Rights. It assembles many contemporary issues that raise the voice for various limitations of essential human rights like kid dealing, subjugation, and many more. It promotes equality, unity, and similarity in every human being.
New Year's Eve
The ongoing list of December Global Holiday list ends on this day. To mark the end of the year, it is celebrated on 31 December. This day is celebrated to finish the old year with zeal and an usher in the new year.
Here also, everyone has their ways of celebrating New Year's Eve. Some people go to their religious places, while others celebrate it in Cafés, bars, and restaurants. It generally lasts up to midnight. Everyone yells the happiness and enthusiasm all together. 
CONCLUSION
That is all we had in store about the importance of December, a month full of global holidays. There are many other months to celebrate. However, December gives the closure to the end of the year and welcomes the new year
With all these blooming festivals, you can celebrate your month with happiness.