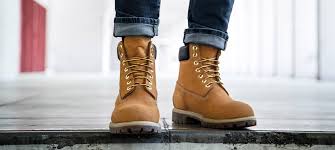 Boots have come a long way from their humble beginnings as functional footwear. Today, they are a symbol of style, sophistication, and versatility in the world of fashion.
From rugged outdoor adventures to upscale city soirées, there's a pair of boots for every occasion. In this blog, we'll explore the history and evolution of boots, delve into the various types available for both men and women, and discover the rising trend of flat boots that you can confidently wear everywhere.
A Brief History of Boots in Fashion
Boots have a storied history dating back centuries. Originally designed for practicality and protection from the elements, they have transformed into an iconic fashion statement.
From the earliest cowboy boots to the sleek Chelsea boots, their journey through the annals of fashion is nothing short of remarkable.
The Evolution of Boots Over the Years
Over time, boots have evolved in design, material, and purpose, reflecting the dynamic nature of footwear fashion. They have transcended gender boundaries and have become a unisex fashion staple, symbolizing inclusivity and style.
Let's explore the diverse range of boots available today for both men and women, showcasing their adaptability and enduring appeal in the world of fashion.
Different Types of Boots for Women and Men
Casual Boots
Casual boots are perfect for everyday wear. They offer comfort without compromising style. Think ankle boots and mid-calf options in various materials like leather, suede, or even canvas.
Dress Boots
When elegance is the order of the day, dress boots come to the rescue. Sleek, polished, and often adorned with intricate details, they make a statement at formal events and upscale occasions.
Functional Boots
Designed for specific purposes, functional boots cater to various needs. From combat boots for military use to waterproof options for outdoor enthusiasts, these boots prioritize utility without sacrificing aesthetics.
Outdoor Boots
Outdoor boots are built to tackle the toughest terrains. Ideal for hiking and trekking, they provide the necessary support and durability for nature enthusiasts.
Rugged Boots
Rugged boots are a symbol of toughness and resilience. They are well-suited for those who value both fashion and practicality in their footwear.
Boots with Heels and Without Heels
Heeled boots add height and elegance to any outfit, while flat boots prioritize comfort and ease of movement. The choice is yours, depending on the occasion and personal preference.
The Rise of Flat Boots in Fashion
The Significance of Flat Boots in Modern Fashion
Flat boots have witnessed a resurgence in recent years. Their understated elegance and comfort have made them a favorite among fashion-forward individuals.You can get great quality boots just buy Astorflex shoes online with shipping. With plenty of design options to choose from suiting your personal style.
The Versatility of Flat Boots: From Knit Dresses to Leather Jackets
Flat boots can be paired with a wide range of outfits, from flowing dresses to tailored leather jackets. They effortlessly bridge the gap between casual and formal wear.
The Trend of Lug Soles in Flat Boots
Lug soles, with their chunky and rugged appearance, have become a prominent feature in flat boots. They not only provide excellent traction but also lend a contemporary edge to your look.
The Practicality and Comfort of Flat Boots
For those who prioritize comfort without compromising style, flat boots are a dream come true. They allow for all-day wear without the discomfort associated with high heels.
Popular Boot Styles for Men
Hiking Boots: Features and Top Brands
Hiking boots combine durability, support, and style. Top brands like Merrell, Salomon, and Columbia offer a wide selection of hiking boots suitable for various terrains.
Chelsea Boots: Their Sleek Design and Versatility
Chelsea boots are renowned for their sleek, slip-on design. They are incredibly versatile and can be dressed up or down for any occasion.
Work Boots: Durability and Style Combined
For those who require sturdy footwear in demanding work environments, work boots offer the perfect blend of durability and style.
Desert and Chukka Boots: Casual and Comfortable
Desert and Chukka boots are the epitome of casual elegance. They are comfortable for all-day wear and pair exceptionally well with jeans and khakis.
Dress Boots: For the Sophisticated Look
When sophistication is key, dress boots step up to the plate. They are designed to complement tailored suits and formal attire.
Cowboy Boots: A Blend of Tradition and Style
Cowboy boots are steeped in tradition and exude timeless Western charm. They are a unique addition to any wardrobe. These boots not only offer an unmatched level of comfort and flexibility but also provide the ease of stretching, allowing cowboy boots to effortlessly adapt to your style and stride.
Popular Boot FStyles for Women
The Classic Flat Boot: A Staple in Women's Fashion
Classic flat boots are a wardrobe essential for women. They offer comfort and style, making them a versatile choice for various outfits.
Knee-Highs and Lace-Up Combat Boots
Knee-high and lace-up combat boots make a bold statement. They are perfect for adding an edgy touch to your ensemble.
The Trend of Thick Gummy Soles
Thick gummy soles are all the rage in women's fashion. They not only provide comfort but also add a contemporary twist to classic designs.
The Versatility of Flat Boots in Various Outfits
Flat boots, whether ankle-length or mid-calf, can be paired with dresses, skirts, jeans, or leggings. Their adaptability makes them a must-have for any fashion-conscious woman.
How to Style Boots
Pairing Boots with Different Outfits
Experiment with your style by pairing boots with different outfits. Mix and match to discover unique combinations that reflect your personality.
The Street-Style Approach to Wearing Boots
Street style often features boots as statement pieces. Emulate this trend by incorporating bold, eye-catching boots into your wardrobe.
Tips for Making a Statement with Boots
Choose boots that express your individuality and elevate your confidence. Whether it's a pop of color, unique detailing, or an unexpected style, let your boots do the talking.
Final Words
Boots have transcended their functional origins to become a prominent symbol of fashion and style. With a vast array of options for both men and women, there's a pair of boots to suit every taste and occasion.
Whether you're aiming for a rugged outdoor adventure or a chic city look, boots are your versatile companion, suitable for wearing everywhere. So, step into the world of fashionable boots and make a bold statement with your footwear choices.