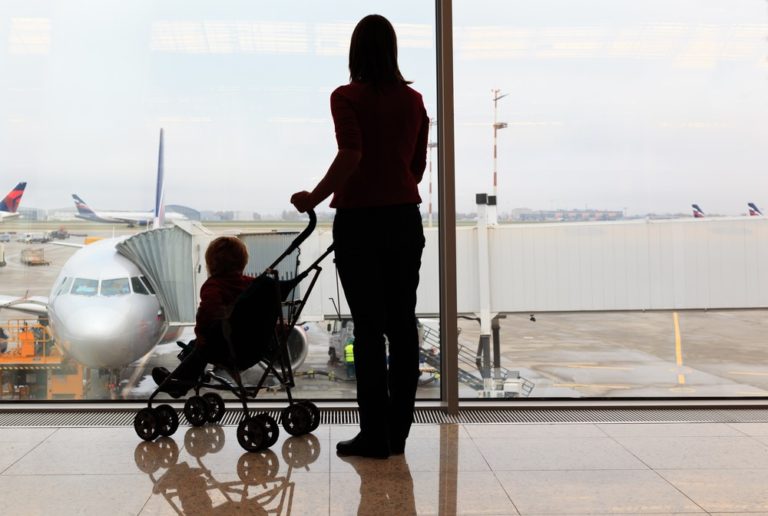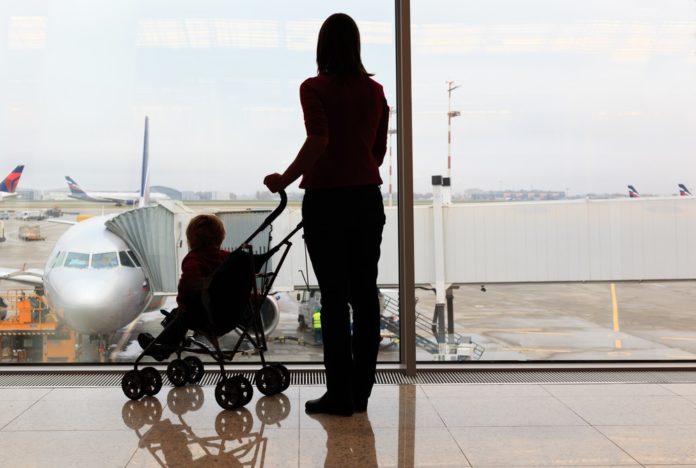 Traveling is a great way to explore the world beyond your own front door. Whether you're an international jet-setter getting ready to go to Japan or you're simply taking a trip to another state to see your parents, traveling is a great way to take a break from the everyday routine. However, once you add a baby to the mix, things get a little more complicated. But by planning ahead and being smart about your travel, you can have a stress-free vacation with your baby by your side.
While we can't guarantee it will be completely free of stress, there are steps you can take to ease the difficulty. Keep reading for some tried and true baby travel hacks:
Wear your baby
One of the best pieces of advice for parents traveling with their baby is to use a baby sling wrap. It's great for a multitude of reasons. The main benefit is that it frees up your hands instead of having to carry around a bulky car seat or stroller. It's generally a lot easier to navigate around with a sling on rather than a full stroller set-up.
Pack minimally
When you're traveling, it can be difficult to pare down what you're bringing because of all of those "what-if" questions. When you're planning your baby vacation packing list, remember you can always buy what you need at your destination.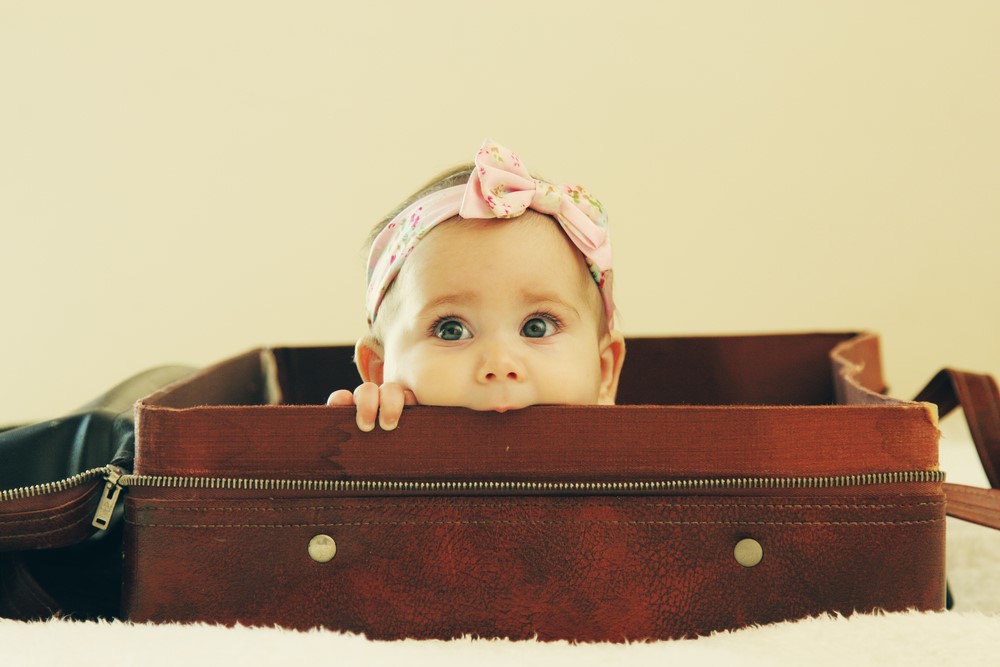 Stay close to the city/attraction
Staying close to the city you're visiting is crucial when you're traveling with a baby. This proximity allows you to pop in and out of the city when your little one needs to sleep or needs a break from the hustle and bustle of the day.
Blanket or mat
It's always a good idea to have a blanket or mat for your baby to crawl around on to get their energy out before a flight in the airport.
Don't worry about bringing too many diapers
The fear is understandable – you don't want to be caught somewhere without a diaper. But don't worry, you can always buy more diapers!
Choose flight times that work with your baby's schedule
If you can plan your flying schedule around your baby's sleeping patterns, that's your best bet for an easy plane experience. Red eyes are the best option in most cases.
Plan an extra day
Babies are unpredictable. They can get sick because of their developing immune systems or they could just be particularly fussy one day. So, it's a good idea to work in an extra unplanned day into your vacation schedule. Doing so allows you to have some flexibility with your travel plans.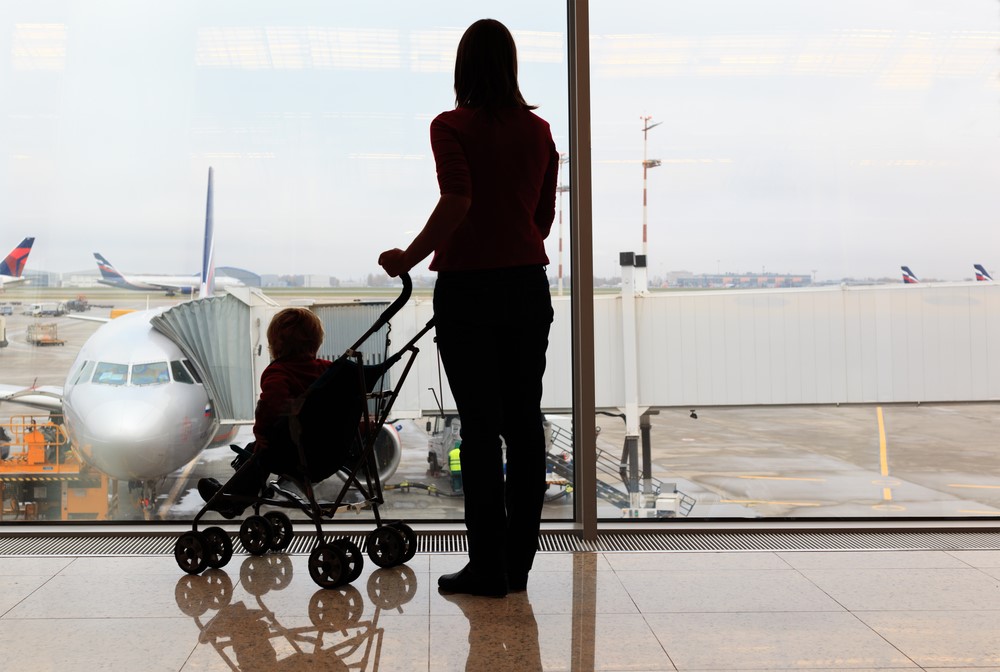 Rent a car with a car seat
Renting a car with a baby seat allows you to avoid traveling without the weight of a heavy car seat. This will also help reduce the overall stress from having to pack too much.
Eat dinner early
Fewer people will be at dining establishments earlier in the day which makes it an ideal time to dine with your little one. This way, if your baby has a meltdown, there will be fewer people to worry about disturbing.
Baby apps
Although some parents are anti-screen completely, sometimes, you have to pull out the big guns. Baby apps like Nursery Rhymes by Dave & Ava can help in calming a fussy, upset baby. When you're on a crowded plane and your baby is crying uncontrollably, a little screen time can make all of the difference.
Travel insurance
Travel insurance is priceless for those moments when a medical emergency happens or when you're concerned that a bug bite might actually be something more serious.
Move around less
Instead of picking a destination that you'll be leaving in a couple of days to move on to the next one. Consider picking a major city you can explore over a longer period.
Pick a baby-friendly destination
Choosing a baby-friendly destination is a good idea. So, research before you go. Many resorts offer family-friendly amenities, for example.
Bring a white noise maker or download an app
If your baby is a light sleeper, it might be wise to bring along a portable white noise machine. Alternatively, you could download a white noise app on your phone and use that to lull your baby to sleep.
Final thoughts on traveling with your baby
With these tips, you'll be on your way to having a hassle-free vacation with your little one in tow. It takes a few extra steps to prepare for travel with an infant, but by using some of our baby travel hacks, you'll be relaxing on a white sand beach without a care in the world.