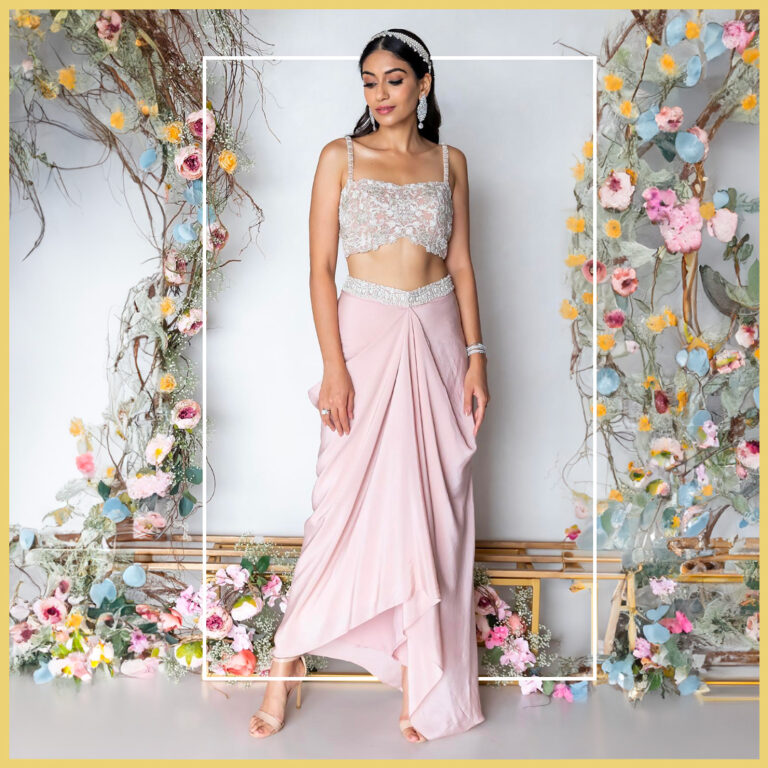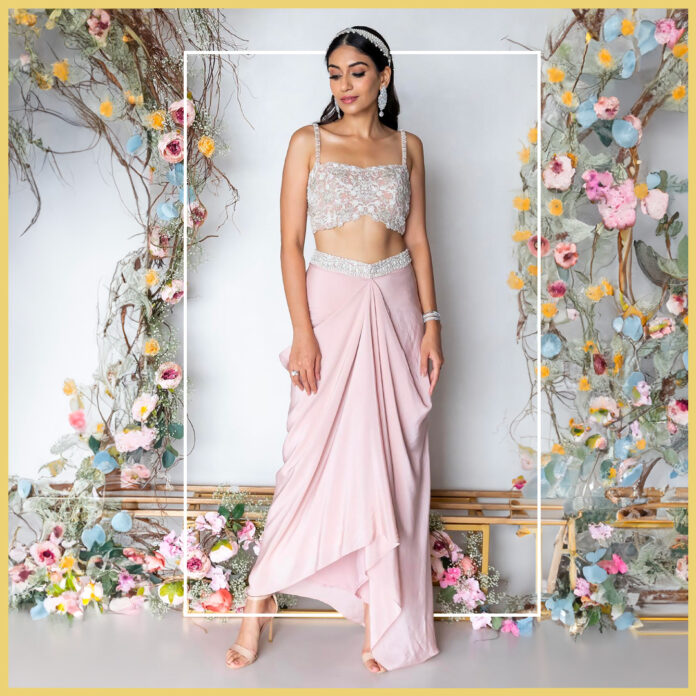 Right from your childhood, this chic outfit has always been in your wardrobe, but you couldn't find ways to style it.
Whether you are going to a formal event or a casual outing, choosing a skirt and top set is a perfect classic combination to own! Well, now is the time to delve into the world of fashion where you combine versatility and sophistication in one ensemble. From the classic A-line skirt top to edgy pencil skirt with crop top and flared skirt with tee, there are styles and patterns to complement every personality. While choosing your favourite style, one should not compromise with the apt fabric as it enhances the overall look and offers comfort. Explore the diverse types, occasions, and fabrics with us that make coords a must-have addition to any woman's wardrobe.
Types of skirt set styles-
Asymmetric skirt and Corset top: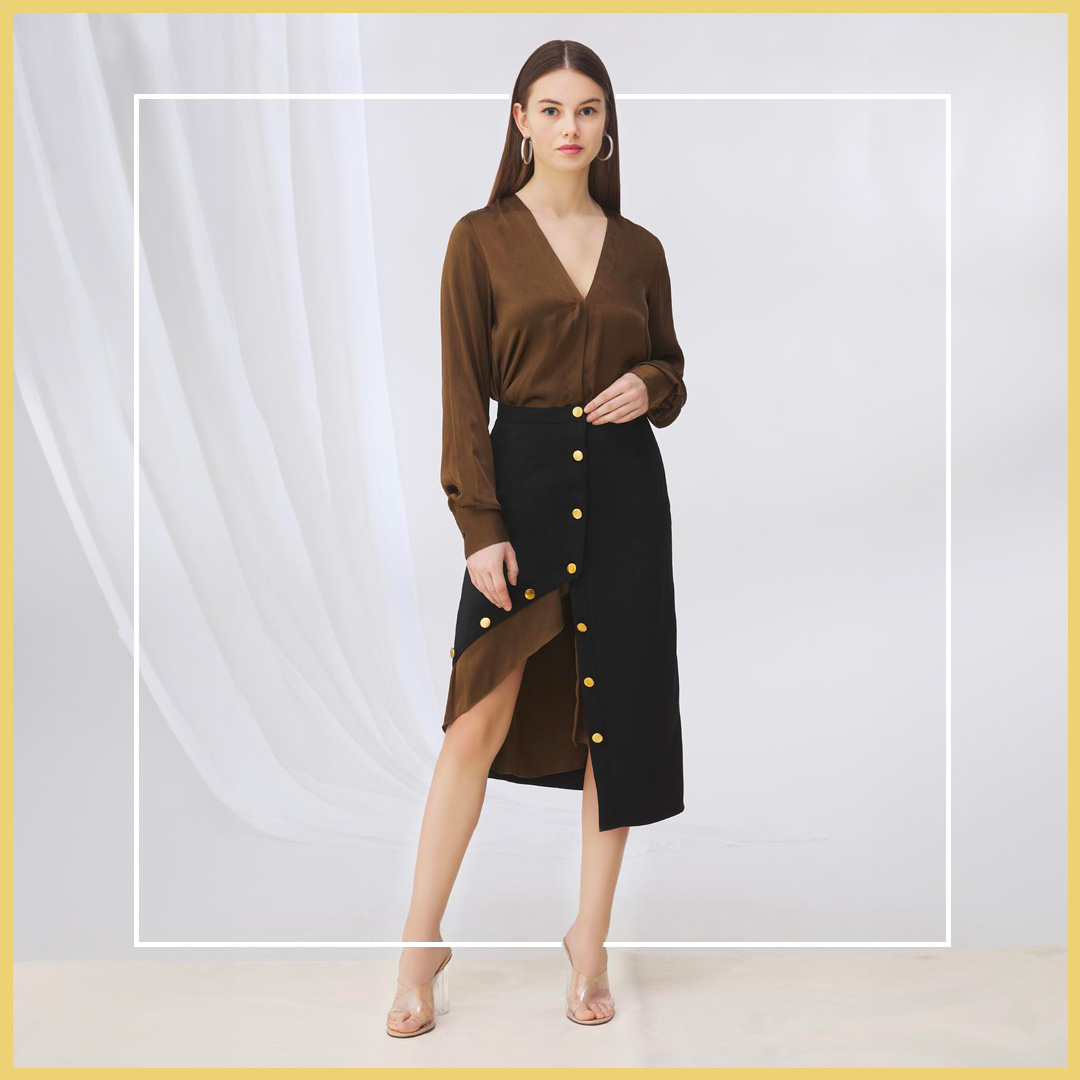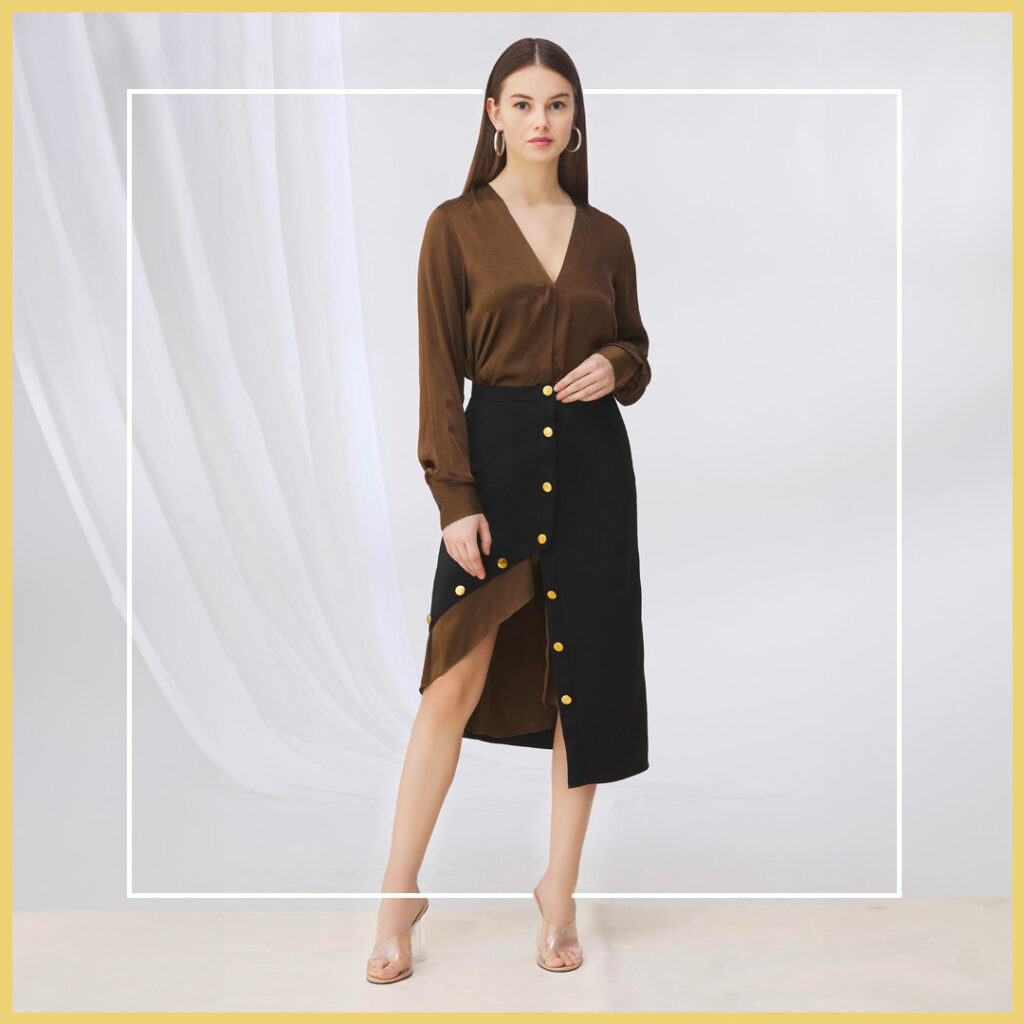 From chic satin slit skirt set to crop corset top with frill skirt, the asymmetric co-ord look never fails to make heads turn. This combination is perfect for date nights, beachy vacations and even cocktail parties.
Jacket and skirt set:
A stylish and versatile ensemble that displays sophistication! Whether it is your professional event or an evening soiree, this combination of a well-tailored jacket and a matching skirt creates an elegant statement.
A-Line skirt and Top:
This classic combination of top and skirt set is a versatile option to style at formal and casual events. From cocktail parties to a casual lunch outing, the ensemble spruces up your look. Crafted in solid to embroidered and printed with different skirt lengths, you can pick this to create a flattering look.
Ruffled skirt with Blouse: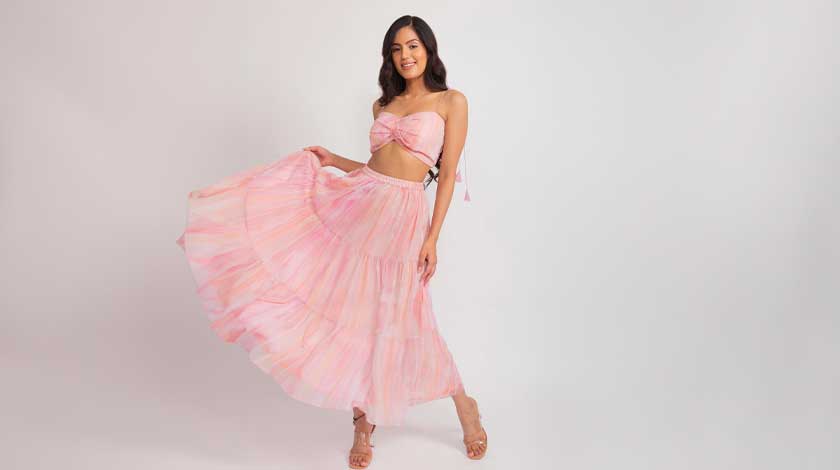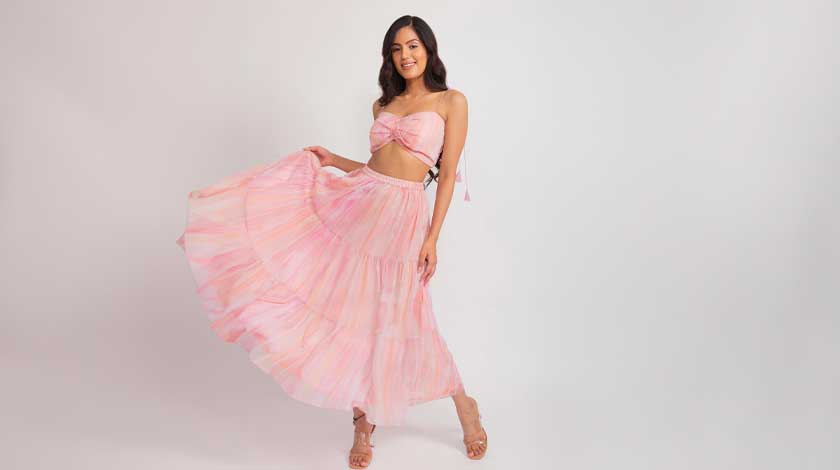 Get yourself a relaxed yet chic look by picking this combination to style. The ruffled design adds volume to your look and gives a comfortable space to walk freely without compromising with the graceful look.
Top and pencil skirt co-ord set:
Perfect attire to style at nights out, date nights, or even at formal office parties! Give yourself an edgy vibe and exude style to catch all the attention. Designed in several styles and patterns, the fitting of the outfit accentuates all your curves and gives a classy look.
Styling Tips that You Must Consider:
If you're looking to elevate your fashion game, here are some styling tips that'll help you create a versatile and chic look. Based on different designs and styles, we recommend experimenting with different accessories such as belts, statement jewellery, and footwear to add personal flair to your outfit.
Own a Solid Color Coord?
Go for statement jewellery pieces or studded earrings, choose a funky bracelet and slip into those casual yet stylish sneakers.
For a Printed Design Skirt Set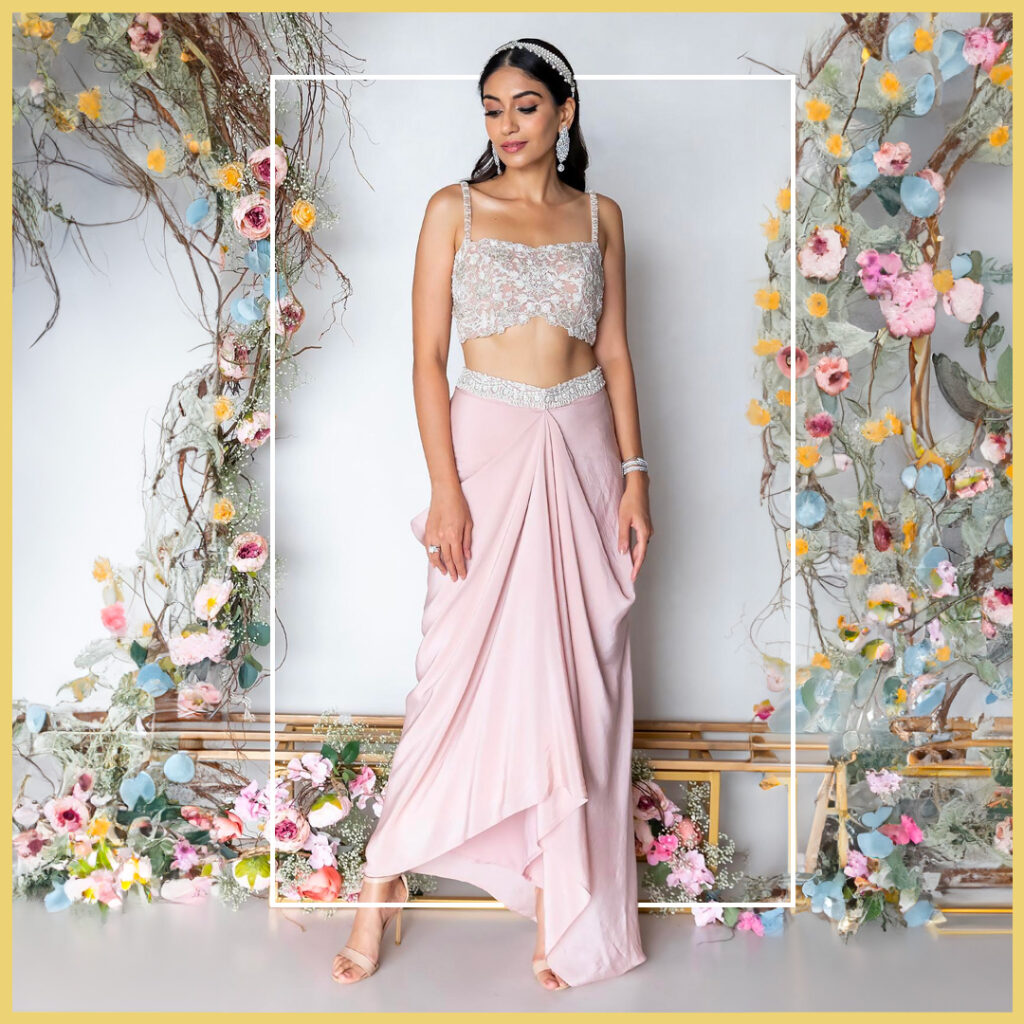 Add a minimalistic and sleek neckpiece, add statement rings and opt for those classy heels.
Skirt Top with Embroidered Work
Choose long eardrops or abstract statement earrings and slide in patterned stilettoes to complete your look.
Complement your Patterned Outfit
While the outfit has a lot of going with the prints and patterns, we recommend you go for solid flats pairing the attire with minimalistic studs.
Choose your favourite style and walk up with confidence! From formal events to casual day outs to classy date nights, skirt sets are a versatile outfit to make a statement.