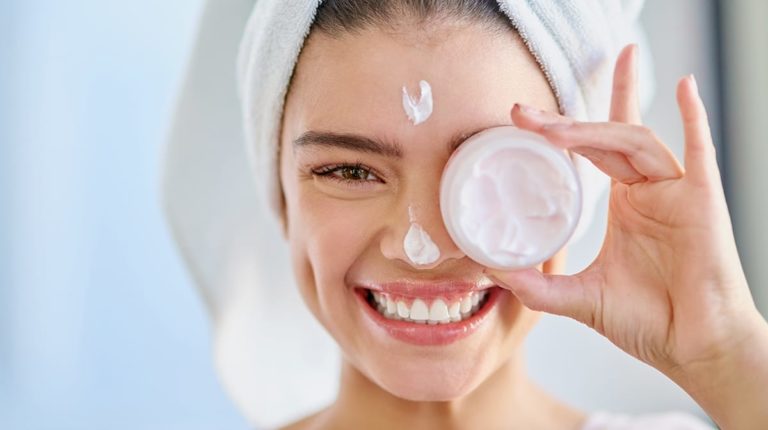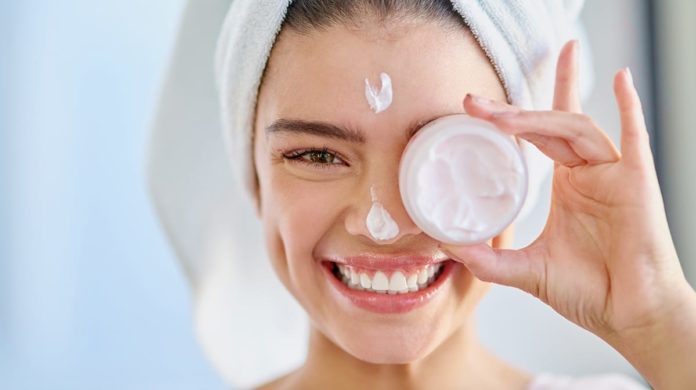 This post is based on the Deep Hydrating Face Sheet and Overnight Mask that you can easily use and are affordable too.
Weather changes may lead to various skin issues like rashes, pigmentation, flaky skin, etc. One of the main causes of all such issues is dehydrated skin. As you know, there are many skin problems that only cause due to dehydration. You may be using your old moisturizing cream, but it is no more helpful to you give you that glowy, perfect, and hydrated skin throughout the year. Thus you need to do more care for your skin and keep it hydrated throughout the day and night.
Although moisturizers, creams, and serums are helpful to remove dryness from the skin, however hydrating face masks can do a miracle to the skin. Hydrating masks are known for their complete hydration properties that do not feel heavy and clog your pores. We have shown the list of best hydrating masks Vitamins, collagen, and plant extracts are just a few of the ingredients found in our favorite face masks, which deliver spa-worthy results in the comfort of our own homes. Hydrated skin is youthful skin, after all. Keep scrolling to see our favorite hydrating masks for dry skin.
1. Solution Hydrating Face Mask From Face Shop
The Solution Hydrating Face Mask is what you need to give your skin impactful, and complete hydration is you are suffering from the major skin trouble or coming from holidays. This deep hydrating sheet mask from Face Shop is the basic solution for all your skin need. This can be an essential sheet mask that you can make a part of your daily skincare regime and solve all types of skin troubles. Perfectly hydrated skin is what that face needs to minimize skin troubles and remains radiant throughout the day.
Face Shop hydrating sheet masks are light to the skin like the air that feels soft, smooth, and weightless on face skin. This sheet mask contains precious Hyaluronic Acid serum that removes dryness, tone the skin, and lock the hydration in the skin.
2. Jelly HydraFresh Hydration + Antiox Active Night Mask By L'Oreal Paris
This mask is fully loaded with double Hyaluronic Acid and infused with lots of French Grape Seeds extract. This is one of the best overnight face masks that leave no stain on your pillow and get completely absorb in your skin. As this mask contains a double dose of Hyaluronic Acid, it helps to lift the hydration levels in the skin super fast. The French Grape Seed Extract works effectively to neutralize the free radicals, wrinkles and protects face skin against environmental changes. So be ready to wake up in the morning with hydrated and glowing skin. 
3. Botanical Hydrating Rose Face Mask By Anatomicals
This face sheet mask is loaded with anti-inflammatory properties of Aloe Vera and Rose extracts. If you are planning to go for a trip and have a flight ahead, keep this hydrating face masks in your bag and keep hydrating skin throughout the journey. 
4. Dead Sea Moroccan-Argan Hydrating Mask for Sensitive & Dry Skin By SeaSoul
Looking for one complete solution for hydrating dry skin as well as remove fine lines. SeaSoul Dead Sea Moroccan and Argan Oil Face mask can be a one-stop solution. This mask is infused with antioxidants of Argan Oil that contains essential minerals that give hydration, cleanse clogged pores, conditioning dry skin and removes wrinkles and fine lines.
5. Hydrating Seaweed Face Pack By Aroma Magic
Aroma Magic Seaweed Face Pack is the ideal mask for dehydrated, thirsty, and sensitive skin. The face mask is made from Seaweeds, an emollient that is loaded with soothing and anti-inflammatory properties. This face mask revitalizes and hydrates the skin from deep inside, removes itchiness, irritation, and sensitivity from the skin. These masks detoxify, cleanse, tones, and nourishes the skin.
6. Ageless Hydrating Face Mask – Natio
Natio Ageless Hydrating Face Mask is what you need to for ageless beauty. This mask is enriched with organic Sesame and Rosehip Oil, Aloe Vera and Papaya provide energizing and effective vitamins to the skin. It deeply moisturizes within the skin make a face supple and happy. You can easily apply this face mask throughout the year without worrying and give your dry skin a complete dose of hydration. 
7. Water Sleeping Mask By Laneige
This is the Korean brand manufacturing a perfect beauty and skincare products. The overnight Water Sleeping Face Mask by Laneige is super cool and hydrating to the skin. Only after one application of this water sleeping mask, it gives you a unique blend of beta-glucan, snow water, ceramides, and a mix of essences that soft and moisturize the dehydrated skin. It also provides work as a perfect prep morning skincare and makeup routine.
We have also created a list of Sheet Masks that are useful to other skin problems like acne and collagen boosting. We are sure that these sheet mask help you get clear and radiant skin.
If you are looking to buy any one from this then go through this link and checkout your favorite sheet and overnight mask.