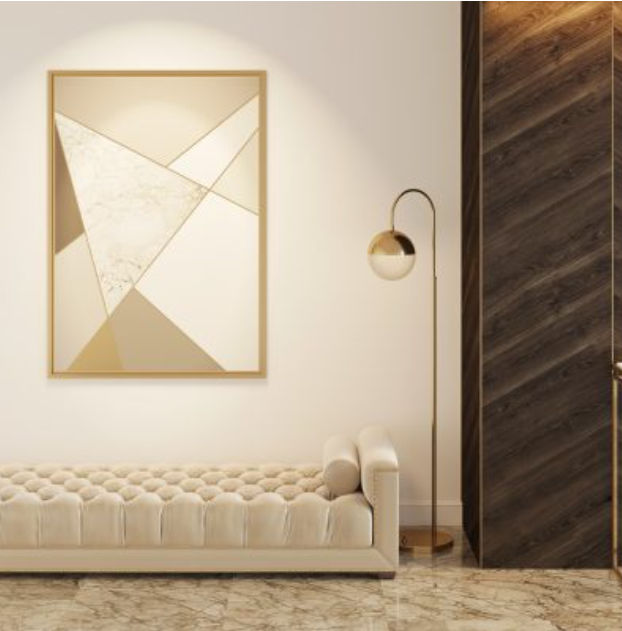 A daybed is a modernized piece of furniture that anyone could have nowadays. It is highly convenient and ideal for a minimalist lover. A daybed adds a pleasing touch to your rooms while occupying very little space. Moreover, it is helpful for those who don't have a private bedroom and can be disguised as a regular sofa for guests. It is vital to take a break from any stress, headaches, and problems, to maintain a healthy mindset and productive lifestyle. A daybed can be handy these days!
There are various daybeds with different functions and multipurpose for homeowners. For instance, a daybed with storage helps maintain the place neat and organized. So, here are daybeds that can help you achieve better rest. You deserve a good rest with these daybeds, so read till the end.
1. Daybed With Drawers
A daybed with drawers features a single bed and three lower drawers to hold linens and other room essentials. It is convenient since it comes with a bed and pullout drawers, creating a 2-in1 home appliance. If you're looking for more storage space in your home, you'll appreciate this kind of daybed.
In addition, these daybeds have a pullout drawer that allows you to turn it into a pullout bed by inserting a mattress. It effectively saves space by accommodating more guests and organizing things. Now, you don't have to worry about tightly packed things because this daybed can offer you comfort and storage.
2. Convertible Outdoor Daybed
These convertible outdoor daybeds have distinctive features that you should not overlook. It is adjustable and convertible so that you can convert it into a more spacious sofa in less than a minute. This convertible outdoor daybed is ideal for gardens, patios, balconies, and other outdoor spaces.
If you are the kind of person who likes taking naps while enjoying the cold summer breeze, you'll need this daybed. It is perfect for indoor and outdoor, especially with a retractable canopy. The canopy is adjustable for light-blocking comfort, and you won't have to worry about sun-blocking your view. You can adjust the length to your liking; it's convenient, stylish, and comfortable.
3. Petunia Daybed
If you enjoy vintage aesthetics, the Petunia daybed is ideal for you. The wooden and warm dark walnut provides a classic look that complements any space; it has a twin-size mattress and plenty of storage underneath. The multi-functional design is ideal for lounging around the house or offering an immediate sleeping area for guests.
Vintage enthusiasts couldn't get enough of the combination of traditional and modern style, which sums up a captivating feature. Moreover, it creates a pleasing display in your place and amuses your visitors. It adds a warm touch to the entire home. A Petunia Daybed gives an urbanized design and introduces your love for vintage.
4. Diamond Upholstered Daybed
You will appreciate this daybed if you're into a modern and sophisticated look at your homes. The Diamond upholstered daybed creates an elegant look, as the upholstered padding and fabric board create luxurious and classic feelings. Furthermore, this daybed has a functional and convenient structure demonstrating durability. Diamond upholstered daybeds offer maximum comfort and relaxation, allowing for a good sleep in sitting or lying positions.
It illustrates your interest in the home furniture, similar to the Petunia daybed. This daybed describes your admiration for more dignified design. It feels like you're living in a majestic place, owning this kind of daybed.
5. Daybed with Trundle
Do you want a roomie, but you don't have an extra place for them? This daybed is perfect for you! Daybed with a trundle features two twin mattresses and a different bed frame underneath. It is highly convenient for people who share a room with roommates or siblings. Moreover, you can transform the daybed into a comfortable sofa when not in use. It's the same as buying a couch and a bed separately.
Daybed with Trundle is ultimately a space savior and very helpful too. A daybed and trundle combination is impressive, allowing you to lounge, sit, and sleep; how convenient!
Concluding Thoughts
Nowadays, it is challenging to maintain peace and relaxation in homes. There are various commotions, noises, and disturbances. That's why it is necessary to have a comfortable place after exhausting work. This idea represents that the environment can influence one's productivity throughout the day. At the same time, choosing the best place to pause, think, and relax will help you maintain a focused mindset and a healthy lifestyle.
Daybeds are one of the things that help to have better rest, improve your mood, and lessen stress. It offers various functionalities, sizes, and materials suitable for any space. That's why, Don't miss a chance, and grab yourself an incredible daybed today! You can check them out at Storables.com.