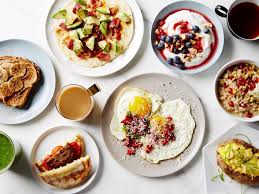 Breakfast is the most important meal of the day. It is essential to eat breakfast that will provide energy all day long. What you eat reflects on your body. We have shared some of the tasty breakfast ideas. Try these Healthy Breakfast Dishes, and you will notice a change in your energy level throughout the day. Let us dive into the list of tasty Breakfast Food Ideas & recipes.
Healthy Pumpkin Muffins Recipe
Try these healthy pumpkin muffins breakfast dish with steaming hot cut of pumpkin-spiced latte. The serving mentioned below is for 15 people.
Ingredients:
all-purpose flour (1 cup)
whole wheat flour (1/2 cup)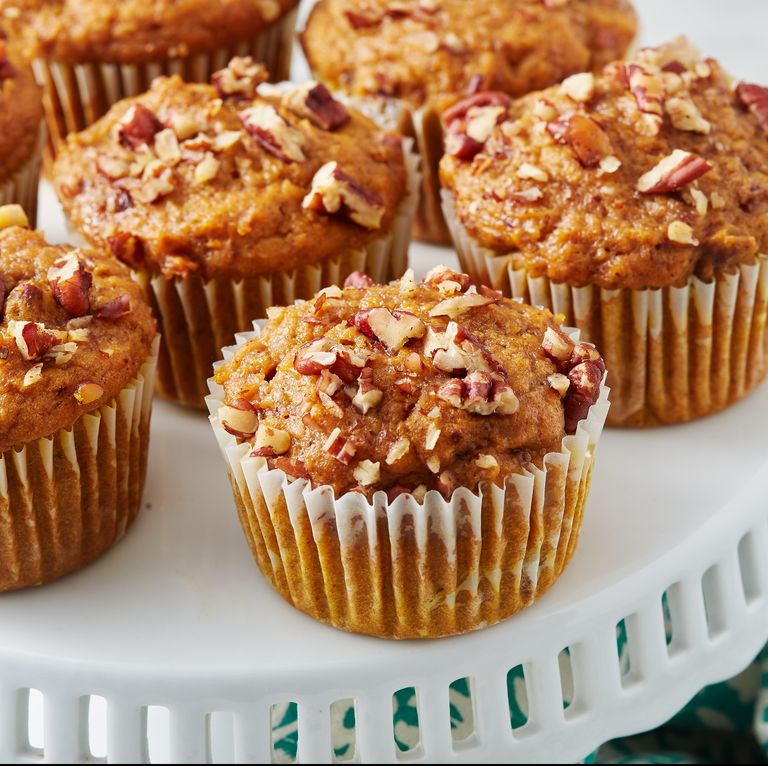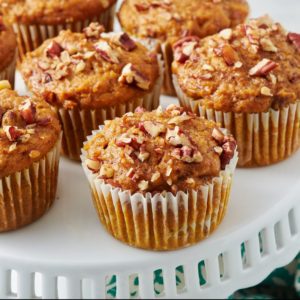 kosher salt (1/2 teaspoon)
pumpkin pie spice (2 teaspoons)
canned pumpkin (1 cup)
Greek yogurt (1/4 cup)
pecans (1 cup- toasted and chopped)
baking powder (1 teaspoon)
baking soda (1/2 teaspoon) 
honey (1/2 cup)
Eggs (2 large)
butter, melted and cooled (6 tbsp) 
Demerara sugar (2 tbsp)
How to Make :
Preheat oven to 325°

Put liners in the muffin tin.

Whisk both types of flours, baking soda, salt, baking powder, and pumpkin pie spice in a large bowl.

Add pumpkin, eggs, honey, yogurt, and butter, and mix well until combined. Mix in 3/4 cup pecans.

Divide the batter equally into the liners and top the filled liner with pecans and sugar.

Bake the muffins for 30 minutes until they turn golden brown. Let the muffins cool properly before serving.
Instant Steel Cut Pot Oats Recipe
Do you love eating steel cut oats but are tired of stirring over until they are cooked? We have an amazingly tasty breakfast food idea using an Instant pot for cooking the steel cut oats.
Ingredients:
steel-cut oats (2 cups)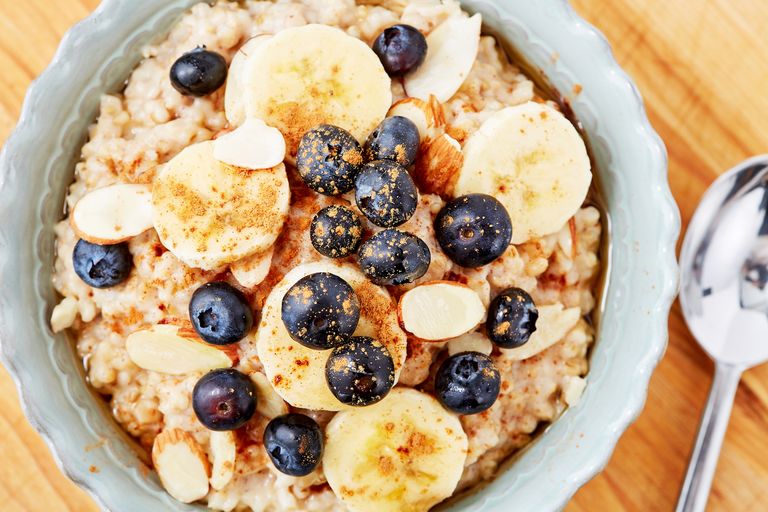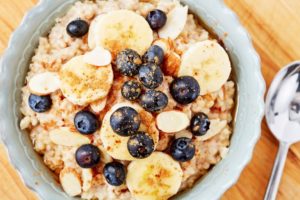 water (3 1/2 cups)
maple syrup (2 tablespoons) 
kosher salt(1/2 teaspoon)
vanilla extract (pure -1 teaspoon)
2% milk (2 cups)
ground cinnamon(1/2 teaspoon)
Sliced banana
Blueberries
Toasted sliced almonds
How to Make :
In Instant pot, Combine oats, milk, water, cinnamon, and salt. Cook for 5 minutes on high. Let the steam naturally release for about 20 minutes and then release the valve.

Open the lid and pour in vanilla extract and maple syrup. Top it with bananas, blueberries, maple syrup, and almonds.
Keto Pancakes Recipes
Nothing is better than a stack of pancakes. We have come up with the best Keto breakfast food recipe to help you satisfy the craving even when you are on a Keto diet.
Ingredients:
almond flour (1/2 cups) 
cream cheese, softened(4ounces)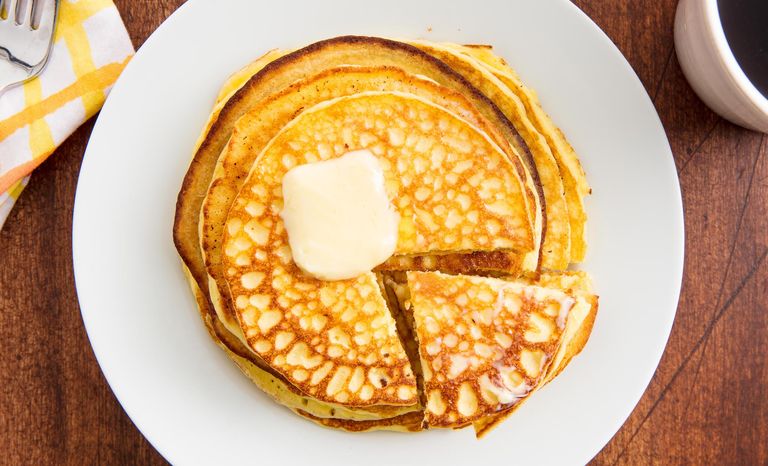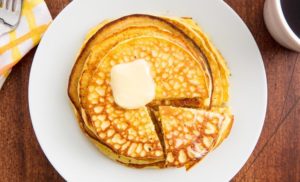 egg(4 large)
lemon zest (1 teaspoon)
Butter
How to Make :
In a medium-sized bowl, mix almond flour, eggs, cream cheese, and lemon zest to make a smooth mixture.
Heat a non- stick pan over medium heat, melt butter on the pan to coat evenly. Pour the pancake batter (3 tbsp.). Cook for 2 minutes until it turns golden brown and flip to cook the other side.
Serve the pancakes topped with butter or peanut butter and berries of your choice.
Check out the healthy breakfast ideas for weight loss. This will help you lose those kilos much faster.