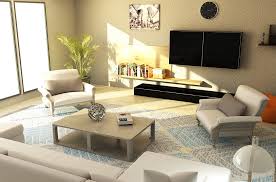 Buying a new sofa for your house is a big decision. There are many factors to take into consideration before you choose a sofa. Today, we will focus on one important factor: the color of the sofa. There is so much work to do, from deciding the paint color to the color of throw pillows and how to match or pick a contrast color according to the rest of your living room décor. There are many options, neutrals, bold colors, patterns, and a multi-colored sofa. So how to choose a sofa color? This depends on your personal preference and what works best in your living room space. Today, we will tell you about different options to choose from.
Accents or Neutral- if you are starting from scratch, then first decide on the sofa design and color so that you can decorate the rest of the space accordingly. If the sofa is upholstered in luxury and vibrant fabric or colorful prints, it will become the focal point of your living room; if you are adding a sofa to a pre-decorated space, then decide on a color that will work with the rest of the living room space. You will have to decide if the color of the sofa will be neutral or have an accent role. If you choose the sofa color to match the room's color, it will make the room look larger. The neutral sofa color is a safe play and goes with almost everything.
Light or dark- once you have decided if your sofa will be in a neutral color or have accents, then comes to determine if you want to go light or dark. The floor color plays an important role in making this decision. Will your sofa blend in the carpet or float on the dark wood flooring? If you choose a dark color sofa on a dark color floor, it will get lost in the room. Try to make it visible. A dark sofa with light wood or metal legs will create visual space between the floor and the sofa. You can use a light-colored rug in front of the dark sofa. The biggest challenge of a light-colored sofa is wear and staining. Consider the usage of the room before going in with light color. If your dog loves to lie on the couch, you should not pick a white sofa for your living room. And if you still want to go for light color, pick washable slipcovers.
Which Color Option Is Right for you- now think about the color. Neutral sofas are easier to decorate and are timeless. Colors such as taupe, beige, grey, and cream. A beige sofa with monochromatic color can create an interesting feel to the room. A grey couch for the living room is a very popular choice. Ranging from pale to dark, the grey color looks sophisticated and stylish. Wondering what color rug goes with a grey couch? A white rug goes well with a grey color sofa.
How to add finishing touches? Don't end up buying a completely new matching set with your new couch. Choose a set of upholstered chairs that will beautifully compliment your new sofa. Incorporate the sofa's color in pattern or texture instead of buying exactly matching chairs. Add accents, throws, and pillows to match the sofa and whole room décor. Little pop of color here and there makes the room look pulled together.