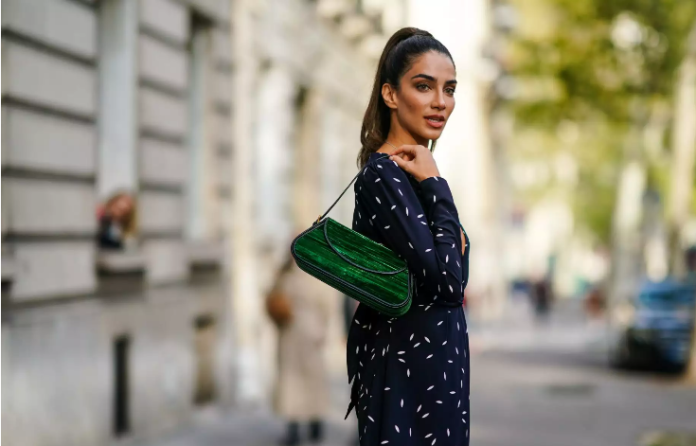 When the summer heat hits, there's nothing as good as having comfortable clothes to wear. People throw away their thick woollen coats and unleash light and bright clothes that will make you stand out in the crowd.
One attire that's a must-have for most women is a camisole. They come in different styles, shapes, and colours to suit your outfit. If you are looking for accessories you could use to match with your favourite cami tops, here are some you should consider buying.
Necklaces
Necklaces are pieces of jewellery that are necessary for any outfit. Whether formal or casual, you can be sure that it adds personality and uniqueness to what you are wearing. A necklace is a superb choice for a camisole top or any other tank top you have in your wardrobe.
The good thing about these tops is that you don't have to worry about whether it's big or small. All sizes make a statement for your camisole. Furthermore, adding a necklace to your top makes it modern. As you choose the right necklace, however, consider the occasion.
A scarf
Whether it's winter or summer, you can never go wrong with scarves. They are a perfect accessory for any outfit, and that includes your camisole. You add a pop of color to your top with a scarf, especially if it's plain. You also protect your skin from much exposure to sunlight.
The good thing about scarves is that you have numerous ways to wear them. You can fold it like a necklace, tie it with a simple knot, or wrap it around your neck. Just ensure that the scarf you select is light (preferably made of silk or spandex) and should match your outfit.
Clutch bag
Carrying heavy bags on a sunny day out is probably the last thing you want to experience. Besides the heat, it can be tiring and often make your day boring. Therefore, having a summer clutch bag to match your top is something you should consider.
Well, in this case, there are no written rules on what option is the best for you. Just make it simple, colour, and comfortable to carry the things you need for your date or tour on the beach.
Accessories to wear under your camisole
The good thing about wearing a camisole is that you can wear it alone. However, you can also add some undergarments to ensure that it fits well. Some of the accessories include strapless bras, bralettes, thin strap bras, bodysuits, and sports bras.
When wearing thin strap bras, ensure that they have a contrasting or a matching color with your top. Additionally, you can choose to layer up your top with yet another tank top for more coverage.
Bottom line
When choosing the best accessories for your top, it's always important to consider color. If it doesn't match what you are wearing, your idea can fail. Also, consider the occasion when selecting the accessory.