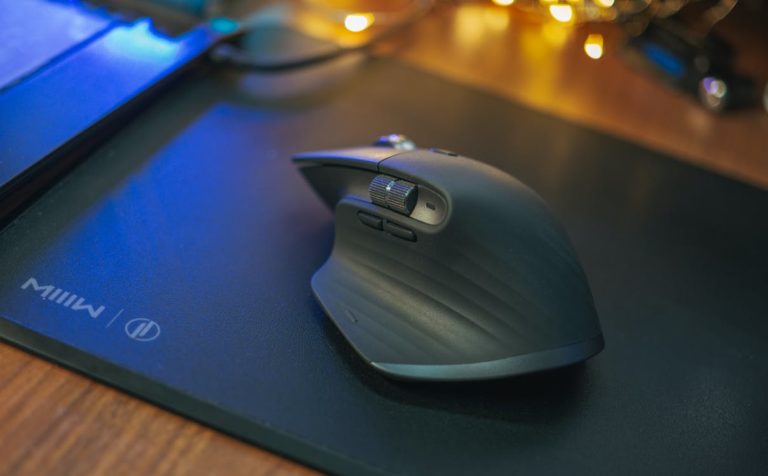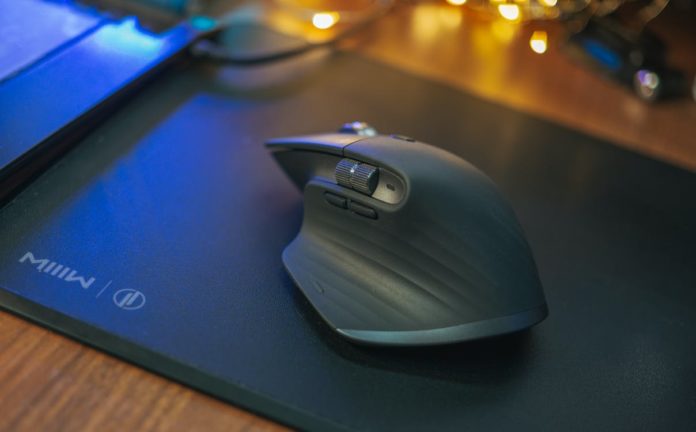 This article will teach you how to clean a mousepad in just some simple steps. Stay tuned.
Cleaning is a major part of our lives, and almost every surface we work on has many germs on it. Talking about mousepads, which were initially invented to ease the working of a mouse as they did not function as smoothly on plastic and wooden surfaces of the desk and which today have become a crucial element of our desks and workspaces. Like any other surface, a mousepad too needs to be cleaned regularly, but most people do not know how to clean a mousepad efficiently.
Worry not, readers; we have the easiest tips and tricks to help you clean your mousepad like a pro.
When should you clean a mousepad?
One of the most common questions that pop into the user's mind when thinking about cleaning a mousepad is, "how often should they clean their mousepad." The answer to this question is very simple and clear. 
Any spilled condiments or visible dirt should be cleaned right away using paper towels or by shaking the mousepad over a trash can. If you use your mousepad for long hours every day, it is advised to clean it at least once a week to remove any dirt or dust that may have settled on it.
A thorough cleaning of the mousepad is very important and should be done monthly to get rid of bacteria and germs. If you share your mousepad with someone, then it is important to sanitize it every time before use to avoid the germs spreading through your hands.
However, suppose you use any kind of optical or gaming mousepad or a mousepad with a charging system. In that case, it is advised to go through the manufacturer's care recommendations before cleaning it.
Cleaning a mousepad is very easy and can be done quickly before you start working or anytime you are free. It just takes a few minutes to wipe a mousepad regularly.
Keep reading this article, and we'll teach you how to clean a mousepad like a pro.\
How to clean a mousepad: steps to clean a mousepad
Cleaning a mouse pad doesn't take much time, and you'll have a clean, fresh, and new mousepad ready for use in minutes. Follow the steps given below to clean your fabric mousepad efficiently. Keep reading.
What all will you need?
A container or a sink
Dish liquid
A microfiber towel
A sponge
Some Disinfecting wipes
Surface cleaner
 Instructions on How to Clean a Fabric Mousepad
Step 1 – shake the mousepad over a trash can to eliminate any dust particles and other dirt. Place it in a container or sink and dampen it with a few drops of water.
Step 2 – pour a few drops of dishwashing liquid on a wet sponge and clean the mousepad by gently scrubbing its surface. Make sure to not scrub too harshly, or else the printed surface may chip off.
Step 3 – now turn the mousepad and clean the other side the same way you did.
Step 4 – rinse the mousepad with warm water thoroughly by putting it under running water or placing it in a container filled with warm water. If you are cleaning it in a container, swirl it through the water to get rid of the soap. Change the water at least twice or thrice or until all the soap is gone and the mousepad comes out clean.
Step 5 – Pat dry the mousepad using a microfiber towel and remove the excess moisture.
Step 6 – air dry the pad completely before using it again.
 Instructions on How to Clean a Plastic Mousepad?
Step 1 – shake the mousepad over a trash can to eliminate any dust particles and other elements present on it and place it on a dry surface.
Step 2 – spray some all-purpose cleaning solution and wipe it off using a sponge or a microfiber towel.
Step 3: Repeat the process a couple of times or more according to your requirements.
Step 4: Now flip the mousepad and repeat the same process.
Step 5 – dry out the pad completely before use, either by letting it air dry or patting it with a cotton cloth.
These were easy DIY steps to efficiently clean a mousepad; we hope you liked them.
How to clean a mousepad in a washing machine?
If you don't want to clean your mousepad all by yourself and are looking for an easier option, cleaning it in the washing machine sounds like a great option. Yes, you can throw your mousepad along with your laundry in the washing machine and get it cleaned easily.
However, not all mousepads can be cleaned in the washing machine, so here is a list of mouse pads that you can easily clean using a washing machine. Stay tuned.
Microfiber mouse pad
Polyester mousepad
Rubber mousepad
Acrylic mousepad
Foam mousepad
Apart from the mousepads mentioned above, many other mouse pads can be cleaned efficiently in a washing machine. The easiest way to determine whether you can clean a mousepad in the washing machine is to look at the care instructions given on its packaging or on its surface.
This was a simple guide on how to clean a mousepad efficiently. We hope you liked it and are ready to clean your mousepad like a pro. Make sure you go through the care instructions before cleaning to enjoy an effortless and smooth cleaning experience.
Tell us which surface would you like us to clean next in the comments below.