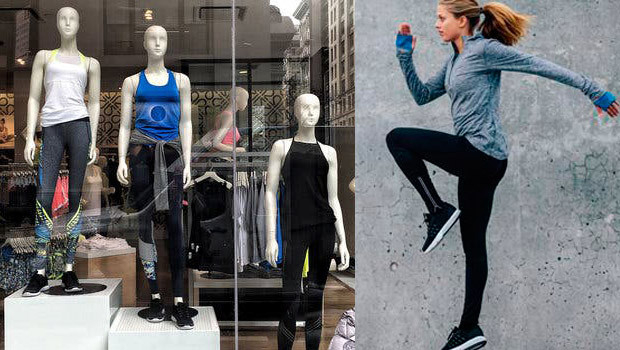 At the present time, the lifestyle of people is more hectic and busy then it has ever been, and such a lifestyle requires practical and comfortable clothes. Now the question is how to combine fashion and comfort to create a chic, stylish as well as wearable look? Athleisure is the perfect solution for you. The athleisure trend is rising at a rapid pace, and there is a wide range of luxury and stylish athleisure wear available in the market. The activewear trend is blurring the line between clothes that you wear to the gym and those you would wear to the office by introducing athleisure wear for work. With the rising trend of activewear, it is clear that the future of athleisure is strong. Now you must be thinking what is athleisure and how to create stylish athleisure wear look? Here are all the answers.
What is athleisure?
Athleisure trend refers to the casual clothing that is designed for exercising as well as general use. The best part about activewear is that they are practical, comfortable, and fashionable at the same time. There is even athleisure wear for work to provide you with a comfortable look at the workplace. The cool and relaxed athleisure trend combines sportswear with stylish ready-to-wear clothes in order to generate styles that are comfortable as well as chic. This effortless activewear trend is here to stay for a longer time with a stylish future of athleisure as its time to invest in this fashionable ready-to-wear trend. Now here are some tips for creating stylish looks with activewear.
Mix & Match Function and Fashion
Create a chic athleisure look but mixing fashion and function. All you need to do is integrates the activewear pieces with your regular wardrobe. You can create a balanced and stylish athleisure wear look by blending highly fashionable pieces like leather jackets, heels, and leather jackets with pieces of activewear like a sports bra, sweat pants, or sneakers. You can invest in the best athleisure trends by keeping an eye on the activewear pieces that are comfortable and stylish at the same time. In short, high-performance fabric integrated with trendy activewear is the best way to create a stylish athleisure wear look.
Carry Athleisure Trend according to the Occasion
In order to carry your activewear out of the gym, it is essential for you to consider the occasion. You need to understand when it is okay to carry stylish athleisure wear and when it is not. Activewear trends are perfect for lunches or evening drinks, but might not fit in a wedding or job interview. You need to follow a simple rule, the more formal location or occasion; the more stylish and ready-to-wear your outfit should be.
You can also wear it at work as the athleisure trend is introducing a wide range of comfortable as well as functional clothing.
Choose Accessories Wisely
Give a final touch to your sporty look by choosing appropriate accessories. Stick to the vibes of sports and sleek look, but add your personal style as well. You can add a pair of sunglasses, a stylish backpack, or a baseball cap to create a stylish activewear look. Adding jewelry will give you a perfect street style look, but be careful, don't overdo it. All you need is a thin chain necklace or silver or gold hoop earrings.
Do's and Don'ts For Carrying Stylish Athleisure Wear Look
In order to create a balanced look mix your activewear pieces with your fashion wardrobe
Follow the activewear trends
Mix fashionable pieces like leather jackets or denims with ports fabrics
Don't overdo the addition of jewelry and accessories to you look
Don't forget your original style, all you need to do is just reinterpret it
How to Create Athleisure Look
Mix sports pieces with your regular fashion pieces like a legging with a chic coat or wear a sports bra under a classy leather jacket
Pair leggings with longer tops or you can also tie a chic style shirt around your waist
Use sneakers as footwear
You can also carry activewear for work by replacing your blazer with a stylish bomber jacket
For stylish activewear look wear a crop top with pants
Not don't wait anymore and steal the limelight with perfect athleisure look. If you are looking for how to dress in a party go through out post winter party dresses.