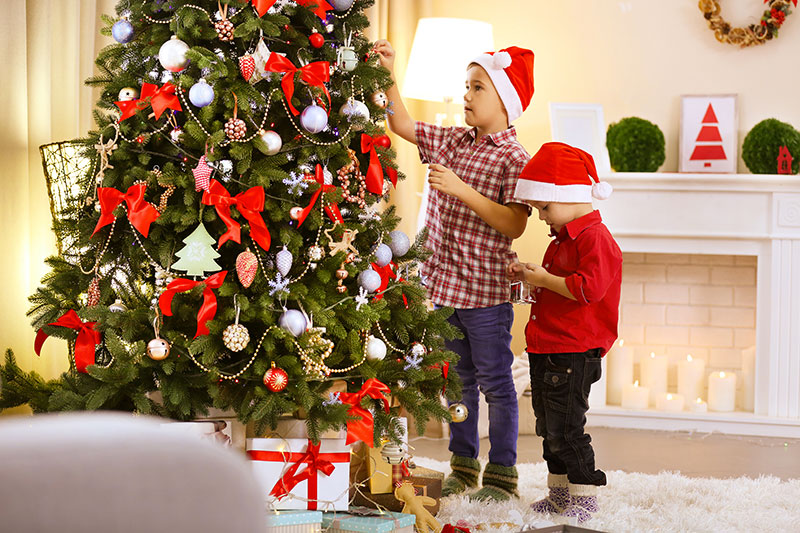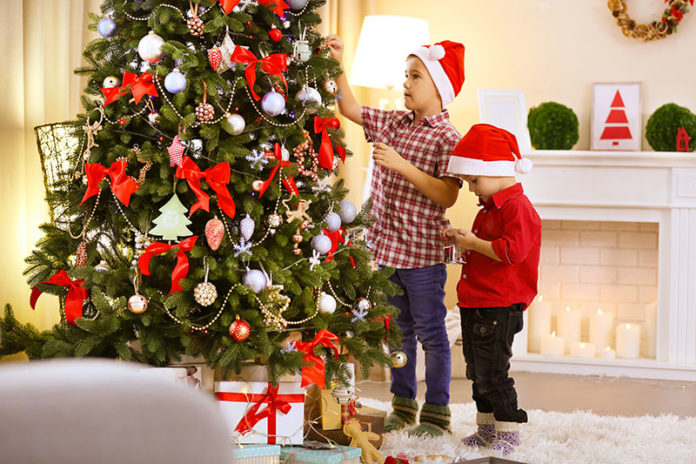 Christmas is almost everyone's favorite time of the year. It is the time that we get together with our loved ones and share great meals, laughter, and memories. What is Christmas without a Christmas tree? It is the perfect time of the year to put up a tree with decorations with gifts. Christmas tree ornaments are an essential part of the tradition.
Christmas tree decorations make it extraordinary. There are unique ornaments that we hung for that particular reason. They not only decorate our tree but also enrich our lives with fond memories. Many people are unable to make an excellent Christmas tree because they do not know how to decorate.
Fluff the tree branches
The tree branches may seem off and cram together. Large spaces on your tree are a big no if you are looking to make Christmas memorable. Before you do anything on the tree, fluff up the branches. Spread out branches while filling up any empty spaces. An artificial tree is an excellent pick as it is easy to work with and it will serve you for years. A full tree gives off a beautiful background for your ornaments.
Pick a theme
A Christmas tree should follow a specific decoration theme. You have to create a theme that ties up to create a full look. It might sound like a lot of work, but it works well in creating a clean look for the overall tree. If you want a rusty theme, your ornaments will be following the rusty patterns. The Georg Jensen Christmas Ornaments are Scandinavian themed. If you're going to use them consider other elements that go along with the theme.
Pick your ornaments
The right ornaments make your tree stand out. To achieve the best look, you must be willing to buy outstanding decorations for your tree. Good decorations make everything memorable. They are durable, and they will be used for a long time before you need to buy more. You can collect your ornaments over time to create a full collection of unique ornaments. You can also buy them as a Christmas gift for someone special. You can quickly get unique decorations from Georg Jensen in preparation for the festivities. The decorations are always in style, and you can keep them as updated as you would wish.
Decorative ribbons
Ribbons create a finished look on your tree. You can easily make your ribbons that blend in with your theme. Crafting is easy to manage. You can also buy ribbons if you feel like it is too much work. Crafting is fun when you have someone to help you with everything. You can make that a new Christmas tradition.
Tree topper
Tree toppers are a crucial part of the tree. The topper should be elegant and stylish. You can get a beautiful tree topper online when you order ornaments. They are a classy way to tie the whole look for the tree. A great tree topper should match the tree theme as well as go along with the size. A little topper will look awkward on a vast tree.
Ornaments create a whole new Christmas experience in every home. The best way to decorate for the special season is to ensure that you have all you need to make the decoration. On the bright side, you can start your shopping early before the season sets in. That way you do not have to do your shopping last minute. A good way to ensure that your family looks forward to the season is through creative decorating. When you know how to set up a tree, everything else will follow suit.
Christmas does not have to be such a headache. With ornaments, everything will look fabulous and inviting for the season of laughter. Christmas tree ornaments from our online store are the best thing to get yourself for Christmas 2019. Start making orders and build your collection for this Christmas and for many years to come.