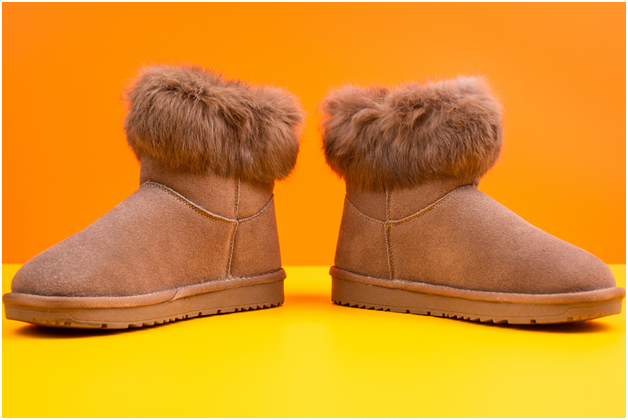 Winter is that time of year when the world turns into a snowy wonderland. From heartwarming hot chocolate moments by the fireplace to fun snowball fights with friends, there's much to look forward to.
Yet, amidst all the winter joy, one challenge remains constant year after year: keeping your feet cozy and stylish. Purchasing where to buy can be daunting, but the good news is that stores like Ugg Boots offer products and designs that you will love. In this blog post, we're diving deep into winter footwear to ensure your toes remain toasty without compromising style.
Begin With the Basics: Winter Socks
Before delving into the array of footwear options, let's talk socks. Investing in quality winter socks is your first defence against the cold.
Material matters: Look for socks made of merino wool or cashmere. These natural fibres have excellent insulation properties and can wick away moisture, keeping your feet dry and warm.
Thickness is vital: While going for the thickest sock is tempting, remember that too thick can mean less circulation. It's essential to strike a balance.
Play with patterns: Who said socks need to be boring? Showcase your personality by selecting quirky patterns or vibrant colours. Peek them out from your boots for a fun twist!
Embrace the Ankle Boot
The ankle boot is your versatile winter companion. Perfect for casual and semi-formal occasions, these boots will never disappoint in style.
Heel or no heel: You can opt for a flat sole or a modest heel, depending on your preference. Both can be equally fashionable.
Material considerations: Leather and suede are classic choices. They not only look luxurious but also offer decent insulation.
Knee-high and Over-the-Knee Boots
For those days when the cold is just too much, pull out the big guns. Knee-high and over-the-knee boots can make a fashion statement while ensuring maximum warmth.
Pairing tips: These boots work well with skirts, dresses or over a pair of skinny jeans or leggings.
Styling tip: For a modern chic look, go monochrome. Black boots with a black ensemble can never go wrong.
The Evergreen Snow Boot
For areas where winters are particularly harsh, snow boots are a necessity. However, this doesn't mean you have to compromise on style.
Go for fur trims: A faux fur trim can add a touch of luxury to your otherwise practical boot.
Experiment with colours: While black and brown are classics, don't avoid bold colours or patterns. They can brighten up a gloomy winter day.
Slip-on and Slippers for Indoors
Let's not forget the importance of keeping your feet warm indoors.
Memory foam slippers: They are like a hug for your feet. The foam adjusts to the shape of your foot, ensuring maximum comfort.
Moccasin slippers: A classic choice, they offer both warmth and style. Opt for ones with a fur lining for an extra cozy feel.
Maintenance is Key
Maintenance can ensure longevity and sustained warmth regardless of the footwear you choose.
Waterproofing: For leather and suede, waterproof sprays can prevent damage from snow and slush.
Regular cleaning: Salt stains from sidewalks can ruin the look of your footwear. Clean your boots regularly, and they'll serve you well all winter.
Don't Forget Customization
Shoe accessories like pom-poms, decorative laces, or even clip-on jewels can change the look of your footwear, offering a fresh style without buying a new pair.
Conclusion
With some planning and smart investments, winter need not be a season of cold toes and fashion faux pas. Embrace the chill with the confidence that your feet are as stylish as they are warm. Remember, winter is not just a season; it's a celebration. So, lace up, slip on, or buckle up, and step out in style!