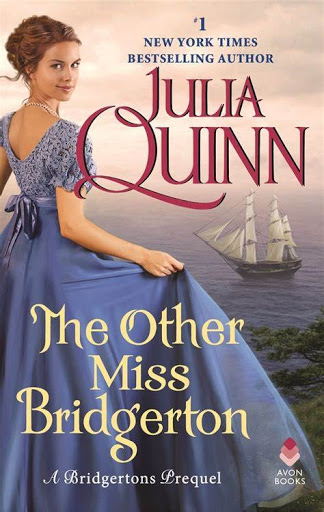 Introduction
People are always looking to break into the world of self-publishing. Social media has made it easier than ever to promote our products easily and affordably to a large and diverse audience. Self-publishing a novel is an exciting and unique opportunity to showcase our creativity and make some money at the same time. The hardest part is always when we put pen to paper and start the process of writing. We hope that this helpful guide will get the ball rolling for you!

What should I write?

After the self-published romance novel Fifty Shades of Grey became a massive sensation both in the worlds of literature and film, the popularity of romance novels simply exploded. Many people who have never previously written a book were now contemplating how to break into the industry for the first time.

Never underestimate the benefits of doing your homework – a little research goes a long way. Learning more about the books that are most popular right now will offer some more insight into the themes that resonate most with your audience. Do you notice any key themes that tend to overlap? You might want to consider writing about one of these major ideas in your books. For example, period fiction is once again increasing in popularity after Bridgerton exploded online.
Source: The Bridgerton Series | Julia Quinn | Author of Historical Romance Novels

Once you have started the writing process, ensure that your approach is timeless and appeals to all ages. Avoid using slang or trends that are too specific to the current time period. This approach ensures that readers can access your portfolio of books at any point and understand clearly what is going on.
Get to writing

As a writer, getting started always feels like the most challenging part. After all, writing isn't something that comes naturally to everyone. However, many would-be authors scramble to self-publish before their book is anywhere near ready. This is a recipe for disaster. These are some of our favorite recommendations that will simplify the process of writing so you can get to work as soon as possible.

Create an outline

Planning the process will act as a helpful guide when you are feeling stuck or having writer's block. No matter what type of novel you are writing, the most successful novelists abide by a structure. This structure divides our story into relevant parts that connect and build to an anticipated conclusion. For each story to be successful, there must be a clear-cut beginning, middle and end to facilitate a fluid writing process.
Set a deadline

Establish a deadline when you would like to have your book complete – and make it reasonable. It will likely take longer than anticipated to finish the novel. When there is no deadline or goal, it can be extremely difficult to complete the novel. This is one of the most important first steps.

Create personas for your characters

Your characters are the voices that will tell your story. Before you even start writing, dive deep into who they are and what makes them unique. Start to establish their personalities as you would if they were a close friend. Who is the protagonist? Who is the antagonist? What are their major character traits? When you understand more about your characters, you are able to write more effectively.
Establish a daily word count

Remember that goal that you set? Now, break it down into how many words you must write each day to accomplish it. You don't need to write a lot, but you should write a little on a daily basis to get things done.
Get early feedback
Look for feedback during the process of writing, not only afterwards. Asking for advice while you are working on your story might even determine a different outcome for it. Have a set of trusted beta readers that are here to offer honest and open feedback. There are actually websites that are devised simply to find your next beta reader.
Embrace failure

Your story might not end up being a huge hit – and that's OK. Be open to both positive and negative feedback during the process and understand that failure is possible. Regardless, you accomplished something great during the process and you should feel proud about it.
Find the perfect publisher

When it comes to self-publishing, eBook publishing is one of the easiest options. After all, anyone who writes a book can publish using this method without requiring external approval.
There are two different approaches to take here – either selling through a retailer like Amazon Kindle Direct Publishing (KDP) or an aggregator such as Digital2Draft. Both retailers and aggregators will take a portion of your profits, or royalties, when a book is sold. The good news is that your work of art will be out in the market faster than ever.

Design a book cover

It is said to never judge a book by its cover, but we often decide whether or not to pick up a book after looking at the cover first. You will want the cover to be a good reflection of what is included inside the book. For instance, it should tell a beautiful story without words. A good book cover can set your book apart right off the bat in a sea of mediocre covers.

If you are considering designing your cover on your own, PosterMyWall can offer templates to personalize, print and publish content online with ease. This helpful and free tool allows its users to personalize, print or publish online with ease. While you might consider hiring an expert to create your book cover, this tool has made it both easy and accessible for design newbies and experts alike to create a memorable book cover. This will save money while allowing you to add your own personal touch – all at once.
Tying it altogether
Feeling a little mushier than normal today? It might be time to get down to business. Romance novels have always been one of the most popular forms of fiction – after all, there is nothing better than a good love story. When thinking about what you will write about, consider what is popular and what inspires you. What are you passionate about?

Once you start writing, ensure that you establish goals and deadlines as you carve out a little time in your schedule each day to write. Even if you think you know where the story is headed, don't hesitate to ask for feedback during the writing process. And if it doesn't end up being as big of a hit as you imagined, embrace failure.

Most importantly, embrace creative freedom during the entire process. From letting the words flow as the heart desires to designing a book cover that recounts a story before reading the first page, it's a fun process. Enjoy the ride!