Have you experienced camping, its rawness, and purity? If yes, then it's time to experience a different type of camping, i.e., full of luxury and comfort. So, this time, go glamping Destinations in the USA rather than camping. If you intend to explore nature to the fullest while getting benefited with all the possible luxuries, then glamping is the best option for you.
Let's see some of the glamping destinations, which would fill up your wanderlust with luxury and a full dose of nature: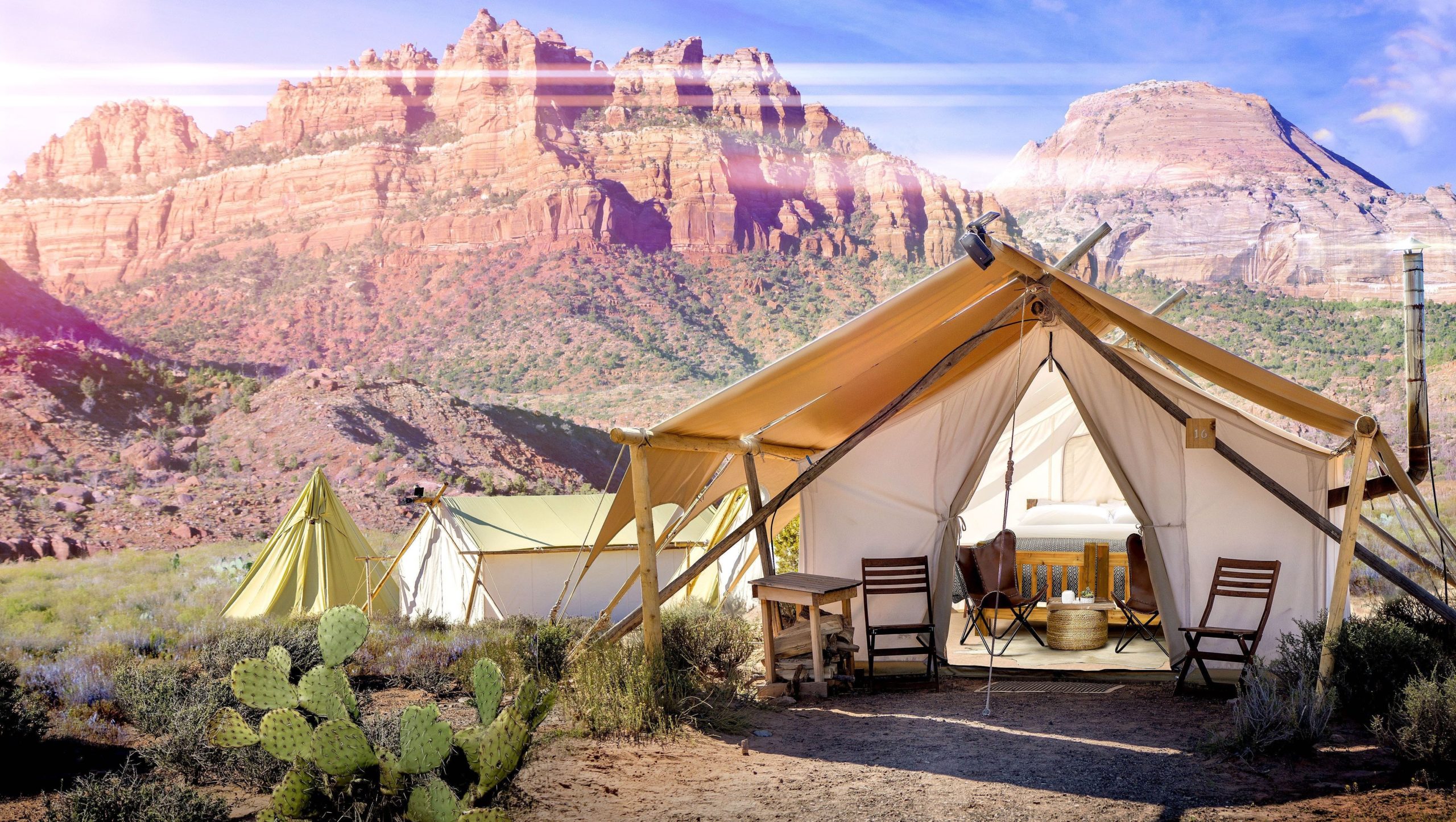 Mustang Monument in Wells (Nevada)
Would you like to stay in a 300 sq. ft. Luxury tipis made up of leather, which contains significant living space, plush chair, and customized beds, and hardwood floors? If yes, then Mustang Monument has it all for you. You can soothe your adventurous soul while enjoying hiking, horseback riding, roping, archery, cocktails, and campfires. 
Beach Canyon in Topango (California)
A tipi at beach canyon allows you to stay equidistant from the city hustle, as well as, nature, peace, beauteous beaches, and boutiques. The luxurious tipi is located at the beach canyon. You can experience all the lavishness while enjoying activities like mountain biking, horseback riding, and hiking, etc. 
AutoCamp in Santa Barbara (California)
If you intend to explore a site that lies between camping and glamping, then AutoCamp in California is definitely waiting for you. You can feel the vintage throughout, and give a new definition to lodging. While staying in the AutoCamp, you will get your own patio, Adirondack chairs, and grill. Also, you will be taken down to explore Santa Barbara's city life and market. 
Dunton River Camp in Cresto Ranch (Colorado)
If it's in your bucket list to do glamping with your family while enjoying alluring views all over, then Dunton River Camp is the perfect spot for you. It allows you to explore the wilderness and beauty of Colorado while you stay at the height of 14,000ft. You can witness the mesmerizing views of the Wilson Range, and El Diente Peak. What else do you need other than this? A king-sized bed, a gas stove, Wi-Fi, a clean & private bathroom having shower & tub, and two mountain bikes? If yes, you'll get them too. So, pack your bags, and hit Dunton River Camp now!