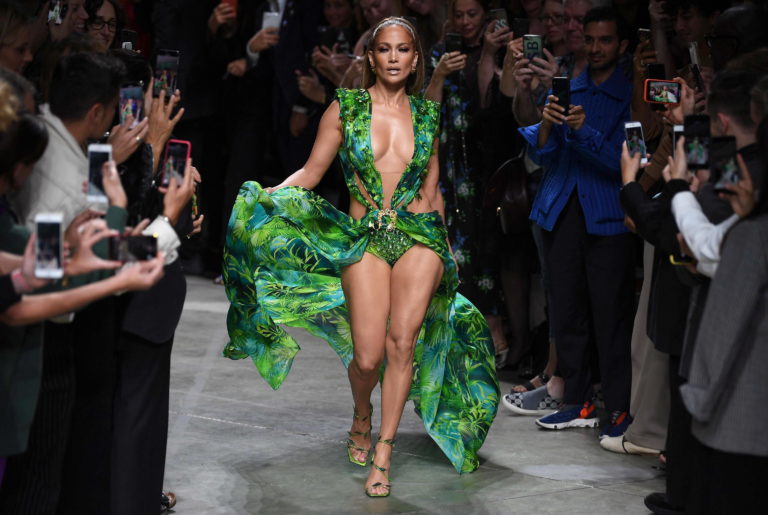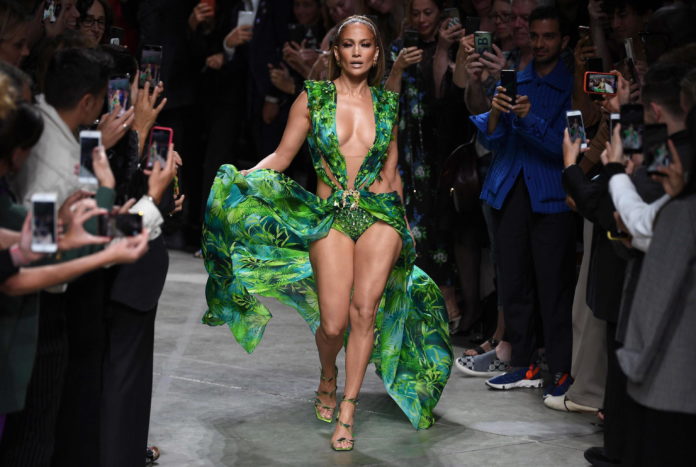 Jennifer Lopez in green dress stunned the crowd in the Versace show. In the show, she walked in a familiar gown. The green dress contained same green-palm printed chiffon with a daring cut as in her 2000 Grammys dress. She emerged in the show wearing a fascinating green dress and she stole the show with her fierce confidence . She wore a version of jungle dress which almost broke the internet around 20 years back.  She wore that gown to the 2000 Grammy Awards, and by wearing the same version of the first viral dress ever she wowed the crowd at the Milan Fashion Week.
Lopez carried the dress with alluring confidence and presented the gown with fierce catwalk, which solidified her status as a fashion icon. During the show the Versace recited "The REAL Jungle Dress," and Lopez emerged carrying an updated version of the iconic dress which comprised a plunging neckline in a sleeveless version and a train below the open back. Jennifer Lopez in green dress made a surprise appearance and walked with great confidence which made her look more fierce.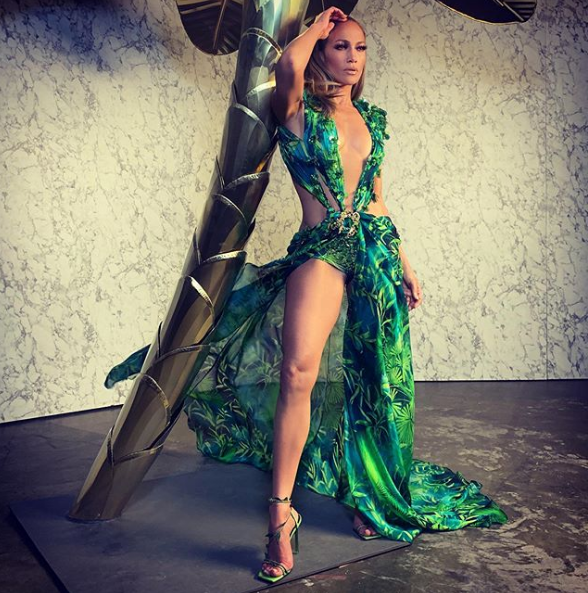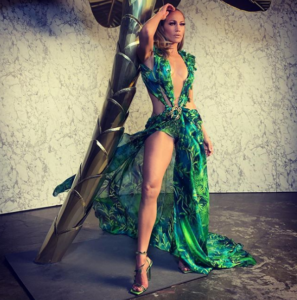 Lopez captioned a video of her slaying walk on Instagram saying "So this just happened" and she added robust hashtags #stillgoingstrong and #catwalk to the video. During the show, the real slayer was the Jungle Print, and the entire fashion house celebrated the 20th anniversary of the engrossing jungle dress carried by Jennifer Lopez.
The dress proved to be a catalyst for Google Image Search as millions of people searched Google in order to see the dress. The Versace Jungle Dress not only created a fashion history but also broke the internet again by making a Google history.