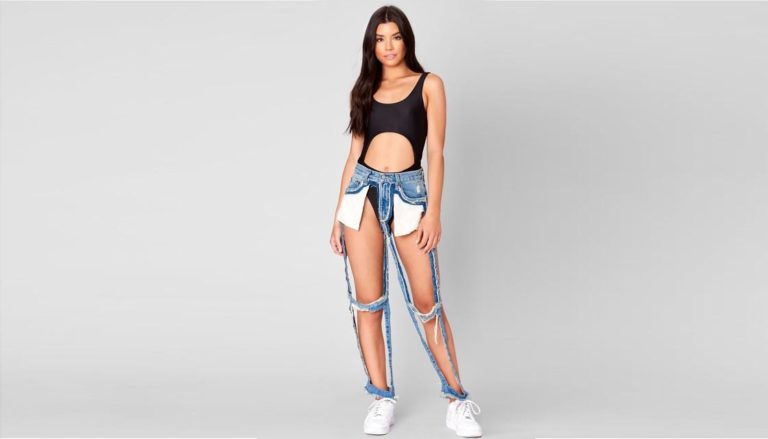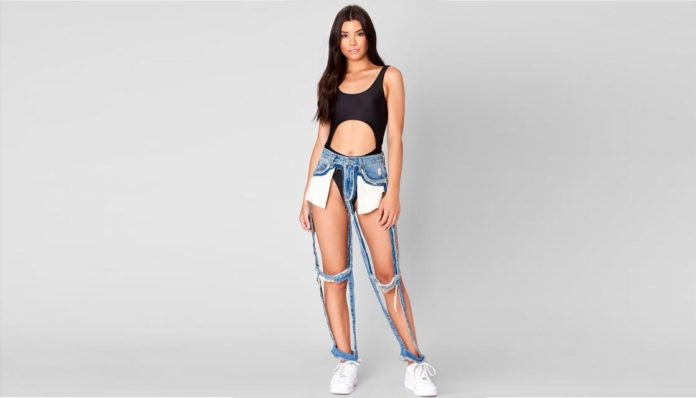 Fashion has revolutionized in its own way. From skinny jeans to high waisted, mom cut jeans followed by boyfriend fit jeans. And oh! We cannot miss the raving trend of distressed jeans. From millennials to grownups every individual is a fan of ripped jeans. And just in time an LA brand, Carmar Denim decided to take the jean world by a storm.
The brand recently came out with "extreme cut out jeans" which made everyone question the ongoing trends and baffled the customers. These jeans are severely cut out in every part, barely connected with the outlines and little threads. The irony here is that regardless of how little cloth is used, this denim is marked at a whopping price of $168.
These pants are highly criticized on the internet. "Please somebody tell me this is a joke shop and there aren't people dumb enough to pay $168 for this," wrote one person on Twitter. It's almost like they ran out of ideas," added another, "' Hey guys lets come up with some ideas for some new fashion!' *guy in the back raises hand* 'I know! Let's make pants that look like a harness.' Literally the stupidest thing I've ever seen."
Carmar is not the first brand to come up with this crazy idea. Back in 2017, a Japanese designer Thibaut debuted similar jeans in Tokyo fashion week.
In spite of negative reactions from people on social media, the pants were officially sold out on the website within a few days of launch. There is a waiting list until these are restocked. Some people are clearly digging the look.