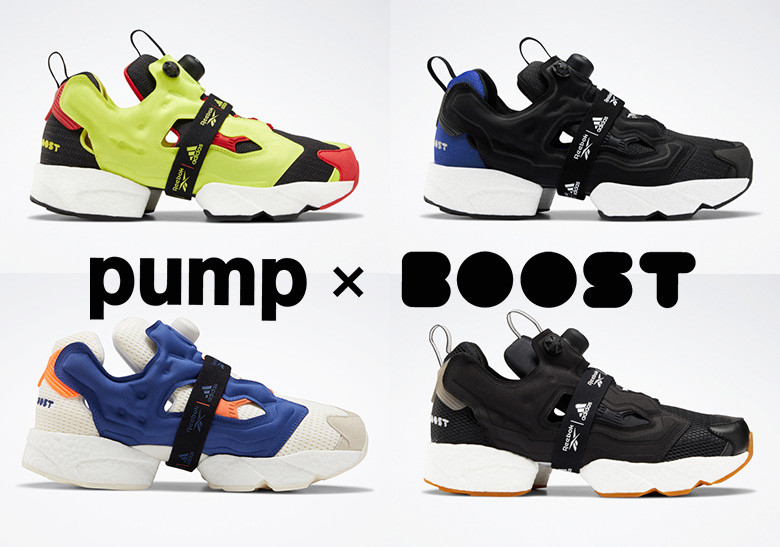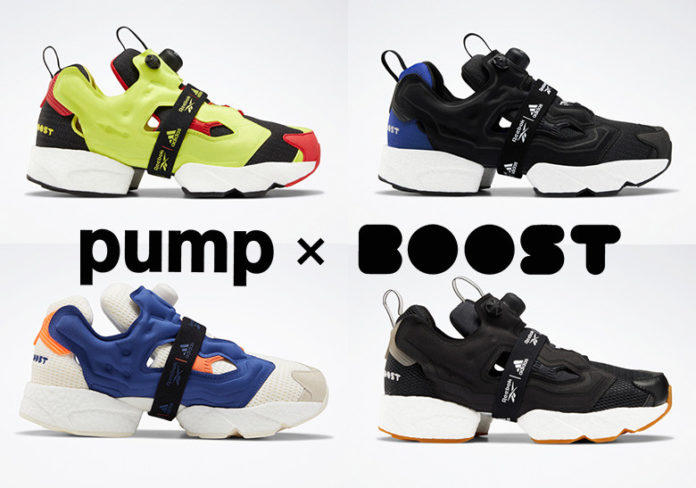 Adidas and Reebok are joining forces to launch a collaborative sneaker combining their technologies.    Titled Instapump Fury Boost, the innovative shoe merges Adidas' Boost exclusive technology with Reebok's Instapump Fury silhouette. This sneaker addition is Titled Instapump Fury Boost, merging Adidas' Boost exclusive technology with Reebok's Instapump Fury silhouette.
Instapump Fury BOOST is exactly something we would have tried back in 1994 if we had the technology," said Steven Smith, designer of the Instapump Fury in a statement. "We were always experimenting to find the best cushioning system possible. It is great to build a hybrid of the best of both brands' technologies."
Reebok's classic instapump fury was first released in 1994, And has received a lot of updates since then. This time the update in technology is way different, it's a unique hybrid of contemporary craft and classic design.
The brands plan to release in 3 packs to salute the heritage of both Fury and Boost, and the first pack will make its debut at atmos' annual atmosCon in Japan on October 5th, limited to only 50 pairs. More packs are set to release through the fall and winter of 2019. The Instapump Fury Boost will release in an "OG Pack" with nods to both the Instapump Fury's "Citron" make up and the Ultra Boost's black and purple colorway. This group drops Oct. 25 in Asia and Nov. 22. globally.
"When the Instapump Fury was released in 1994, there was no other athletic shoe like it. Even today, it feels ambitiously experimental. Now 25 years later, the Instapump Fury is ready for reinvention. Celebrating the legacy of the Instapump and the cushioning of adidas's Boost technology, the Instapump Fury Boost is here for a whole new generation," said Kelly Hibler, general manager of Reebok Classic.