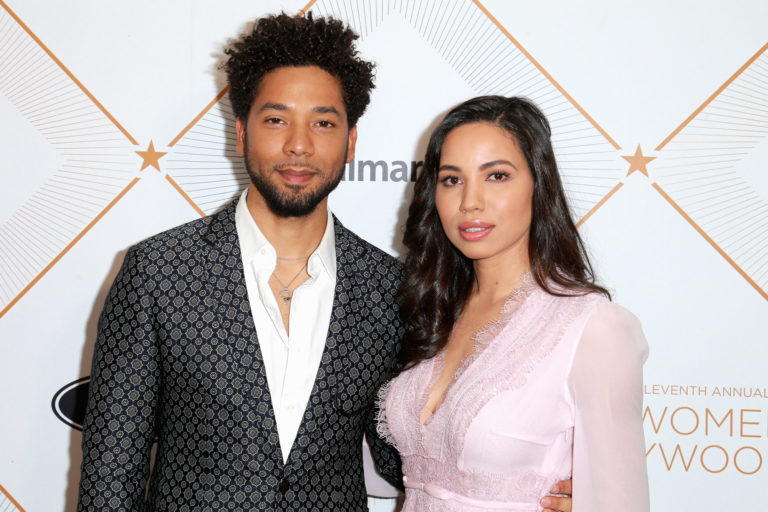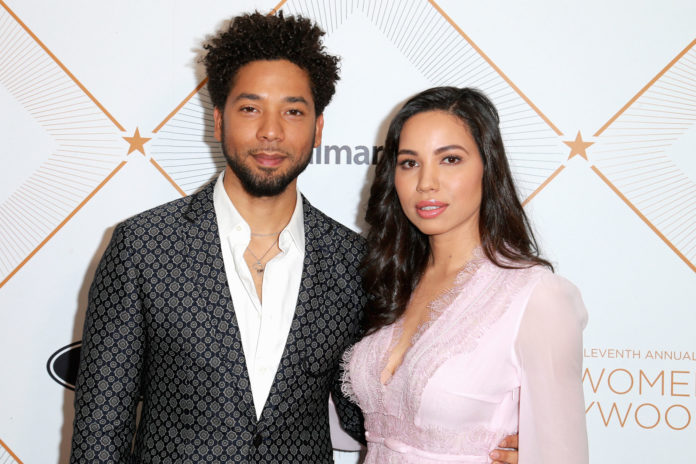 Jussie Smollett is an American singer, actor, and photographer with a $300 thousand net worth. He is popular for his role in the television series Empire". In 2019 he also earned infamy for an attack incident in Chicago.
To find out more about his life and earnings, keep reading this post.
Early Life
Justin Smollett was born on June 21, 1982, in Santa Rosa with the nickname Jussie. His parents, Jeol Smollett and Janet, have a total of six kids, including him-four brothers and two sisters.
He was two years old when Smollett's family moved to New York City and lived in the Elmhurst neighborhood before they moved to California after five years and later to New Jersey.
Jussie graduated from Paramus Catholic High School in New Jersey.
Read More- Everything About Jack Harlow Net Worth & Rise To Fame
Career
Jussie Smollett started working as a child model in New York City. He later worked as an extra on movie sets filmed in the city like New Jack City, Mo Better Blues. He got roles in movies like North and The Mighty Ducks and worked alongside the five real siblings in the sitcom "On Our Own."
Jussie took a break till 2012 and then returned back with a role in LGBTQ comedy-drama "The Skinny" as Magnus, the lead character. In 2012, he also made a guest appearance on the show "The Mindy Project" and appeared in "Revenge."
In 2014, Jussie got the role of gay musician Jamal Lyon on the Fox show "Empire." His co-stars included Terrence Howard and Taraji P. Henson. He was on the show till seasons 1-5 and was removed later due to the Chicago attack controversy.
When he was starring in "Empire," he also appeared on the show "Underground" with his younger sister Jurnee Smollett. Jussie also pursued a musical career and released his first EP titled "the Poisoned Hearts Club" in 2012.
In 2015 he signed a recording contract with Columbia Records. Smollett launched a debut album, "Sum Of My Music," in 2018 via his own Music label. He co-wrote various songs for the show "Empire" like "You're so beautiful" and "I Wanna Love You." 
Read More- Facts About Shonda Rhimes Net Worth & Career
Chicago "Attack" Incident and Aftermath
On January 29, 2019, Jussie Smollett filed a police report that he was attacked by two white men who were wearing ski masks. He claimed that he was tied around the neck with a noose and poured over with gasoline, and beat him.
In his version of the report, the attackers recognized him from the show "Empire" and were yelling "MAGA country", a slogan made popular by Donald Trump. After a few weeks, Chicago Police found that Smollett was behind staging the whole attack. He hired two brothers who were extras on Empire and were paid $35,00 for the attack.
In February 2019, Smollet was charged with a class 4 felony of filing a false police report, and later, he turned himself in to the police. In March, all the charges against him were dropped, but later in April, Chicago city filed a case against him, and he pleaded not guilty.
On April 30, 2019, After this incident, Fox channel executives announced that Jussie would not be a part of the Empire season 6. Fox paid him for season 6 as per the contract but did not bring him on the show.
Later in 2020, he joined Marc Lamont Hill on Instagram Live to discuss the attack to maintain his innocence. On March 10, 2022, Jussie Smollett went to jail for 150 days to file a false report and lie to the police. He served 30 months of felony probation and had to pay $120 106 in restitution to Chicago city.
Read More- How Old Is Alejandra Fernández?
Personal Life and Real Estate
Jussie Smollett came out gay publically in March 2015 on the television show "Ellen DeGeneres. In 2016 he spent $1.687 million to buy a house in Los Angeles. He later sold the house in July 2019 at a loss of $30,000.
Read More- Everything About H.E.R Net Worth