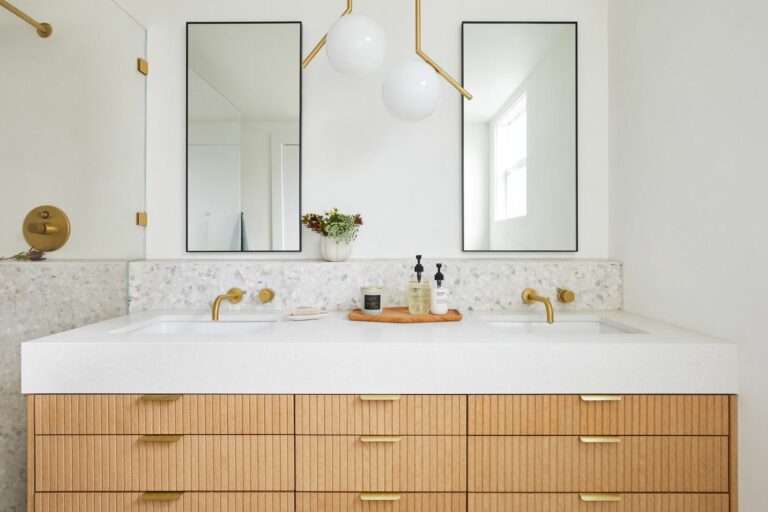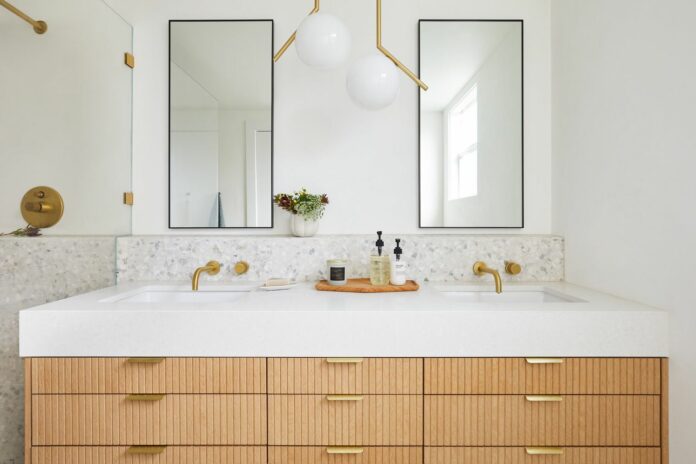 Bathrooms are supposed to bring you comfort. They're the places where we spend a lot of time in the morning getting ready for work, and in the evening when we need to take a hot shower after a long day. In order to get a sense of peace from this part of the house, you need to choose the right colors. This includes even those small cabinets where you store your towels, cleaning products, and other accessories.
If you don't know what color to stick with, you should know that 2023 has some amazing trends that you can choose from. Let's take a look at some of the most popular bathroom cabinet colors recommended by RTA Cabinet Supply professionals.
White
No matter how much time passes, white will never go out of fashion, especially in bathrooms. The color is a classic, and you have most likely seen it in many homes. It gives makes the space fresher.
White looks very elegant and beautiful, but what makes it even better is the fact that it brings more brightness to this room. When your bathroom has limited space and little light, this can be a great choice.
White cabinets are timeless pieces, and you will get to enjoy them for years to come. Besides, if you ever want to sell your house in the future, people will be more likely to buy if they see classic, white cabinets.
One thing that we will see everywhere in 2023 is natural, earthy hues. The colors are great, particularly if you want to bring some nature inside your house and feel more peaceful. The warm tones are hard to match, and once you settle for earthy hues for your cabinets, your bathroom will feel more welcoming and homier.
Dusky browns and sandy beiges are some of the best picks for cabinet colors. However, you can also choose something that comes in different saturations of the earthy hue.
If you want to make the design of the cabinets look richer, you can also layer multiple warm tones. Some good picks include cocoa browns, taupe, tans, and creams, but you can even use warm grays if you want to.
If you love green, then you are about the receive the best news: green is still going to be a popular shade in 2023. After having great success in 2022, the color will keep being in trend this year. One of the most popular choices for bathroom cabinets is olive green.
But what is also getting very popular this year is mixing lighter hues with darker shades. For instance, cabinets can have a combination of green and blue or earthy hues to give that welcoming, natural vibe.
According to Stacey Lewis, interior designer at Eternity Modern, greens and blues will take the spotlight in 2023.
Your olive green cabinets will work very nicely with decorations and walls of natural colors such as light brown or beige.
Going purple may seem like a bold move, especially considering not everyone is a fan of strong colors in the bathroom. But lavender-colored cabinets can actually be great for your bathroom, especially if you want to create a spa-like feel. Lavender is more muted than purple, but it still stands out.
Not only will your bathroom feel more peaceful, but it will also become a sanctuary that you'd never want to leave. You can pair your new lavender cabinets with some cherry red accents if you wish to make the space look more fun.
The Bottom Line
2023 has nice things in store for us when it comes to bathroom cabinet colors. Whether you stick to the timeless white or you go for earthy hues, olive green, or lavender, the new cabinets will completely change the bathroom atmosphere. Make sure to choose the color combination that suits your tastes the most.